SW Educational Development Center expands access to reading by pooling resources
50,000 students in 100+ K-12 schools spread across six rural districts. Very few certified librarians, with part-timers with very little training and support managing most libraries. Almost nonexistent library budgets at many schools.
These were just some of the challenges facing the Southwest Educational Development Center (SEDC) in providing recreational reading resources to students in its expansive service area in southwest Utah.
"Many of our schools are in very rural areas with no access to public libraries or a school library that could meet the needs of students," Media Mentor Chris Haught said.
A few libraries in SEDC schools had experimented with loaning out devices loaded with eBooks, but this proved unsuccessful for several reasons. There was the time spent physically managing the devices; the inability to provide students choice in what they wanted to read; and the fact that once all the titles on a device had been read, there wasn't funding to load it with fresh content, so they often went unused.
"We knew that type of model wasn't going to work," Haught said. "We needed to find something that would allow us to pool resources together on a regional level."
Expanding access by sharing
SEDC found their solution with a shared eBook and audiobook collection from OverDrive Education. A shared collection enables two or more schools or districts to access digital content via a single, easy-to-use website. All purchased titles are available to all participating institutions' students through this central access point.
In addition to providing expanded, equal access to reading resources through this powerful sharing dynamic, Haught said OverDrive was able to deliver the popular fiction titles SEDC wanted to engage students. Spanning all subjects and genres, OverDrive's unrivaled K-12 catalog features millions of titles from 5,000+ publishers to meet every students' reading and learning needs.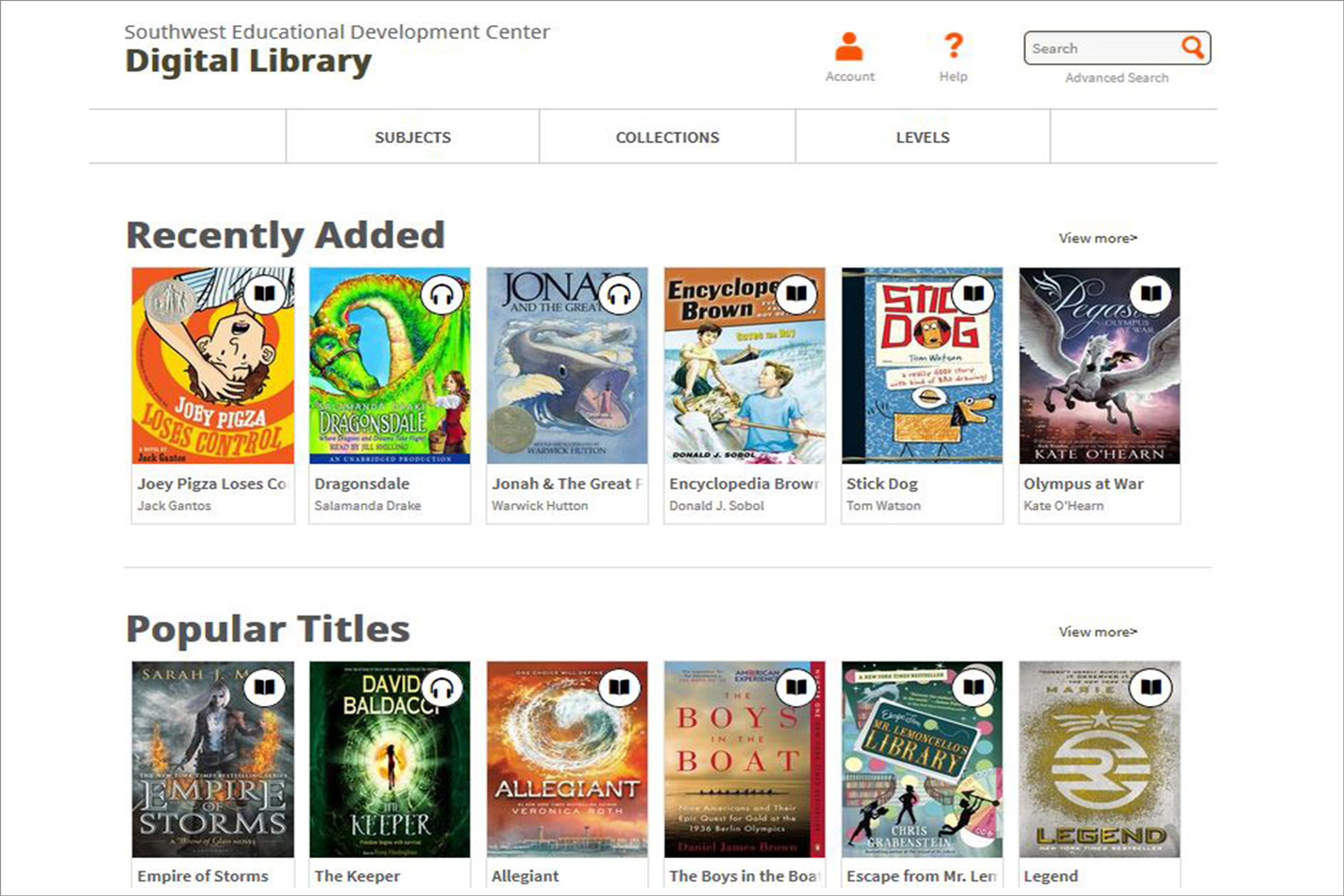 With many of the students SEDC serves living in extremely remote areas, internet access can be spotty. This isn't a barrier to using the shared collection, as all titles can be downloaded to enjoy offline.
"We wanted students to have access to eBooks on demand, on their own device," Haught said.
Initially serving grades 9-12, SEDC's shared collection launched in 2013.
"We're pretty excited about it"
After finding success on the high school level, SEDC has expanded the shared collection to also serve middle and elementary school students. The collection has grown to include more than 10,000 eBooks and audiobooks – all available to all students – and registers thousands of checkouts per month.
Haught said feedback has been overwhelmingly positive.
"I'm just tickled with the progress we've made," she said of the shared collection. "We're pretty excited about it."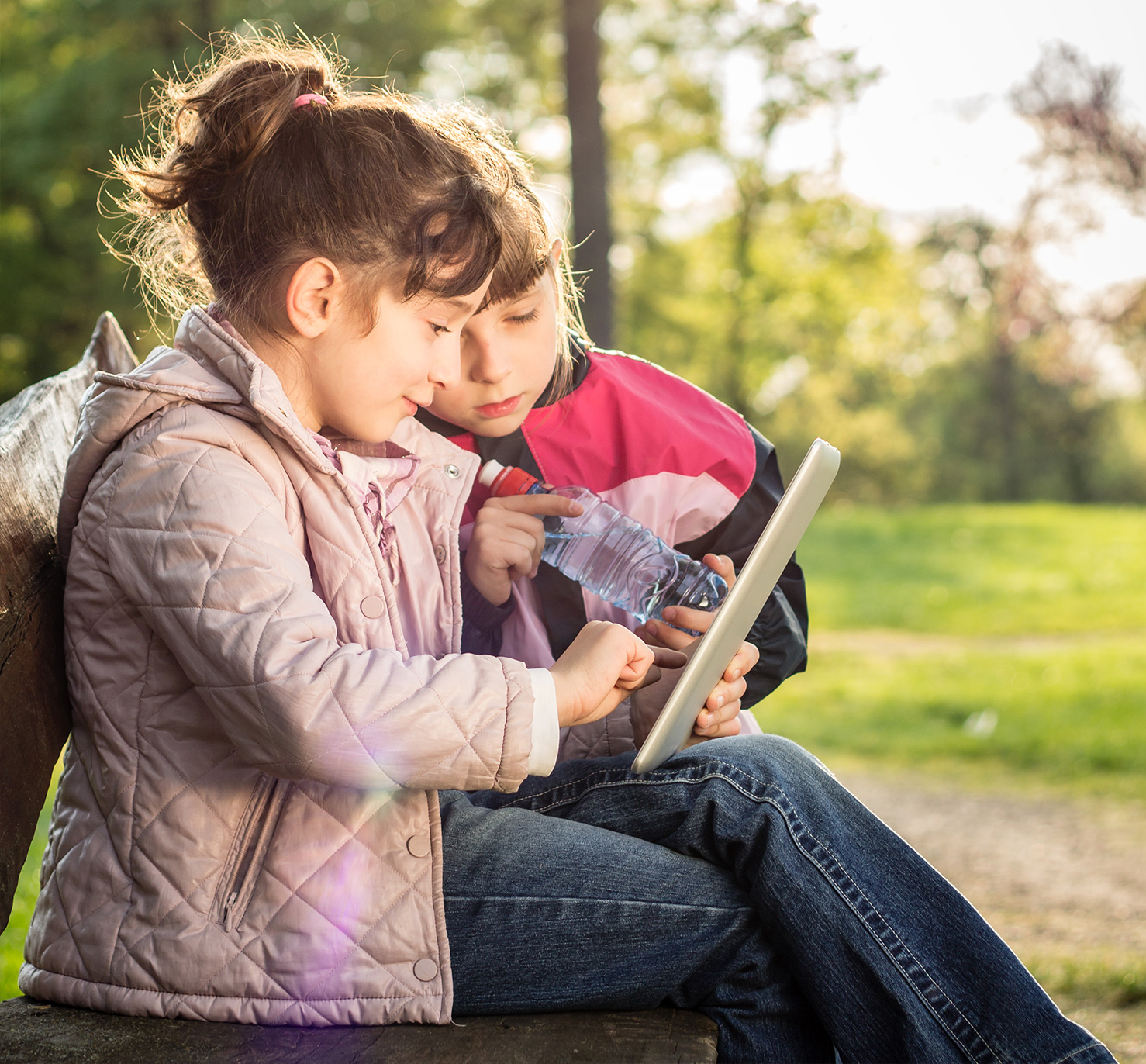 Usage habits vary between schools and districts, Haught notes. A number of ELA teaches have incorporated the shared collection into their required reading sessions, and she sees plenty of students reading independently on their 1:1 Chromebooks and smartphones during her frequent school visits. Students are also taking advantage of WiFi-enabled buses to access new titles during long commutes to and from school and extracurricular trips.
"Even during the summers, our (circulation) numbers don't drop very much," Haught said.
In addition to the impressive and varied usage, highlights of SEDC's shared collection experience to date include:
Student engagement with collection development – Using the "Recommend to Library" feature, students can request titles to be added to the collection. SEDC adds more than 100 titles per month based on these student recommendations.
"The kids have ownership of the library," Haught said.
Curating collections – SEDC utilizes the curated collections tool to highlight content areas such as "Native Americans, "World War II" and award winners. OverDrive content specialists also assist in creating special collections requested by teachers and librarians.
"OverDrive has been a huge help in managing this," Haught said.
Student-created content – SEDC's taken full advantage of the ability to upload student-created content to the shared collection, now featuring 100+ primarily research-focused titles penned locally. Haught said this gives students a well-deserved sense of accomplishment.
"Their books are right there next to all the other published authors," she said.
Looking forward
While the focus will continue to be popular fiction for recreational reading, SEDC's exploring opportunities to expand into additional areas like ELA class sets, informational texts, STEM and professional development.
And for other schools, districts or educational services agencies struggling with similar challenges in providing reading opportunities to students, Haught said a shared collection from OverDrive Education just might be the answer.
"There's no way that we would've been able to offer this type of content to any one of our districts on their own. There's no district that would've been able to build a collection like this," she said.