A world enlightened by reading
Steve Potash founded OverDrive in 1986. As the possibilities of the internet and digital books evolved through the 1990s, we refocused our mission. OverDrive launched our content distribution service in 2000, and since that time, our reach has rapidly expanded. Along with the industry's leading digital reading platform, OverDrive now offers the largest digital content catalog in the world to more than 38,000 libraries and schools in 70 countries and the highest-rated apps that are built to create reading happiness.
Through the years, we've learned from our successes and challenges, and, most importantly, from our partners. Account by account, we've established long-term, trusted relationships with publisher, library and school partners around the world. From the beginning, it has been equally important to align with the mission of our global network to support communities with passion and collaboration while championing reading literacy. As we continue to reach for new goals, OverDrive's vision, mission, core beliefs and values remind us of who we are as a company and what we strive for each day: A World Enlightened by Reading.
OverDrive joined the Rakuten Group in 2015 and changed its brand name to Rakuten OverDrive in July 2017. Rakuten and OverDrive share the same values and hold sacred the mission of libraries and schools. Rakuten stands for "optimism" and believes in the future. Our goal is to build a fair society by empowering individuals and companies to be successful in business and in life. Learn more about Rakuten.
Taking Responsibility for Tomorrow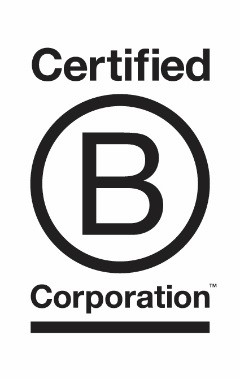 We are a Certified B Corporation, a growing global movement of people using business as a force for good™. OverDrive earned this certification for the company's commitment to social and environmental performance, transparency and accountability. OverDrive is proud to be a certified B Corp and to celebrate everything we stand for: Empowering communities with our services, supporting literacy and creating reading happiness; supporting initiatives that offer work-life balance for our employees; and incorporating work practices and business policies that strengthen and preserve our environment for future generations. To be a B Corporation is a chance as a business to be accountable and solve social and environmental challenges that we face today and tomorrow. In addition to championing the needs of readers and seeking to delight more readers every day, OverDrive is committed to recycling, volunteering with local charities, professional development for employees and providing a positive social impact. Learn more about B Corporations.
Today, there are thousands of Certified B Corporations around the globe. We are proud to join this prestigious group in redefining success in business, so that one day everyone uses business as a force for good. To learn more about our certification, check out our B Corp profile.
---
OverDrive Labs
OverDrive Labs is the R&D unit at OverDrive. We study our users' needs to develop new and improved cutting-edge products and services. Our team aids the company by analyzing trends in the industry and updating products to easily connect readers to their library and school. Our end goal is to produce high-quality, revolutionary products and software that are built to create reading happiness, worldwide.