The digital library for forward-thinking organizations
Level up employee engagement and performance with a custom-built collection of ebooks and audiobooks.
A corporate digital library from OverDrive Professional offers organizations of any kind and size one of the most cost-effective and easy to implement learning & research tools.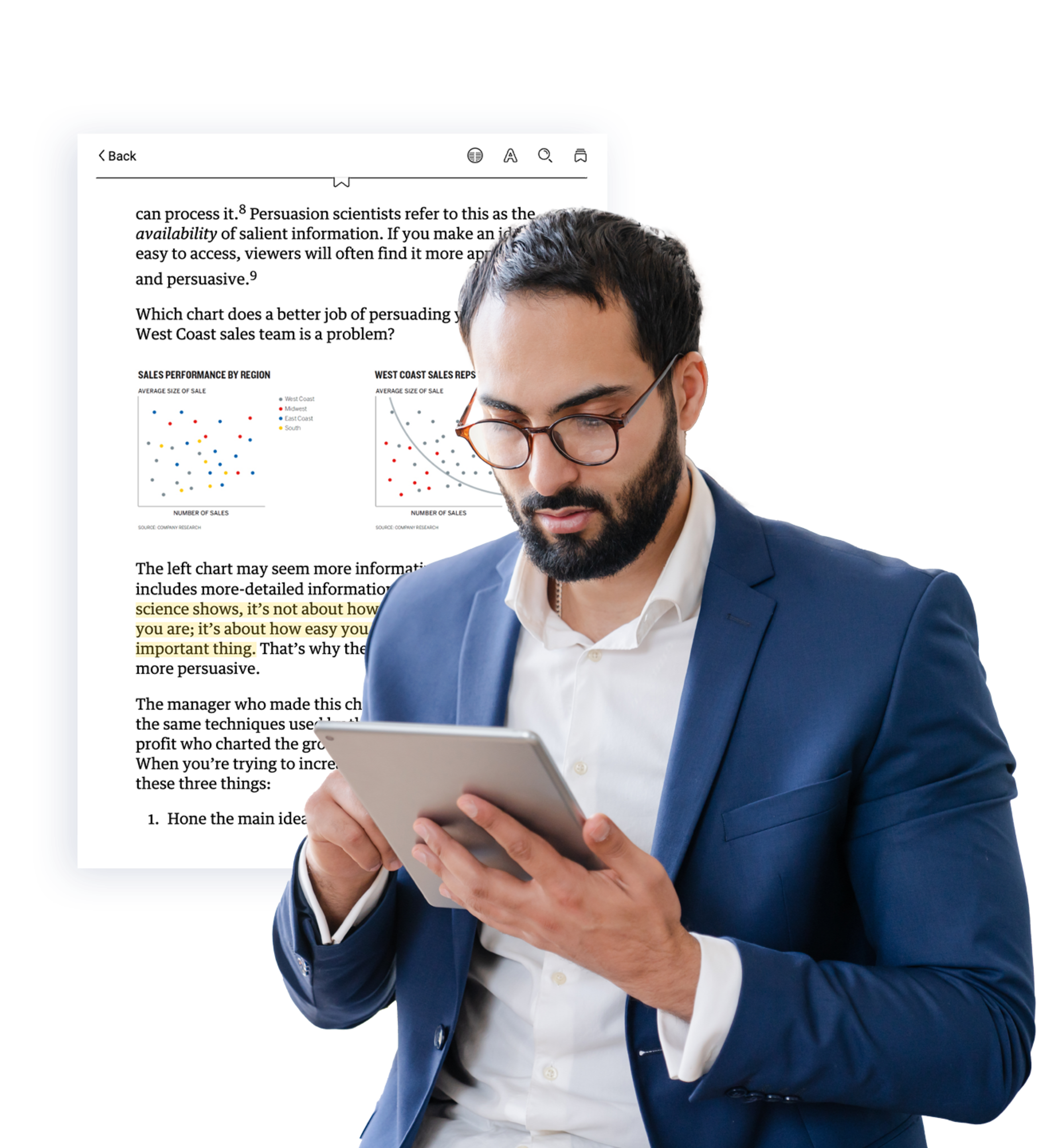 Largest library of learning and development titles
Choose the subjects most important to your organization – from professional development, training and research to DEI, team culture, and employee wellness – to build an always accessible digital library for your teams.
Ebooks
OverDrive Professional solves and supports:
Professional Development Opportunities
Provide a cost-effective way to support every employee's unique learning and development goals with always current educational titles on any subject.
Company Culture & Satisfaction
Prioritize employee engagement, wellness, innovation, diversity, equity and inclusion with a digital library that contributes to stronger company culture and ROI.
Industry Specific Skill-Building
Keep teams up-to-date in compliance, training and research from subject matter experts and thought leaders in your industry.
Remote & Hybrid Work Environments
Accessible 24/7 and on any device, a digital library ensures employees in any location have the same access to resources to level up their performance.
"We see it as an opportunity to add something very different in our learning ecosystem to make the learning experience even more personal for all employees."
Intact
Frederic St-Louis, learning and development manager
"We have more ability to have hands-on customization and control the offerings a bit more with OverDrive than with any other service. We also want to ensure we allow employees the opportunity to grow outside of business. So, we offer collections on mindset; financial, physical and mental wellness; and how to be a better parent, and they can pick and choose what they want."
Groundworks
Jackie Hoffman, director of employee training and development
"I am so grateful that you have made such a wide range of audiobooks available to staff. It really helps to make us feel valued and as though our learning and personal development are important."
National Health Service
Employee, Norfolk and Suffolk Foundation Trust