Register for one of our live webinars or view an on demand webcasts to learn about the benefits of providing your school community ebooks and audiobooks through OverDrive.
Sound Learning: Audiobooks in the Library to Support Literacy
THURSDAY, SEPTEMBER 12, 2019 5:00 PM, ET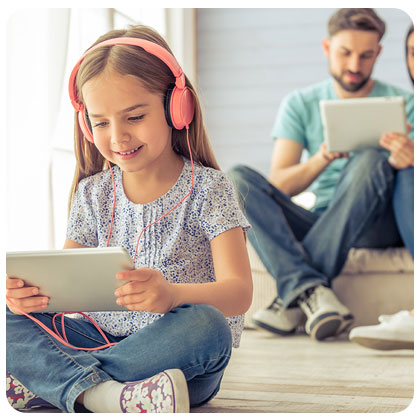 RegisterShow more information
Audiobooks have come to the forefront of education, giving children of all ages the power to learn to listen and listen to learn. Current research indicates that 85% of learning derives from listening and 30% of people are auditory learners. With this data, it is critical that educators and librarians in particular understand the value of providing audiobook opportunities to their learners. Audiobooks provide an excellent option while promoting literacy by focusing on the art of listening. As librarians, we must explore more varied avenues for meeting the literacy needs of all learners.
This webinar will focus on defining why critical listening is essential, the benefits of audiobooks, and an introduction to audiobook programs that support libraries and classrooms. Tune in for tips to promote the circulation of an audiobook collection, as well as suggestions for funding audio. The webinar will conclude with an "I'm listening...now ask me anything about audiobooks: Q and A."
Literacy Eduprotocols
First session begins Sunday, September 15, 2019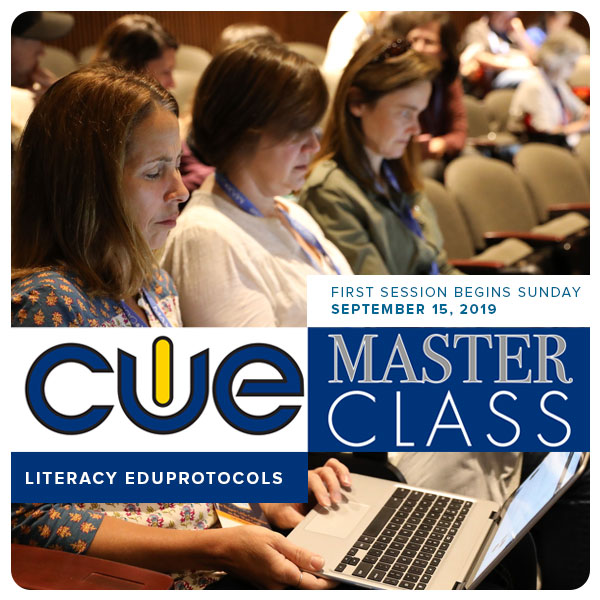 Register
If you are looking for better reading instruction and ways to upgrade the way you use digital texts - this is the online class for you! Join us for the Cue Master Class series, "Literacy Eduprotocols" powered by OverDrive Education.
We'll have three Zoom web conferences, each about a half-hour, where you'll work with Eduprotocols co-author Marlena Hebern to learn three of her favorite literacy-ready Eduprotocols. Your first Zoom Call is September 15.
What's included in this online course?
Three 30-minute webinars via Zoom.
Three "assignments" where you will learn and report/reflect on your classroom experience.
Personal coaching from Marlena Hebern
We'll be working in Google Classroom (see Google Classroom join code below). Plan on using the #CUEMasterClass hashtag and sharing with the group on social media.
Google Class join code: w7dy0ds
Course Content:
Session 1 Project: Get to know each other; Get set up for BookaKucha - it's a flash lit circle!
Session 2 Project: Game of Quotes - the easiest way to increase independent reading
Session 3 Project: Learning the CyberSandwich -A low prep way to make the think-pair-share construct high engagement and highly academic.
We're so excited to have you join us! The first Zoom webinar is scheduled for Sept 15, but we can adjust if the group wants a different time. The second session of this Master Class will about 2 weeks after the first one on September 15.
Three Content Trends to Start the School Year Right
Thursday, September 26, 2019 1:00 pm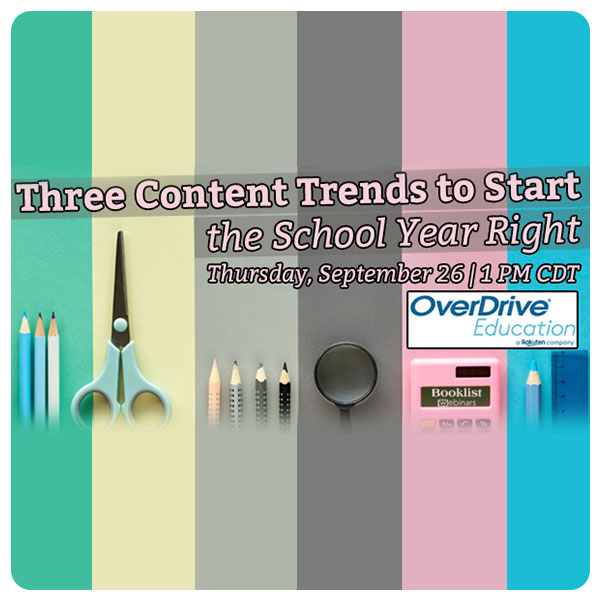 Register
The beginning of the school year is a great time to help students grow in new and unexpected ways. They are fresh from summer break and ready to learn.
If you're looking for ideas to inspire and engage students that go beyond standard school subjects, this webinar is for you.
The staff librarians from OverDrive will cover three key content trends that will inspire you. We'll offer some of the best titles available on these subjects, giving you a new reading list for your students. So set them up for success this school year and sign up today.
Personalizing Learning through Digital Reading Platforms
Watch on-demand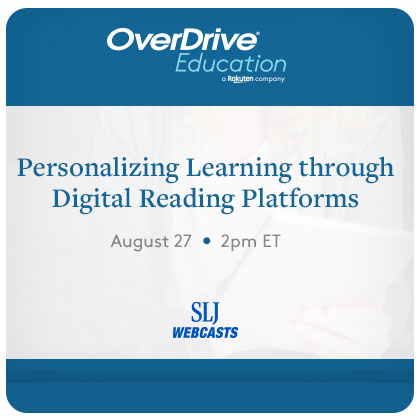 RegisterShow more information
Digital reading platforms enable more personalized learning by providing engaging, interactive and customizable digital content for both students and educators in all subject areas.
Furthermore, a variety of supplemental curriculum materials, professional development resources, ELL and special education titles can be added quickly to create a more tailored learning experience.
But, assembling such a program can be complicated if you have never put one together.
Join Kay Koepsel-Benning & Edwin Tucker as they discuss ways to use digital reading platforms effectively. They'll discuss:
How to select and implement a platform
How to create a comprehensive digital content strategy
How to promote reading engagement using data on Ebook and audiobook use
How to build your collection based on what your students need and want
If you are looking for a shortcut to make the transition to digital reading platforms for your institution, this 60-minute web seminar is a can't-miss event.
Sizzling Summer Reads You May Not Have Heard of (That You'll Wish You Had)
Watch on-demand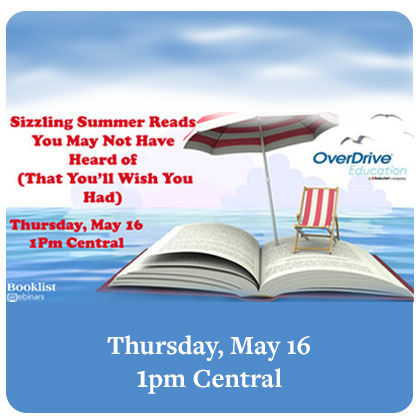 RegisterShow more information
Summer is on its way - which means reading great summer stories! But, before you create a short list of your ideal titles, you may want to see what's coming. On this webinar the staff librarians at OverDrive will share some of the latest titles you'll want to have at the beach, patio, coffeehouse or wherever you read this summer. We'll have a few you may have heard of, but many you haven't. In one short hour, you'll leave with your summer reading list together and ready for fun in the sun.
Digital vs. Paper books: Let's do the math Rebroadcast
Watch on-demand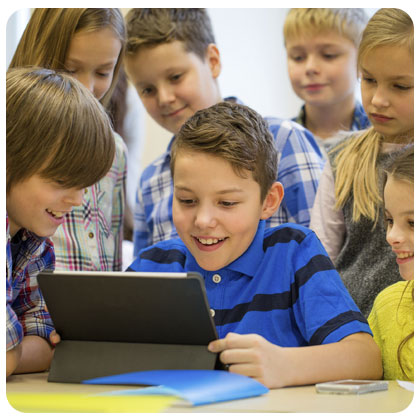 RegisterShow more information
Join us for a replay of one of the year's most engaging webinars to learn about the cost-structure difference when transitioning from print to digital.
Hear from educators who made the shift to digital and OverDrive Education as they:
Compare Costs of Print & Digital
Discuss the emergent benefits of digital
Cover the Quantum Leap Algorithm
Share first-hand accounts of how ebooks have transformed their classroom
Everyone that attends will get a copy of the whitepaper that inspired the webinar.
This is must for anyone considering the shift to digital content in 2019.
Developing and Nurturing a School-Wide Culture of Reading
Watch on-demand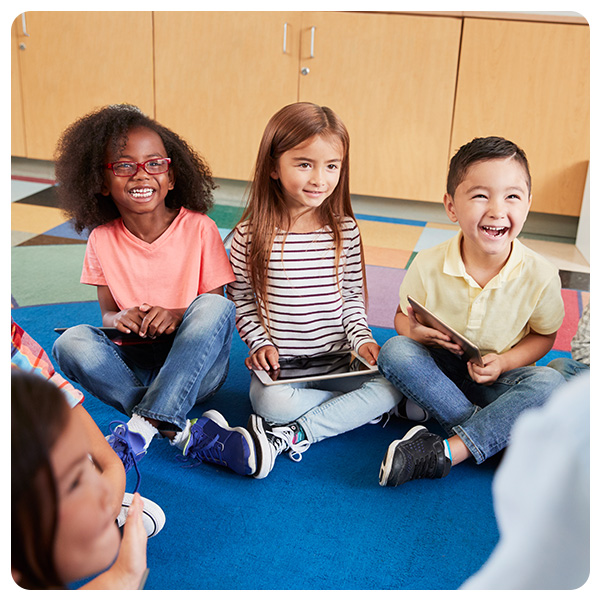 Watch on-demand webinarShow more information
Do you have passion for reading and books but struggle to get your school community to embrace the importance of a reading culture? Are you looking for new ways to spread "book love" beyond the four walls of your library or classroom? Do you feel like you're fighting the battle all by yourself? Join Melissa Thom as she shares effective strategies to help jump over these hurdles and cultivate a dynamic reading culture at your school. Research indicates that children who develop a love of reading will grow into lifelong readers. And while structured curricular objectives and assessment requirements are not going away, solutions exist—both small scale and large scale—to help individuals and school leaders facilitate, develop, and nurture an impactful culture of reading for both students and staff.
Content, Patience and a Plan: How to Launch an Instructional Technology Strategy
Watch on-demand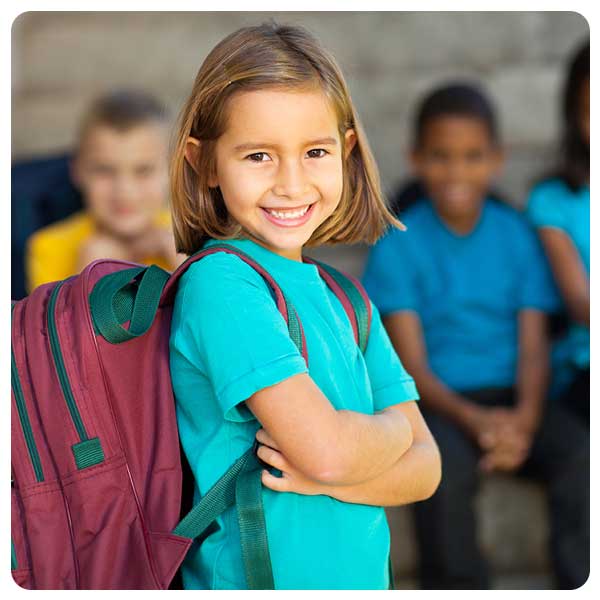 RegisterShow more information
Join us to learn how to plan and execute an instructional technology strategy that supports your digital learning needs. Whether you have 1:1 iPads, Chromebooks, BYOD or are still deciding on devices, Christie Boen, Instructional Technology Coach and District Librarian at Bend-La Pine School District, will help you create a content and technology plan for success in the classroom and library using ebooks and audiobooks. Discover how to prioritize goals and implement a strategy to meet the reading needs of your students and maintain critical efficiencies and measures for your educators.
How to Effectively Use Your Digital Library
Watch on-demand
Are you considering building a digital library for your school? If you don't have anyone on your staff that's comfortable with technology, it can seem intimidating. But it's not as hard as you may think.
In this webinar, we'll show you how Cucamonga School District in California was able to quickly and easily upgrade their digital library with the help of OverDrive – and the fantastic educational benefits their students received as a result of the new program.
You'll learn:
The four key benefits a digital library provides for students and faculty – and how it helps with state testing and grading homework
How to create custom reading plans for students of all grade levels and abilities
How digital content increases engagement for both active and inactive readers
How Cucamonga adopted & rolled out the new digital library, leading to almost seamless use throughout the district
How the additional tools and features of a digital library help student achieve higher levels of success in the classroom
So if you're looking to achieve higher levels of success for your students, sign up for this webinar and discover the blueprint one successful district implemented to achieve fantastic results.