A PROMISED LAND
THE PRESIDENTIAL MEMOIRS, VOLUME 1
BARACK OBAMA
for Chicago Public Schools
Chicago Public Schools high school students and staff can access A Promised Land (Una tierra prometida) with their school login credentials using Sora, the student reading app. To get started reading in Sora
Log in with your CPS username (without @cps.edu) and password. Click "Borrow" to read the book.
Former President Barack Obama invites high school students of Chicago Public Schools to read his memoir, A Promised Land, donated in ebook and audiobook formats in both English and Spanish. In his powerful new book, President Obama inspires students to engage in their future by studying civics and the impact of participating in our democracy.
Not Part of Chicago Public Schools? No problem!
Your school or public library may have digital copies available.
About the Donation
Access to this book is made possible through a donation by Mr. Obama, the Penguin Random House Foundation, Penguin Random House Grupo Editorial, and OverDrive Education. From the Chicago Public Schools digital library collection, these digital books are available to all high school students and staff until January 31, 2021.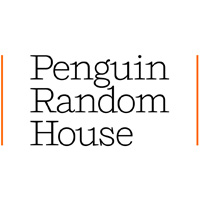 About A Promised Land
In the first volume of his presidential memoirs, Barack Obama reflects on his whirlwind campaign and the early years of his presidency, navigating the great challenges facing our nation.
"Barack Obama is as fine a writer as they come…. It is nearly always pleasurable to read, sentence by sentence, the prose gorgeous in places, the detail granular and vivid."
Chimamanda Ngozi Adichie, The New York Times
What is Sora?
Sora, the student reading app, is the quickest and easiest way to read digital books. Chicago students grades K-12 and school staff can log in using school credentials and instantly access thousands of ebooks and audiobooks on virtually any device for FREE.
For more info, go to DiscoverSora.com or watch this quick video:
CPS Student & Staff Resources
Visit the Sora help site
For tech support, in the Sora App Menu » Help