Thanks for visiting OverDrive at TLA

Thanks for attending! We hope you enjoyed the TLA Conference and learned more about how others are using digital content to boost circulation and engage more readers. We've made our presentation slide decks available in case you missed one or wanted to revisit or share them with your colleagues.
Reach out if you have any questions or would like to learn more!
Expand the session you are looking for and click on the "Download PDF" button to get a copy of the slides.
Wednesday, April 19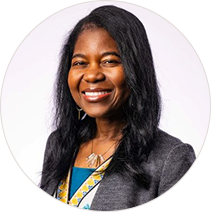 Presenter: Bea Saba
Library Director
Bryan + College Station Public Library System
Three ways to strengthen your community connection and grow your digital collection
4:30pm
Join Bryan + College Station Public Library System Director Bea Saba to learn about the benefits of Sora partnerships with local schools, their Reciprocal Lending Arrangement with Harris County Public Library System and the positive results of curating collections based on their community.
Download PDF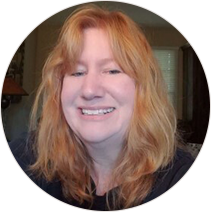 Presenter: Debbie McDonald
Account Executive
Kanopy
Unlocking Greater Access to Films that Matter for All Audiences
5:30pm
Learn more about how Kanopy is supporting public libraries with ever expanding access with new subscription models to meet every budget. Kanopy provides libraries and patrons access to high-quality films that stimulate imaginations, promote learning and spark meaningful conversations. Learn more at
kanopy.com
.
Download PDF
Thursday, April 20
Friday, April 21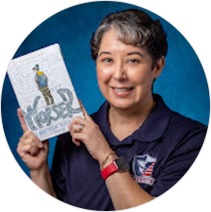 Presenter: Pamela Arevalo-Thompson
Lead Librarian
Judson ISD
Making a connection with Public Library Connect
9:30am
Judson ISD Lead Librarian Pamela Arevalo-Thompson discusses the district's Public Library Connect (PLC) partnership with the San Antonio Public Library (SAPL). Topics include the ease of adding libraries in general, specifically adding SAPL without the need for a card due to the PLC partnership, restrictions set up to avoid inappropriate content and SAPL's assistance in providing needed content. If you're looking for ways to enhance your digital collection, be sure to check this program out.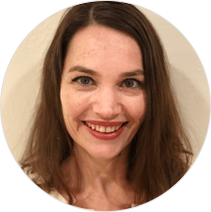 Presenter: Heather Hornor
Library & Information Technology Coordinator
Richardson ISD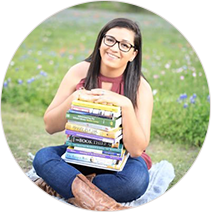 Presenter: Ashleigh Osborne
Library & Information Technology Educator
Richardson ISD
How to boost your digital collection
11:00am
Join Library & Information Technology Coordinator Heather Hornor and Library & Information Technology Educator Ashleigh Osborne to learn how library leadership and campus librarians maximize the ordering and curation process in Sora to keep their collection refreshed!
Get your K-12 school started with Sora here!
Discover Sora:
Visit
DiscoverSora.com
to learn why the Sora student reading app is your gateway to the best catalog of ebooks and audiobooks available. The best part? It comes loaded with
hundreds of titles at no cost!
Find out how districts and schools can
activate Sora for free
and open up a new world of reading today.
Attend a demo:
Join a demo to walk through Sora basics followed by Q&A.
Existing OverDrive Customer? Take these next steps!
Public & Academic Libraries:
Mark your calendar for our next Big Library Read Title (May 3-17, 2023)
Join our international user group conference in Cleveland, OH from August 9-11. Register Now!
Visit our Libby Life blog & subscribe to our weekly newsletter!
K-12 Schools:
Encourage students to keep reading over summer break with Sora Sweet Reads (May 15-August 28, 2023)
All Types of Libraries:
Explore our Resource Center for free marketing and outreach materials, staff training, curated lists and promotions, and more.
Save up to 20% on thousands of RBmedia audiobooks through June 30th. Shop Now!