Monday 5×5 for March 18, 2019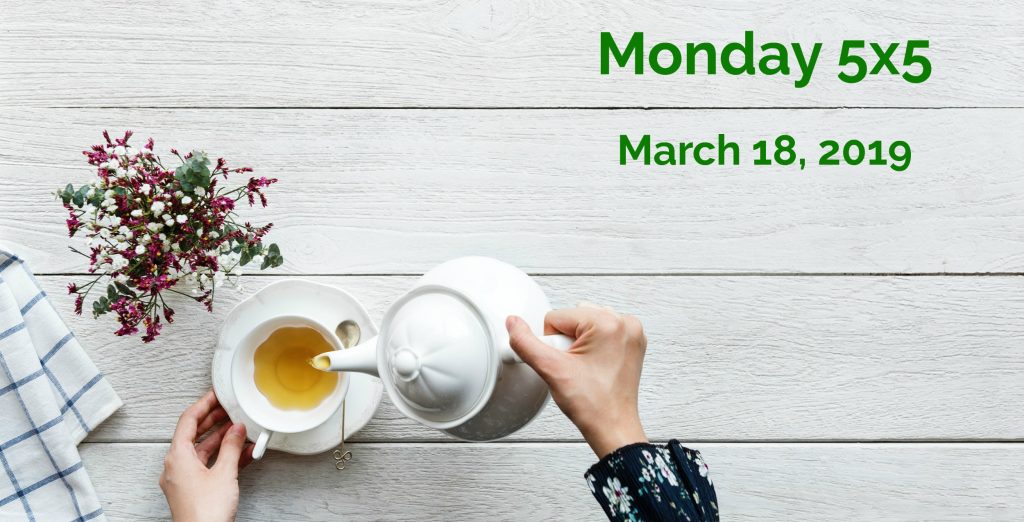 From Lonely Planet, the house that inspired Wuthering Heights is up for sale
Anyone happen to have £1.25m ($1.62m) that I could borrow?
Over on Reddit, Emilio Estevez (writer/director/actor of THE PUBLIC) did an AMA
Set during a blizzard in Cincinnati, THE PUBLIC is about what happens when a group of homeless men refuse to leave the public library at the end of the day. City shelters are full and they have nowhere else to go and so, the public library is the only option they have. The film has been playing the festival circuit for awhile now (and will even be the closing film at our own Cleveland International Film Festival in a couple of weeks) and even played at recent ALA conferences, naturally.
Merriam-Webster says every letter is silent at some point — except for one
I was actually surprised by what the answer ended up being and I can confirm reading this article is far more fun if you go in with a guess in your head.
Apparently author Alexandre Dumas considered his magnum opus to be a cookbook
I mean. I'm allowed to make a joke about Monte Cristo sandwiches, right?
Entertainment Weekly has the exclusive cover reveal for Rainbow Rowell's upcoming Wayward Son
Wayward Son is a sequel to Rainbow Rowell's Carry On. Get it? CARRY ON WAYWARD SON. For those who have never read Carry On, the best way I can describe it is saying it's kind of like Harry Potter fan fiction, except Harry and Draco may or may not be in love with each other and Draco may or may not be a vampire. Rainbow has stated that she has never really been able to get the Draco-esque character Baz out of her head, which is where the sequel comes from and in it, Baz and Simon take a road trip across the American West. I'm going to be very disappointed if she doesn't take advantage of that Kansas allusion.
The Cut has an amazing profile of Lindy West, author of Shrill
I love Lindy West and have already pre-ordered her forthcoming The Witches Are Coming and cannotwaitomg. Also, the television adaptation of Shrill starring Aidy Bryant is now available on Hulu and there is a good chance that by the time this blog post comes out Monday morning, I will have already binge watched the entire thing.
Tags In
Browse blog and media articles