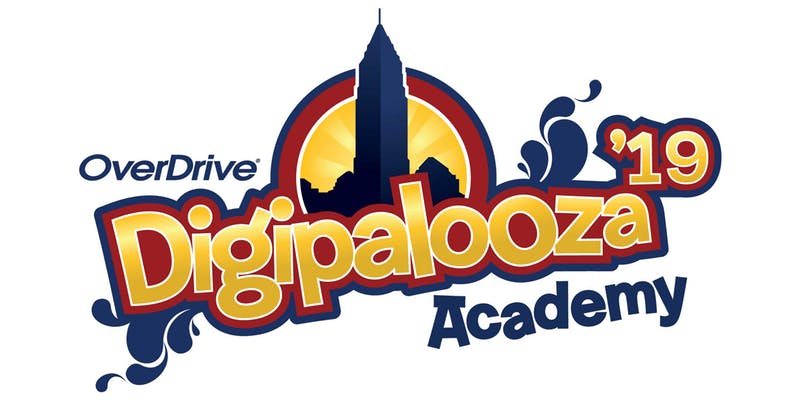 Toronto Public Library's list of things to do in Toronto during Digipalooza Academy!
Digipalooza Academy is almost here and we can't wait for you to join us in either Toronto or Pasadena. Since we introduced Digipalooza back in 2006, we've always had our library partners come to our hometown in Cleveland, but in 2019 we decided to take Digipalooza on the road. It's the same opportunity to network, attend panel discussions and informative sessions that you've always loved, but this time we're bringing Digipalooza to a city near you.
Our first Digipalooza Academy is in Toronto on August 9, and because it's a Friday we encourage you to come for the day to learn but then stay through the weekend to explore all that the city has to offer. Thanks to our partners at Toronto Public Library, here's a list of activities and restaurants to check out while you're visiting "the 6ix" (a nickname from hometown boy Drake in honor of the six municipalities that merged in 1998 to form Toronto as we know it today).
Visit a museum
Museum lovers will want to check out Royal Ontario Museum and Art Gallery of Ontario, which features an incredible Infinity Mirror room by Yayoi Kusama. Of course, it wouldn't be Canada without the Hockey Hall of Fame, and all of my fellow Carrie Bradshaw fans will definitely want to stop by the Bata Shoe Museum. The museum holds the largest collection of shoes in the world, with over 13,000 objects ranging 4,500 years, from ancient up to modern times.
See the sights
Those wanting to see as much of Toronto as they can while they are in town should take a ride on the Queen Street Streetcar. The streetcar ride, which takes about an hour, takes you down one of Toronto's most interesting streets and two of its beaches. Along the way are restaurants, art galleries, and boutiques. More restaurants and boutiques can be found along Harbourfront Centre, which also makes a great location for those looking to run or walk. You can even rent bicycles and take in the views that way. If you have more time to explore, the Toronto Islands are just a hop, skip and ferry ride away.
Grab a bite to eat
Toronto is a foodie town and Toronto Public Library narrowed the list down to these restaurant "staff picks": Ryus Noodle Bar is considered one of the world's best ramen restaurants, even winning one of two coveted spots for non-Japanese ramen stalls at Japan's Shin-Yokohama Ramen Museum. If you hop on the iconic Queen Street streetcar you can grab a Vietnamese meal at Hanoi 3 Seasons or some Italian food at Terroni. Anyone craving all day dim sum should head to Rosewood in Toronto's Chinatown district. Those looking for more North American cuisine can find it at Big Crow, which is billed as "new Canadian cuisine" and one of Toronto's most trendy restaurants. There's also Allen's, which is consistently voted one of the best upscale pubs in the city. Be sure to take advantage of their great backyard patio. Queen & Beaver Public House offers up classic British fare and the Pilot Tavern is a classic watering hole located very close to the Toronto Reference Library. After spending all day in sessions at Digipalooza Academy, 7 West Cafe is open 24 hours and the perfect spot for your late night craving.
Thanks again to our partners at Toronto Public Library for this incredible list of activities to do while librarians are in town for Digipalooza Academy! There is still time to register and join us, but space is limited so hurry.
Tags In
Browse blog and media articles