Discover Sora
Give your students ebooks and audiobooks at no cost today!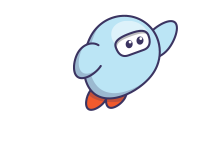 Ebooks, Audiobooks & More For Your School
The leading school digital reading platform for the classroom, library & home
No matter where you are on your journey to bring ebooks and audiobooks to the classroom, library and home, OverDrive is here to help. We understand what it takes for a successful transition. Digital is all we do, and we've helped more than 44,000 districts and schools implement content plans customized to meet their students' and educators' needs. You can even share ebooks and audiobooks across schools and districts in a state or region to expand access.
Want to learn more about K-12 digital reading & learning? Check out our webinars!
We take a holistic approach that employs 6 key areas to work within your school and make an impact on student achievement:
Pleasure reading
Instructional
Professional development
OER – Open educational resources
Community engagement – Tools to connect with internal & external stakeholders
Local content – Self-published by teachers & students
Your central digital content solution
Have any questions or need to speak with a representative?
K-12 District & school administrators can schedule a live demo to learn more about Sora.