Share eBooks and audiobooks across schools and districts in a state or region
A shared eBook & audiobook collection enables two or more schools or districts to access digital content via a joint OverDrive platform. All purchased titles are available to all participating schools or districts through this central access point.
CHECK OUT AN ON-DEMAND WEBINAR TO LEARN MORE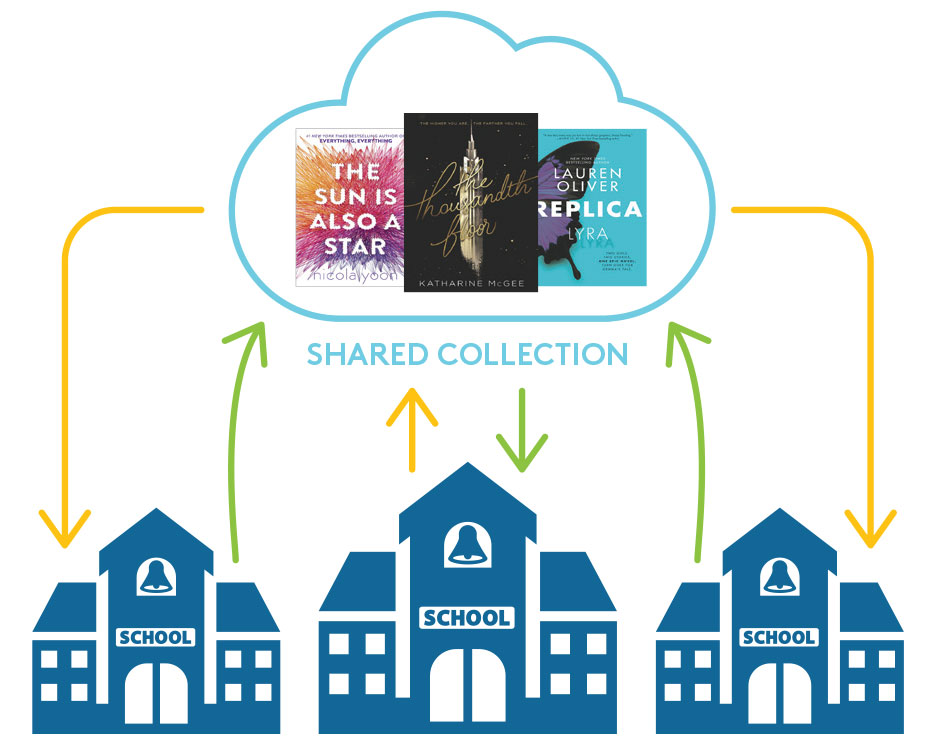 Why join a shared eBook & audiobook collection for schools?
Joining a shared eBook and audiobook collection gives schools or districts access to more digital titles than any one individual institution could purchase on their own, maximizing the benefits of these powerful reading and learning tools for students and educators. For example, if School A were to initiate a digital collection of their own, they may only be able to afford 50 titles. However, by joining a collection shared by 20 schools or districts, School A would have access to 1,000 titles. This shared collection grows as more schools or districts join.
Additional benefits of shared eBook & audiobook collections for schools include:
An unbeatable cost of $1 or less per student
The ability to add eBooks and audiobooks specifically for your school or district (separate from the shared collection)
Titles filtered by grade level to ensure the right eBooks and audiobooks are reaching the right students
Content specialists to help select the best titles based on group, school or district needs
Discover how schools & districts across the country are delivering more eBooks & audiobooks for less money with a shared collection:
Contact us today to learn more about expanding access to eBooks and audiobooks through a shared collection!