Make the most of your Striving Readers award with digital books
Reading proficiency cannot be overstated. Its effects, positive or negative, are lifelong.
1 in 6 kids reading below proficiency in 3rd grade won't graduate from high school on time
Student reading level at age 15 determines their future education level and earning power
Weaker readers make 10% less than stronger-reading peers
Striving Readers Comprehensive Literacy (SRCL) discretionary grants aim to create a comprehensive literacy program to advance literacy skills — including pre-literacy skills, reading and writing — for students from birth to 12th grade. OverDrive Education offers a unique opportunity to make the most of your Striving Readers award with ebooks and audiobooks, increasing access and maximizing budget while maintaining student privacy and supporting personalized learning.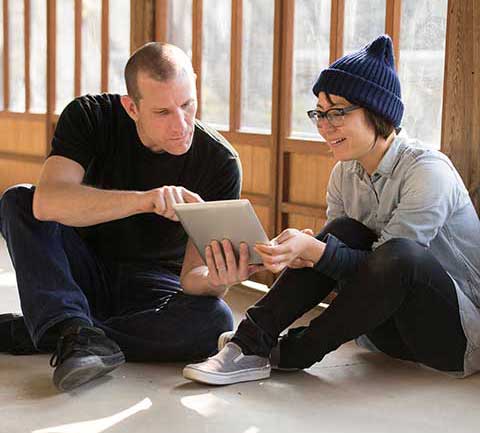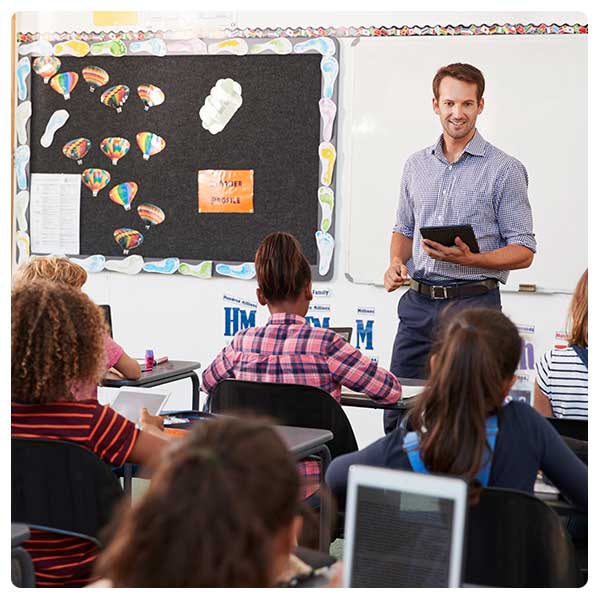 Digital reading increases access, equity & personalization
Students engage with reading when they have broad choice, independence and advanced learning tools to provide the support they need.
Digital provides 24/7 access: Promotes greater equity and offers expanded voice and choice for students
Portal to the public library collection: Deepens the relationship with a community resource instrumental to underserved students and families
Personalization: Supports all reading levels, offers multiple formats, provides recommendations based on interest and reading history, as well as practical learning tools like dyslexic font and sizable text
Documentation and communication tools: Notes and highlights to track questions for teacher or to share with group, built-in dictionary for vocabulary building
Local content: Add student writing like essays, poems or other assignments to your district's digital collection to feature their work, mark their growth and encourage students to learn from one another
Sora — The student reading app: An easy-to-use new tool that inspires engagement, allows students and teachers to track individual reading progress and features badges and achievements to keep reading fun
"Investing Striving Readers funds in our OverDrive account made great sense to us because we have 1:1 devices and the digital library would give all students access to a great collection books right at their fingertips. Digital literacy was a huge focus of our grant application because having access to digital content will help students build necessary skills for college and today's workforce. The customer service and support we have received from OverDrive has been extremely helpful." Thomas County Schools, GA
The childhood reading gap
Poverty impacts achievement
One of the greatest predictors of student achievement, assessment outcomes and future career success correlates with household income and wealth. More than half of the public school population lives in poverty, directly effecting the classroom and learning outcomes. Teachers spend a lot of classroom time on the care of and concern for their students. While teachers embrace that a big part of the job is making students feel safe, that empathic time means less time is spent on instruction.
Digital content enables districts to move toward resource equity quickly and cost-effectively. With digital reading, superior resources can be offered online at every school, and students who don't have high-speed internet at home can continue to access digital content via computers and devices at public libraries or download for offline use.
Literacy challenges for English language learners
Most English Language Learners struggle to make the transition to English quickly enough. As a result, they often fall behind in basic subjects. Digital provides the fastest and easiest entry to reading, whether in their native language, or in English with auxiliary learning tools embedded. Varied formats like audiobooks and Read-Alongs expand their reading opportunities even further. For teachers of these students, OverDrive Education offers a deep catalog of Professional Development titles to create inclusive classrooms and serve a more diverse student body.
Learning enhancements for students with disabilities
Traditional books and digital books both bring the written word to life, but digital books offer benefits that paper cannot match. For people with dyslexia, standard typefaces make letters hard to differentiate and words tend to jumble together. Screen reading with ebooks offers dyslexic font, designed so letters and words have extra distance between them to combat reversal and flipping of letters. Capital letters are bolder to help readers identify new sentences, and each letter is bottom-weighted.
Students have access to other tools that only digital reading can provide, with no IEP necessary to access learning supports. Sizeable type and background color options further personalize reading to meet the learning needs of visually challenged readers. Audiobooks also provide a different sensory experience, a reading solution that students with visual, language and processing challenges can all enjoy. Digital reading offers endless personalization for every interest, path and pace to keep students engaged with books and learning materials.
Digital stretches your investment
Young readers need a variety of engaging books in multiple formats, available when they need them. When resources are scarce, it's difficult to provide and sustain a variety and volume of books and other learning materials. The more kids read and reach achievement goals, the more they'll want to read, and the more access to books they'll need. Ebooks and audiobooks books help keep up with reading demand and offer the greatest longevity; they won't have to be replaced after being lost, damaged or stolen. Digital content helps stretch a Striving Readers award years past what you get with paper books.
"Digital content helps stretch a Striving Readers award years past what you get with paper books."
Reading for discovery, curiosity & connection
Many students have challenges beyond the classroom, which leads to challenges inside it. But working with kids where the risks are great, the rewards are even greater. Making their reading resources endlessly reachable will both feed their imaginations and help them progress more rapidly to a reading level where they can succeed. We can help get the right book, at the right time to every student. All kids deserve the gift of getting lost in a great book.