Spread the word (and the love) for the next Big Library Read

The next Big Library Read kicks off on July 9th and we're excited to share some phenomenal marketing materials to help your library spread the word. On the Big Library Read website, you'll find some beautiful graphics for social media usage, printable posters, and a press release template so you can tell local media that your library is taking part in the world's largest digital book club. You'll also notice on our materials an option to feature Libby, our award-winning one-tap reading app.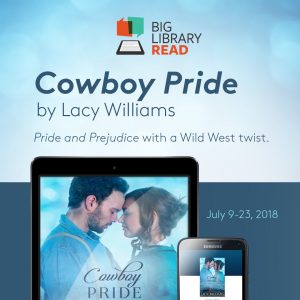 In addition to using the materials provided, we're encouraging libraries use the hashtag #BigLibraryRead on social media to let your community know about this unique book club. When you use the hashtag you'll also have the chance to win a free curated collection of romance eBooks. Click here to see full rules and regulations.
Cowboy Pride by Lacy Williams was selected as the latest Big Library Read. It's a wild west version of Pride and Prejudice with dual love stories. It was selected through popular vote by OverDrive readers from around the world and we can't wait for your community to read it. Be sure to check back at https://biglibraryread.com/ frequently as we'll be hosting a discussion board for readers once the program kicks off on July 9th.
About the Big Library Read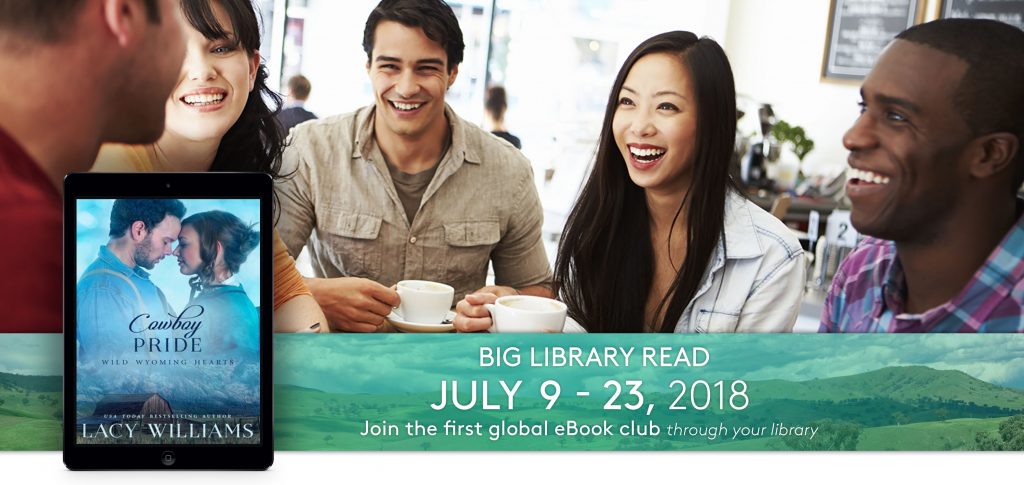 Big Library Read is an opportunity for those with a valid library card to read the same digital title at the same time without any wait lists or holds. Participating in this event allows your library to offer a new simultaneous use title for community-wide access from your library at no cost. It's a worldwide digital version of a local book club, and an opportunity for your library to generate more interest in your digital collection beyond the bestsellers. Thousands of libraries have already enjoyed great success engaging thousands of new and current users with Big Library Read.
Tags In
Browse blog and media articles