How Multnomah County Library is taking advantage of the rise in audiobook usage
Recently, in our inaugural edition of Perspectives on Reading, we shared trends about the growth in usage of digital audiobooks. Libraries around the world are boosting usage of their digital collections by capitalizing on the massive audiobook collection available in OverDrive Marketplace. One such library is Multnomah County Library, which has invested heavily in their purchasing and promotion of digital audiobooks and has seen these efforts yield great results.

Check out out revamped Resource Center for great social media graphics
We spoke with Kady Ferris, an electronic content librarian at Multnomah County, about the library's commitment to their OverDrive audiobook collection and the difference it's making to their reading community:
What made you decide to increase your OverDrive audiobook collection?
We saw a huge increase in demand from patrons, both in terms of holds and in Recommend to Library (RTL) requests. We also dropped an audiobook collection from another vendor, so we knew we had to double down on our investment in the OverDrive collection in order to meet the demand of the patrons who had been using that service.
What data and reports do you use to make your purchasing decisions?
We use Holds Manager for buying more copies and RTL for lots of purchasing decisions. I also comb through the current wait list report to find "dead" copies of audiobooks that we can no longer buy and move the holds to new editions when available.
How has OverDrive assisted you in this process?
OverDrive helped us create an "Available Audio" Room on our OverDrive site so patrons have a quick shortcut to see what they can check out right now organized by genre. It's been super useful to have this page to send to patrons.
How have you curated and marketed your audiobook collections?
We have sent out targeted emails to different segments of our populations letting them know about the Always Available Audio subscription collection as well as a curated list of "Family Friendly Audiobooks" we sent out before the holidays to hook folks about to travel.
What results have you seen so far?
We have seen over 40% growth in circulation of audiobooks this fiscal year!
For more information about the continued and sustained growth of audiobook usage, check out the infographic in Perspectives on Reading.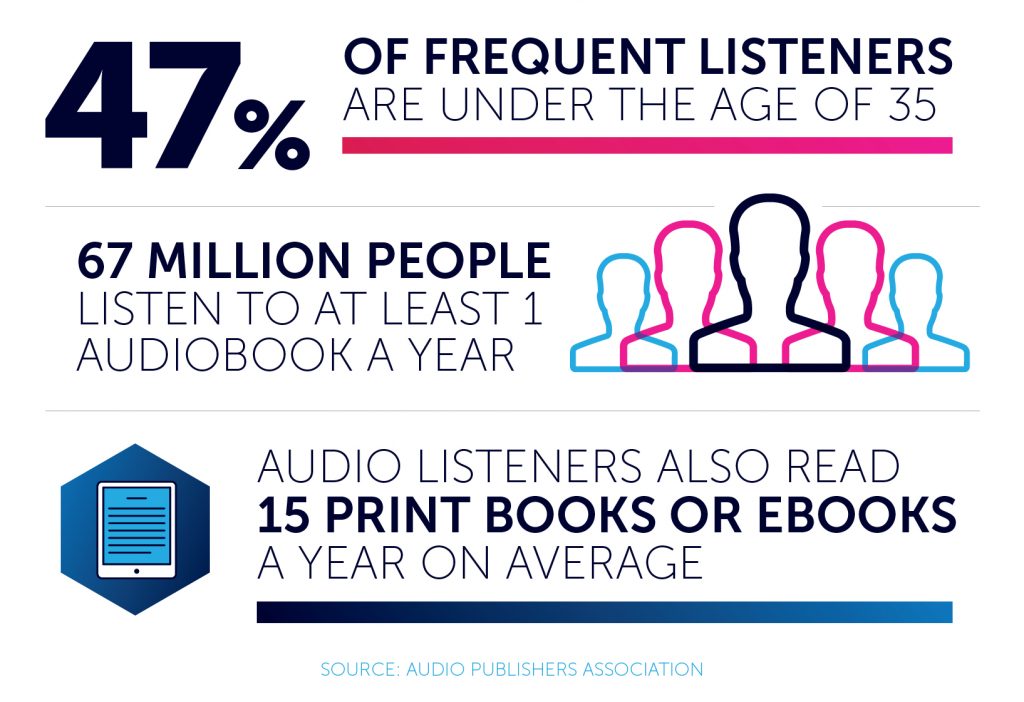 Tags In
Browse blog and media articles