Monday 5×5 for April 8, 2019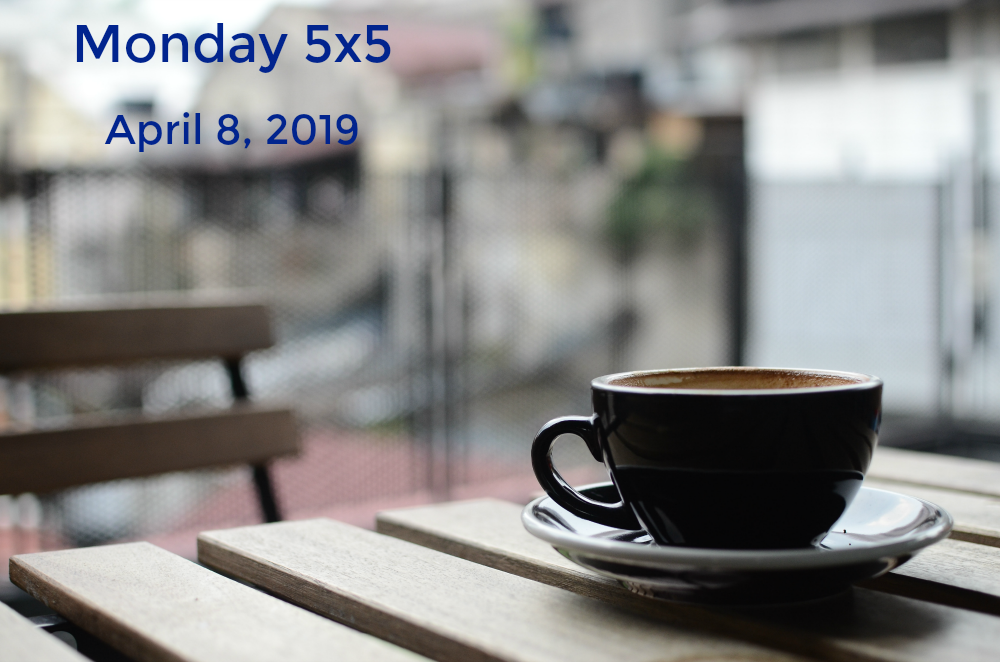 Artsy on Salvador Dalí's side project of illustrating books
The Dali illustrated edition of Alice's Adventures in Wonderland is my absolute favorite version of one of my favorite books. If I could figure out how to easily convert one of the images into a tattoo, I would in a heartbeat. That said, I had no idea he was a prolific illustrator of other works of literature, including Macbeth and now I want to see all of the books.
Buzzfeed goes inside the eerie pictures of hauntings and illusions
Legit creepy. Even though now, of course, it's fairly obvious they are fake, I can still appreciate how at the time these images could have been seen as believable back in the day. Photoshop before Photoshop was a thing.
Longreads on Orwell's Last Neighborhood
The juxtaposition of this idyllic seaside and the horrors of 1984 is striking. Then again, perhaps it's because he lived in such a calm, charming part of the world that he was able to imagine something completely different.
The Ringer examines one of the remaining questions as we head into the final season of Game of Thrones
Spoilers, if you're not caught up! That said, I kind of wish Cersei did have a mommy blog. How amazing would that be? She'd have an entire Instagram feed full of gorgeous shots of King's Landing, then at some point write this heartfelt tearful post about you shouldn't believe everything you see online because it's so hard being a public persona and having to maintain appearances, but truthfully things are kind of awful and her son is terrible and I'd totally subscribe in a heartbeat.
Game of Thrones composer looks back on iconic theme
Let's be honest: you're rather lucky I didn't do an entire GoT themed 5×5. Don't think it didn't occur to me. But seriously. Ramin Djawadi is my favorite, I have multiple songs of his saved to my Spotify account. His work on Westworld is incredible: the theme song is my ringtone and his version of "Paint It, Black" was my most listened to song on Spotify for all of 2017. True story. Now please excuse me as I listen to Ramin Djawadi for the rest of the week.
Tags In
Browse blog and media articles