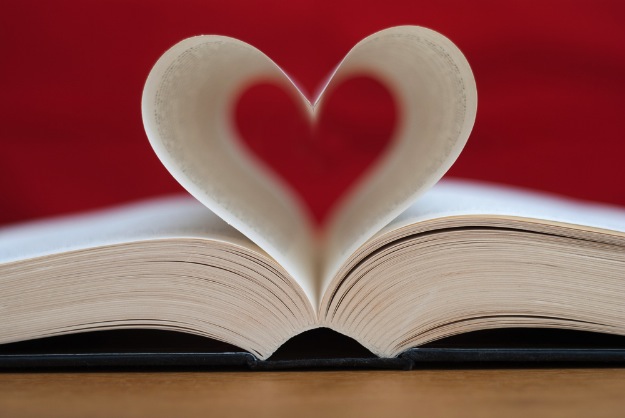 Spread the love for School Library Month
By: Annie Suhy, Outreach Specialist
WE LOVE BOOKS!!! All books. Print books. Ebooks. Audiobooks. Read-Alongs. And we love the experience of reading them. Opening up the first page to the next book in the series you've been waiting years to read. Reading just one more page before bed. Then one more after that. Sitting in the driveway because you just have to hear how the audiobook will end. Watching your child's face light up when the book comes alive and listening to them say "Read it again!" Again and again and again. We love libraries and we love schools: the steadfast institutions that offer books, entertainment, education, access to information and community.
Check out our Love to Read marketing kit
In honor of National Library Week and School Library Month, we're shouting our love for libraries, books and reading from the rooftops, and we've created a brand new marketing kit that will help you spread the love to your users, too. Now available for printing on the Resource Center is a 'Love to Read' kit featuring a series of print and digital pieces you can use for School Library Month and all year long.
Find a colorful, amusing bibliophile postcard series you'll be dying to tack up at your desk to display your reading pride or hand out to your fellow book-loving colleagues and students.

How reading makes us better
If you needed another reason to love reading, we have 5 more. Included in the kit is a poster and social media graphic that offers more reasons why life is better with books. Read on for a closer look at the science and research behind why reading makes life just great.
Reading makes you smarter. According to Stanford researchers, close reading can serve as a kind of cognitive training that allows for more focused concentration and the use of new brain regions. In our current landscape of ever-increasing distractions, beeps, notifications and alerts, a quiet time to read may be just what the doctor ordered.
Reading makes you a better writer. Did you know you can unconsciously pick up the writing style of your favorite books? Lumerit Unbound explains how your brain absorbs the vocabulary and writing techniques of the books you read. It also improves your spelling. See ya later, spell checker!
Reading reduces stress. When you're stressed, your mind is buzzing at a million miles per hour. Sometimes the best medicine is a break from the buzz. Reading helps you do that, claims researchers at the University of Sussex. Just 6 minutes of reading reduces stress by 68%, which was more than listening to music, having a cup of tea or taking a walk.
Reading makes you nicer. Can a book literally transform you? Some studies say yes. Putting ourselves in someone else's shoes (and stories) can be an effective way to empathize with another human being and lead to a better understanding of others.
Reading ebooks and audiobooks from your school is free. With the Sora student reading app, and all of these life-changing improvements that come along with reading won't cost you a dollar. All you need is your login information and a good book to change your life for the better.
Happy reading and happy School Library Month and National Library Week!
Browse blog and media articles