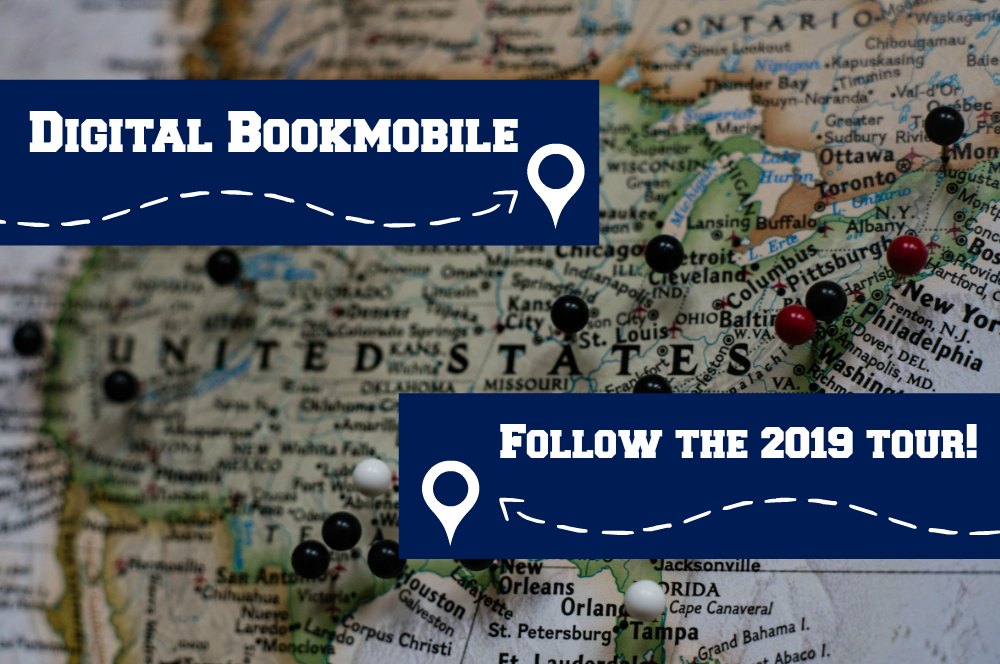 The Digital Bookmobile is back out on the road in 2019
After completing a successful 2018 tour that included 121 events across 32 states and 3 Canadian provinces, the Digital Bookmobile took a small break to prepare for its new 2019 tour. This included bringing a new Digital Book Specialist, Marissa, on board! We're so excited to have Marissa join Team OverDrive and can't wait to see what her adventures are like on the road.
What is the Digital Bookmobile?
A high-tech update to the traditional bookmobile, the Digital Bookmobile is an outreach vehicle for public libraries and schools to promote their digital collection of ebooks, audiobooks, streaming video and magazines to their communities. Readers of all ages can learn about and engage with digital books at their local school or library inside the Digital Bookmobile. The traveling exhibit tours North America and contains several interactive learning stations. All Digital Bookmobile events are free to host and attend.
In just the first few months of 2019, the Digital Bookmobile has traveled along the southern coast of the United States (where the weather is much warmer than in Ohio!), visiting schools and libraries along the way with stops in California, Arizona, Texas, Georgia and more. But this is only the beginning and there are plenty of more stops ahead. You can follow the Digital Bookmobile's 2019 tour right on their website to see where it will be next. Interested in having the Digital Bookmobile come visit your school or library? Fill out our request form!
Tags In
Browse blog and media articles