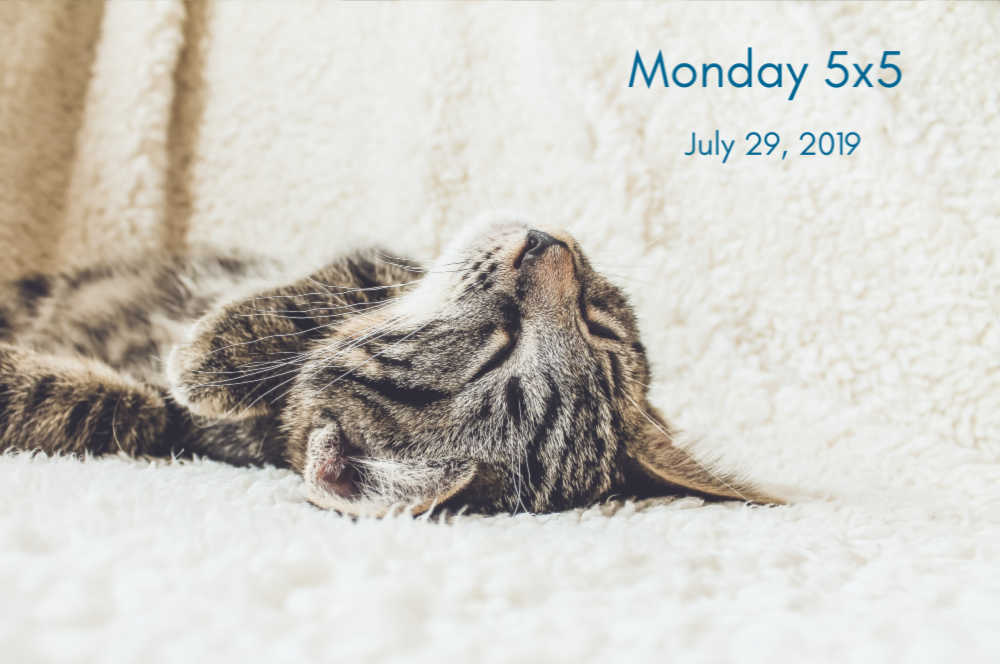 Monday 5×5 for July 29, 2019
Slate attempts to explain CATS the musical and where, exactly, T.S. Eliot fits in
I am well aware that I am one of five people who actually enjoys CATS the musicals. But, seriously. I love CATS the musical and was excited about a film adaptation …. then I saw the trailer and well. Honestly, just skip this entire whatever it is and go find a copy of the 1998 direct-to-video filmed version of the stage musical.
From Vanity Fair, how The Bachelorette turned J. Ryan Stradel into a novelist
As someone who has watched her fair share of reality television, this makes perfect sense to me.
Longreads on Veronica Mars and the power of solitary women
A long time ago we used to be friends, but I haven't thought of you lately at all.
Over on LitHub, F. Scott and Zelda Fitzgerald's granddaughter discusses her grandparents' relationship
Ah, Scott and Zelda. Is there any other literary couple with such a strong mystique surrounding them? In the words of Zelda herself, "Nobody has ever measured, not even poets, how much the heart can hold."
Apartment Therapy imagines how children's book characters would decorate their apartments as adults
"Her style would reflect her personality: fearless and unique," says Alessandra Wood. "Her room would be a reprieve from the world that didn't always understand her. [She] has never backed away from being her authentic, bold self, so she would definitely fill her room with jewel tones such as a ruby red, canary yellow, and sapphire blue. … A multi-colored rug would tie the bold color palette together. Marching to the beat of her own drum, [she] would likely have a gallery wall with pieces she collected over the years—even some she created herself."
TIL I am Ramona Quimby, age 38.
Tags In
Browse blog and media articles