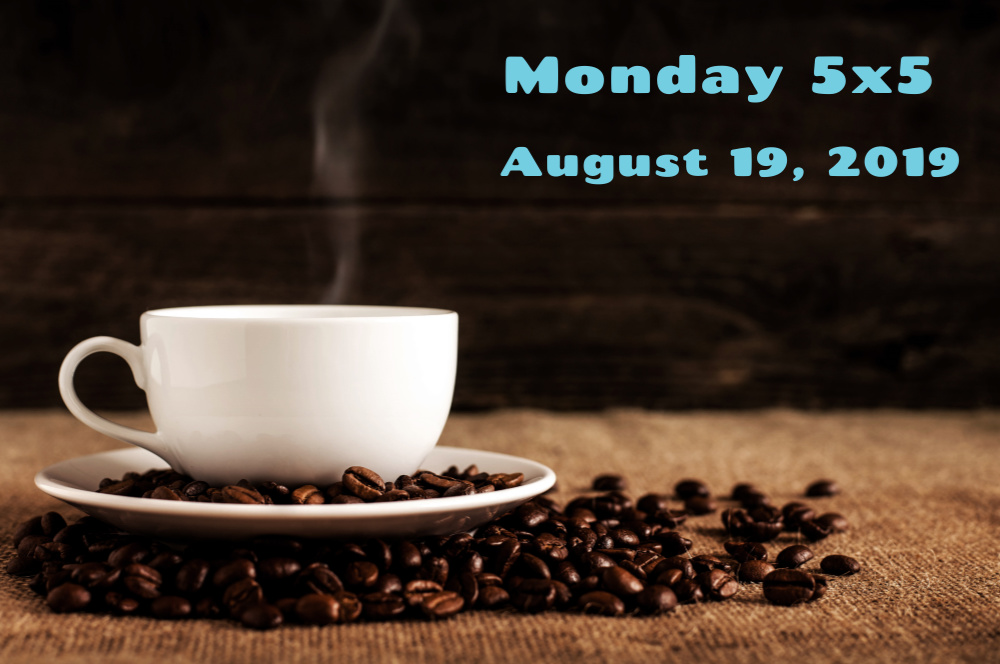 Monday 5×5 for August 19, 2019
From the Gothamist, NYPL lions are getting a $250,000 laser bath
TIL the iconic lion statues outside New York Public Library are named Fortitude and Patience.
Slate on the 25 most important characters of the past 25 years
This is just a bizarre, bizarre list and that's pretty much all I can say about it.
LitHub encourages those of us who aren't always fond of people to join a silent book club
I've done this. It was called jury duty. (But in all seriousness, the jury pool room at the Cleveland Court House has a silent room. It's a sealed room in the main big room and sits about 20 people. So while everyone else is chatting outside or taking phone calls, etc., those of us who believe silence is golden can go into the silent room and bask in the lack of conversation. All of us really were reading and some took the silent thing to heart: even loudly tapping on your laptop keyboard or opening a noisy bag of chips could get you dirty looks (ask me how I know)).
From Esquire, the second season of Haunting of Hill House will be based on The Turn of the Screw
So, from the sounds of it, The Haunting of Hill House is taking their direction from American Horror Story and each season will be it own separate miniseries, rather than the same story carrying through season to season. No complaints here.
Vulture ranks all 82 Scary Stories to Tell in the Dark
Which came first, my fear of spiders or "The Red Spot"? WE MAY NEVER KNOW.
Tags In
Browse blog and media articles