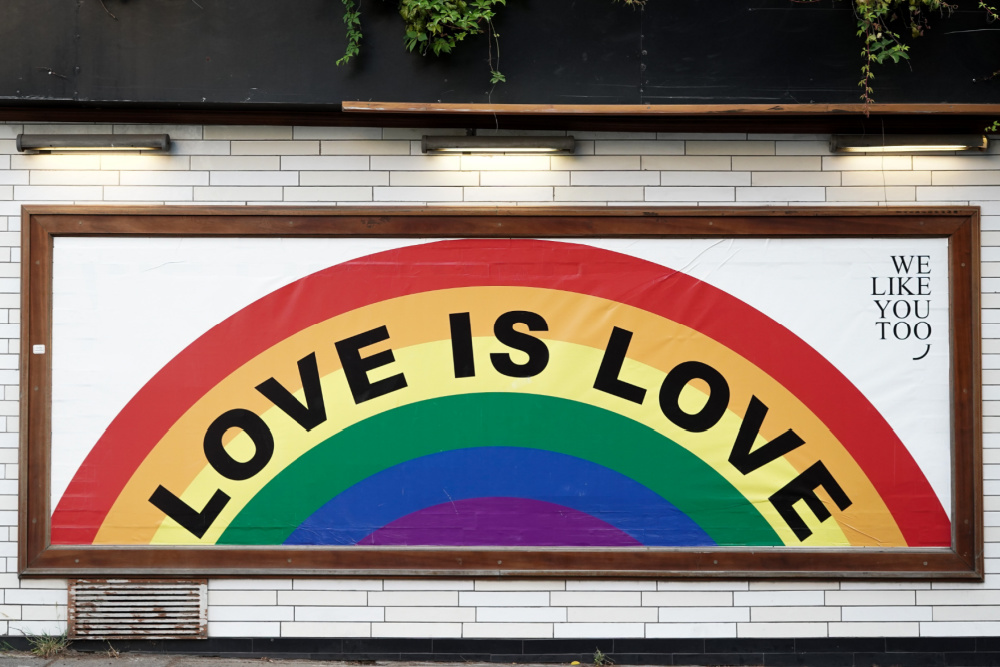 Read the rainbow with the 2021 Lambda Literary winners
By Jill Grunenwald, Marketing & Communications Specialist
Happy June! Pride Month is here, and with it comes the announcement of the 2021 Lambda Literary Award Winners. For over 30 years, Lambda Literary has championed LGBTQ+ books and authors. Their annual Lammy awards are a showcase of gay, lesbian, bisexual, and transgender literature. The full list of Lammy winners can be found on lambdaliterary.org.
While this is Pride Month and the next four weeks are a celebration of the LGBTQ+ community, we must also remember the importance of supporting LGBTQ+ authors all year long and not just in June. Luckily, there are so many wonderful book to choose from to keep you reading the rainbow all year long.
2021 Lambda Literary Award Winners:
Fiebre Tropical by Juli Delgado Lopera
Lit by the hormonal neon glow of Miami, this debut novel follows a Colombian teenager's coming-of-age as she plunges headfirst into lust and evangelism.
Neotenica by Joon Oluchi Lee
Neotenica is a novel of encounters: casual sex, arranged-marriage dates, cops, rowdy teenagers, lawyers, a Sapphic flirtation, a rival, a child, and two important dogs. At the center of it are Young Ae, a Korean-born ballet dancer turned PhD student, and her husband, a Korean-American male who inhabits an interior femininity, neither transgender nor homosexual, but a strong, visceral femininity nonetheless.
You Exist Too Much by Zaina Arafat
A provocative and seductive debut of desire and doubleness that follows the life of a young Palestinian American woman caught between cultural, religious, and sexual identities as she tries to lead an authentic life.
The Thirty Names of Night by Zeyn Joukhadar
The author of The Map of Salt and Stars returns with this remarkably moving and lyrical novel following three generations of Syrian Americans who are linked by a mysterious species of bird and the truths they carry close to their hearts.
Wow, No Thank You. by Samantha Irby
From Samantha Irby, beloved author of We Are Never Meeting in Real Life, a rip-roaring, edgy and unabashedly raunchy new collection of hilarious essays. The essays in this collection draw on the raw, hilarious particulars of Irby's new life. Wow, No Thank You. is Irby at her most unflinching, riotous, and relatable.
Funeral Diva by Pamela Sneed
In this collection of personal essays and poetry, acclaimed poet and performer Pamela Sneed details her coming of age in New York City during the late 1980s. Funeral Diva captures the impact of AIDS on Black Queer life, and highlights the enduring bonds between the living, the dying, and the dead.
Guillotine by Eduardo C. Corral
Through the voices of undocumented immigrants, border patrol agents, and scorned lovers, award-winning poet Eduardo C. Corral writes dramatic portraits of contradiction, survival, and a deeply human, relentless interiority.
My Autobiography of Carson McCullers by Jenn Shapland
How do you tell the real story of someone misremembered—an icon and idol—alongside your own? Jenn Shapland's celebrated debut is both question and answer: an immersive, surprising exploration of one of America's most beloved writers, alongside a genre-defying examination of identity, queerness, memory, obsession, and love.
A Dutiful Boy: A Memoir of a Gay Muslim's Journey to Acceptance by Mohsin Zaidi
Discover a powerful coming of age memoir about growing up queer in a strict Muslim household. Mohsin's story takes harrowing turns but it is full of life and humour, and, ultimately, it is an inspiring story about breaking through life's barriers.
Written in the Stars by Alexandria Bellefleur
This debut is a delightful #ownvoices queer rom-com about a free-spirited social media astrologer who agrees to fake a relationship with an uptight actuary until New Year's Eve—with results not even the stars could predict!
The Ghost and Charlie Muir by Felice Stevens
Bad enough the big old house Charlie Muir inherits is next door to Ian Gregg, the most gorgeous guy he's ever seen—it also happens to be occupied by Rachel, the ghost who keeps running off his dates. When Ian helps Charlie search for the source of strange noises in his house, they stumble upon a stack of photographs hiding century-old secrets. Curious of the friendship between the two men pictured, Charlie and Ian set off to solve the mystery of their relationship. With the help of the meddling ghost, a magical mirror, and a way too Smart TV, they find answers…and more.
Love after the End: An Anthology of Two-Spirit and Indigiqueer Speculative Fiction ed. by Josh Whitehead
This exciting and groundbreaking fiction anthology showcases a number of new and emerging 2SQ (Two-Spirit and queer Indigenous) writers from across Turtle Island. These visionary authors show how queer Indigenous communities can bloom and thrive through utopian narratives that detail the vivacity and strength of 2SQness throughout its plight in the maw of settler colonialism's histories.
King and the Dragonflies by Kacen Callender
Twelve-year-old Kingston James is sure his brother Khalid has turned into a dragonfly. When Khalid unexpectedly passed away, he shed what was his first skin for another to live down by the bayou in their small Louisiana town. Khalid still visits in dreams, and King must keep these secrets to himself as he watches grief transform his family. A powerful story about loss, grief, and finding the courage to discover one's identity.
Flamer by Mike Curato
It's the summer between middle school and high school, and Aiden Navarro is away at camp. Everyone's going through changes—but for Aiden, the stakes feel higher. As he navigates friendships, deals with bullies, and spends time with Elias (a boy he can't stop thinking about), he finds himself on a path of self-discovery and acceptance.
Becoming Human: Matter and Meaning in an Antiblack World by Zakiyyah Iman Jackson
Rewriting the pernicious, enduring relationship between blackness and animality in the history of Western science and philosophy, Becoming Human: Matter and Meaning in an Antiblack World breaks open the rancorous debate between black critical theory and posthumanism.
Browse blog and media articles