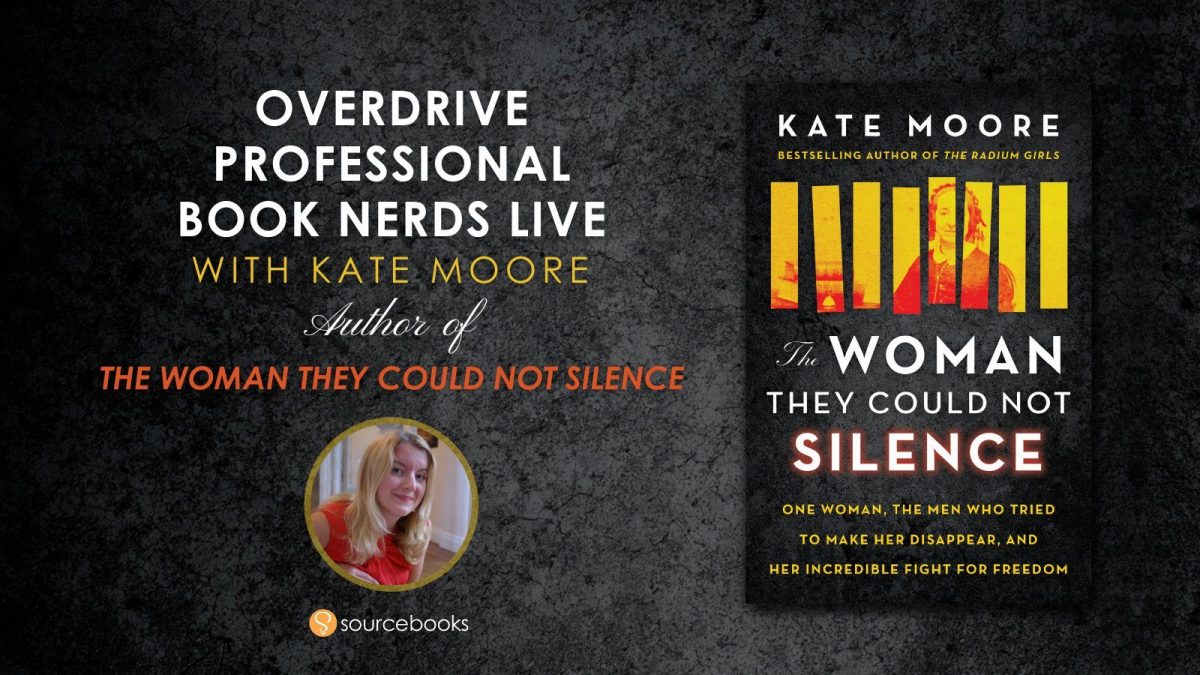 Join the Professional Book Nerds in conversation with Kate Moore
On Thursday, June 17, at 3:00 pm ET, OverDrive's own Professional Book Nerds will interview author Kate Moore about her new book, The Woman They Could Not Silence.
This powerful and shocking work of nonfiction tells the story of Elizabeth Packard who was institutionalized by men who tried (and failed) to remove her from history.
Attendees can expect a discussion about this incredible woman and her true contributions to modern society. There will be an opportunity to ask questions of the author throughout the session.
Tags In
Browse blog and media articles