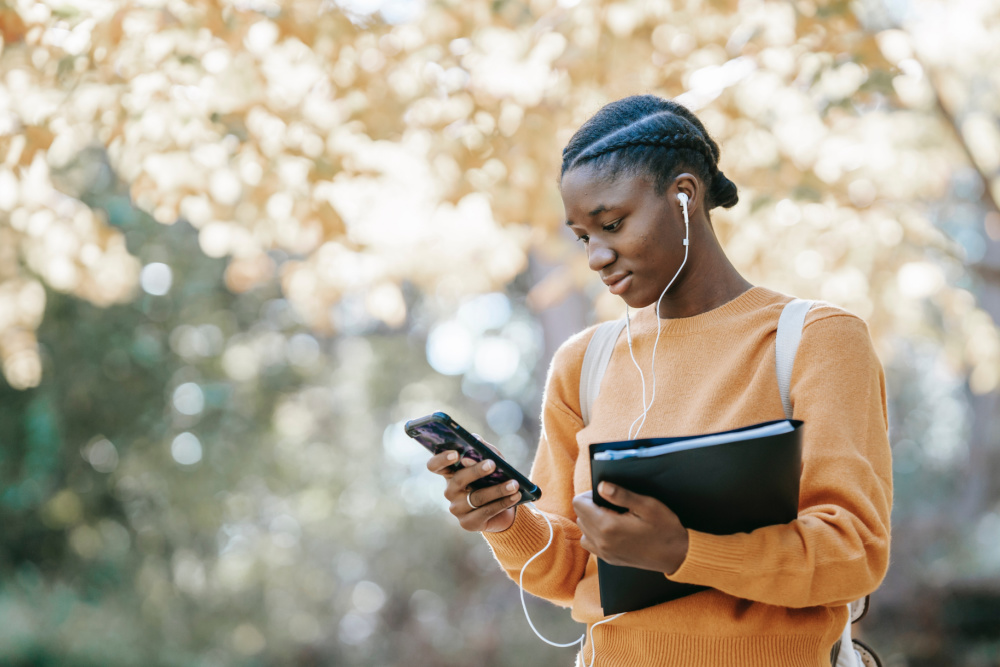 Customized marketing for your college library
By Annie Suhy, Outreach Services Specialist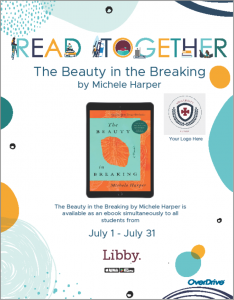 You already know that Libby is one of the easiest ways for college students to access and read (or listen!) to digital content on their phone or tablet. But did you know, here at OverDrive, we have a team dedicated to helping you let your campus know about this great resource? It's true! Our professional graphic designers can help personalize Resource Center materials, create custom items, and brainstorm new ideas for something truly unique.
No matter what your library is dreaming up to increase student engagement in the 2021-2022 school year, we have resources to help you get the word out, find new users, and increase circulation in your digital collection.
Throughout the summer, many college libraries will be hosting book clubs. It's a great opportunity to connect with fellow students, alumni, and faculty as well as an opportunity for lifelong learning and personal growth. Plus, reading is just plain good for you. If you're interested in customized book club materials (see: Read Together) and would like either an 8.5×11 flyer or social graphic or both, simply fill out this form.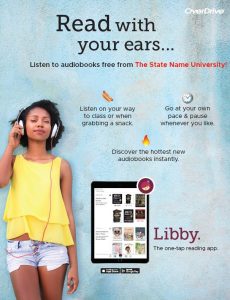 If you're hosting a table or booth at an upcoming event, it's always a great idea to bring handouts like business cards or giveaways like stickers and buttons. A QR code added to materials gives students the power to instantly connect with your digital collection. (We can help with this, too!)
Throw a bookmark into student orientation packets with getting started instructions on how to use Libby. Post a flyer around campus, or pump up your library's social media accounts with eye-catching graphics. If you already love the look, we can just add your university's name or logo if you'd like that added personalized touch.
Contact us to request custom marketing assistance. Design work is always free of charge.
For more ideas on how to increase engagement with students, check out these recent examples from other academic libraries.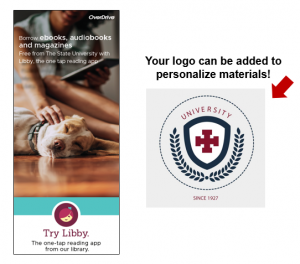 Browse blog and media articles