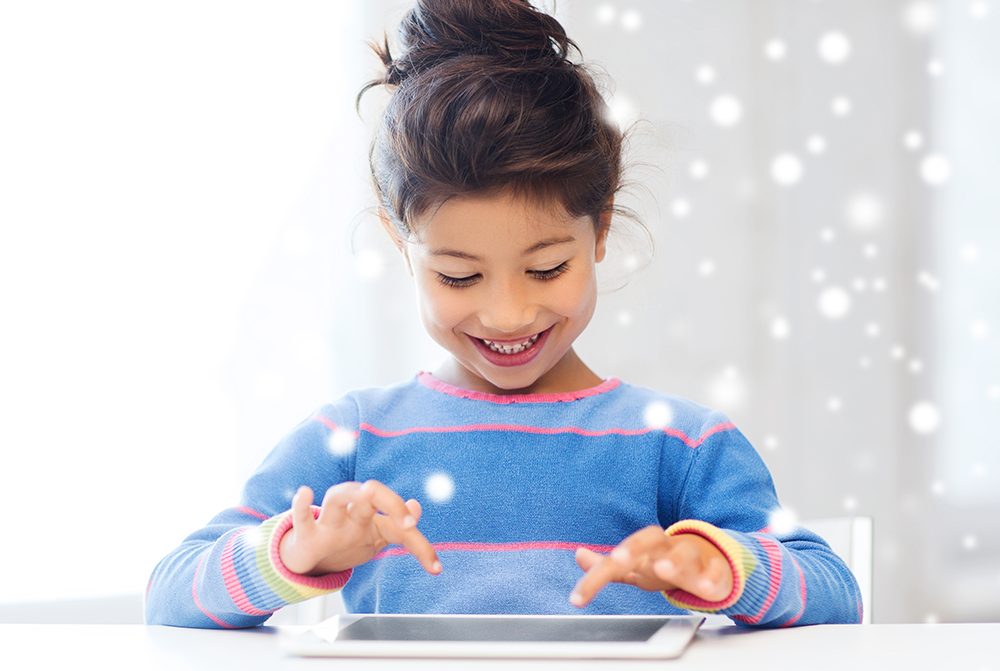 12 winter holiday books & more for your younger readers
For many people, the holiday season is in full swing. The first (or second!) snow of winter may already be on the ground, and most schools are getting ready to go on what might be a much-needed break. With so much anticipation and so many distractions, keeping your younger students focused on learning during this time might seem like a tough sell.
But, as always — there's a book for that! Whether your elementary or middle school readers celebrate holidays like Hanukkah (Dec. 18-26), Christmas (Dec. 25) or Kwanzaa (Dec. 26—Jan. 1) — or they're just looking for new ways to beat the winter blues — our expert school librarians have picked out a few family-friendly titles that can keep them reading and engaged in the Sora app, even while school's out.
Hanukkah
Elementary school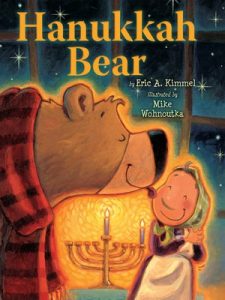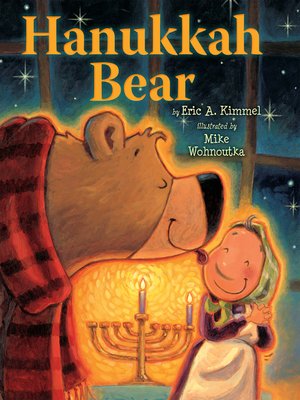 Hanukkah Bear (Eric A. Kimmel, Mike Wohnoutka)
A bear wakes to a wonderful smell that leads him to the house of Bubba Brayna, who makes the best latkes in the village. But at ninety-seven, she doesn't hear or see well. When the bear arrives at her door, she believes he is her rabbi. Bubba Brayna and the bear light the menorah, play the dreidel game, and eat all the latkes. The mix-up is revealed, Bubba Brayna has a laugh about it, and everyone works together to make more latkes.
Happy Llamakkah! (Laura Gehl, Lydia Nichols)
Follow along with the Llama family's Hanukkah traditions as they light their menorah, spin the dreidel, fry latkes, and more. Laura Gehl's lively rhyming text and Lydia Nichols's vibrant illustrations make for a festive read. The book also features kid-friendly back matter, with expanded information on the holiday's history and traditions.
Middle school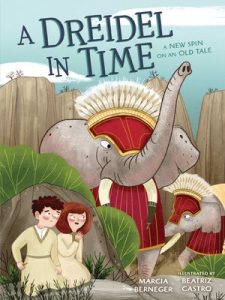 A Dreidel in Time: A New Spin on an Old Tale (Marcia Berneger, Beatriz Castro)
Devorah and Benjamin are excited to open their Hanukkah present from Bubbe and Zayde, which turns out to be an ugly old dreidel. It's a big disappointment—until the dreidel transports them out of modern Los Angeles to join the ancient Maccabees! Once they convince a suspicious Judah Maccabee and their new friends that they've arrived to help, they use what they know about the Hanukkah story from Hebrew school to aid the Maccabees in their battle against Antiochus. The kids know that the miracle of Hanukkah relies on finding the special oil for the Temple menorah, but where can it be?
The Golden Dreydl (Ellen Kushner, Ilene Winn-Lederer)
Sara finds Chanukah celebrations boring. When her Tante Miriam arrives and gives her a Golden Dreydl, everything changes. The dreydl, an enchanted princess in disguise, takes Sara on a journey to a magical world. When the princess is taken by the Demon King, who possesses the power of the Tree of Life, it is Sara who must use her wit to save the princess and return her to her parents — King Solomon and the Queen of Sheba.
Christmas
Elementary school
Happy Narwhalidays (A Narwhal and Jelly Book #5) (Ben Clanton)
Narwhal and Jelly spread some holiday cheer (and warm waffle pudding) in the fifth book of this blockbuster graphic novel series. It's the festive season in the world wide waters, and Narwhal is looking forward to cozying up with a good book, singing and partying with pod pals and enjoying some warm waffle pudding. But most of all Narwhal is excited about the arrival of the Merry Mermicorn!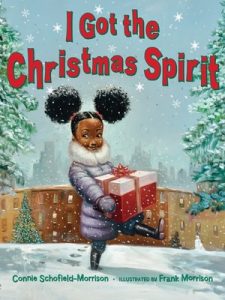 I Got the Christmas Spirit (Connie Schofield-Morrison, Frank Morrison)
It's the most wonderful time of the year, and a mother and daughter are enjoying the sights and sounds of the holiday season. The little girl hears sleigh bells ringing and carolers singing. She smells chestnuts roasting—CRUNCH! CRUNCH! CRUNCH!—and sees the flashing lights of the department store windows—BLING! BLING! BLING! She spreads the spirit of giving wherever she goes. And when she reaches Santa, she tells him her Christmas wish—for peace and love everywhere, all the days of the year.
Middle school
The Girl Who Saved Christmas (Matt Haig, Chris Mould)
Amelia Wishart was the first child ever to receive a Christmas present, and it was her Christmas spirit that gave Santa the extra boost of magic he needed to make his first trip around the world. But now Amelia is in trouble. When her mother falls ill, she is sent to the workhouse to toil under cruel Mr. Creeper. For a whole year, Amelia scrubs the floors and eats watery gruel, without a whiff of kindness to keep her going — and it's not long before her hope begins to drain away. Meanwhile, up at the North Pole, magic levels dip dangerously low as Christmas approaches, and Santa knows that something is gravely wrong. With the help of his trusty reindeer, a curious cat, and Charles Dickens, he sets out to find Amelia, the only girl who might be able to save Christmas.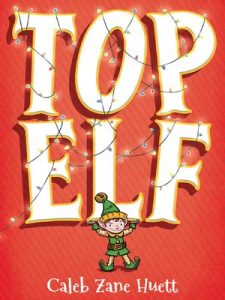 Top Elf (Caleb Huett)
Santa has decided this is going to be his last year in the Big Red Suit—and instead of letting his oldest son, the unfortunately named Klaus Claus, take over, he's opening up the job to any kid who wants to apply—Claus or elf. The Santa Trials have begun!
Kwanzaa
Elementary school
Seven Spools of Thread: A Kwanzaa Story (Angela Shelf Medearis, Daniel Minter)
In an African village live seven brothers who make family life miserable with their constant fighting. When their father dies, he leaves an unusual will: by sundown, the brothers must make gold out of seven spools of thread. If they fail, they will be turned out as beggars. Using the Nguzo Saba, or "seven principles" of Kwanzaa, the author has created an unforgettable story that shows how family members can pull together, for their own good and the good of the entire community.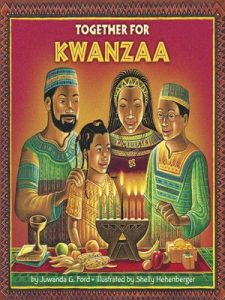 Together for Kwanzaa (Juwanda G. Ford)
Kwanzaa is Kayla's favorite time of year. But this year, it looks as if a heavy snowstorm will keep her big brother, Khari, from getting home in time for the festivities! Will Khari miss the celebration completely? Or will Kayla and her brother somehow find a way to be together for Kwanzaa?
Middle school
Kwanzaa (Joanna Ponto)
First observed in 1966, Kwanzaa is the weeklong celebration of African traditions in American culture. Readers will be introduced to the black power movement of the last century and understand that this holiday was created to connect African Americans with their heritage. This informative resource includes colorful photographs, an easy-to-follow recipe for Botswanan stew and instructions on how to make and play the mancala counting game.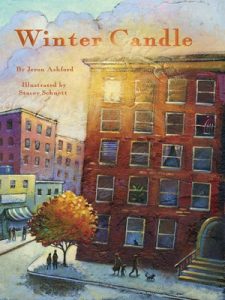 Winter Candle (Jeron Ashford, Stacey Schuett)
When each family at the diverse Juniper Court apartment complex needs something to light up the dark of winter, the stumpy, lumpy candle provides a glow brighter than the fanciest taper, revealing the true spirit of each holiday it illuminates.
Beat the winter blahs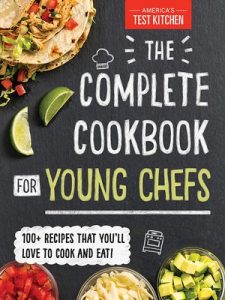 Even if your students don't observe or have a difficult time with the holidays, you can still give them high-interest books to help them combat the cold weather doldrums. Nonfiction books like The Complete Cookbook for Young Chefs (America's Test Kitchen Kids) or Lazy Crafternoon (Stella Fields) provide them activities and ideas for keeping their minds working indoors.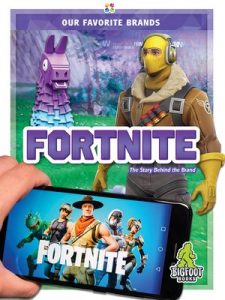 Plus, you can get even your most avid gamers reading by recommending books about their favorite hobby — titles like Minecraft: Guide to Survival (Mojang Ab, The Official Minecraft Team) or Fortnite (Emma Huddleston).
For titles like these (and more!), check out our Beating the Winter Blahs list in OverDrive Marketplace, featuring 200+ titles selected by our school librarians.
More books for winter break & beyond
Need additional ideas? You can also browse these curated Marketplace lists highlighting holiday books and more:
---
Shop our End of Year Sale & save on titles for your school library
Don't forget: From now until Dec. 31, you can shop and save 25-50% on books for your entire school community during our End of Year Sale! We're shining a light on big savings on books to last the whole year long, and you won't want to miss it!

Tags In
Browse blog and media articles