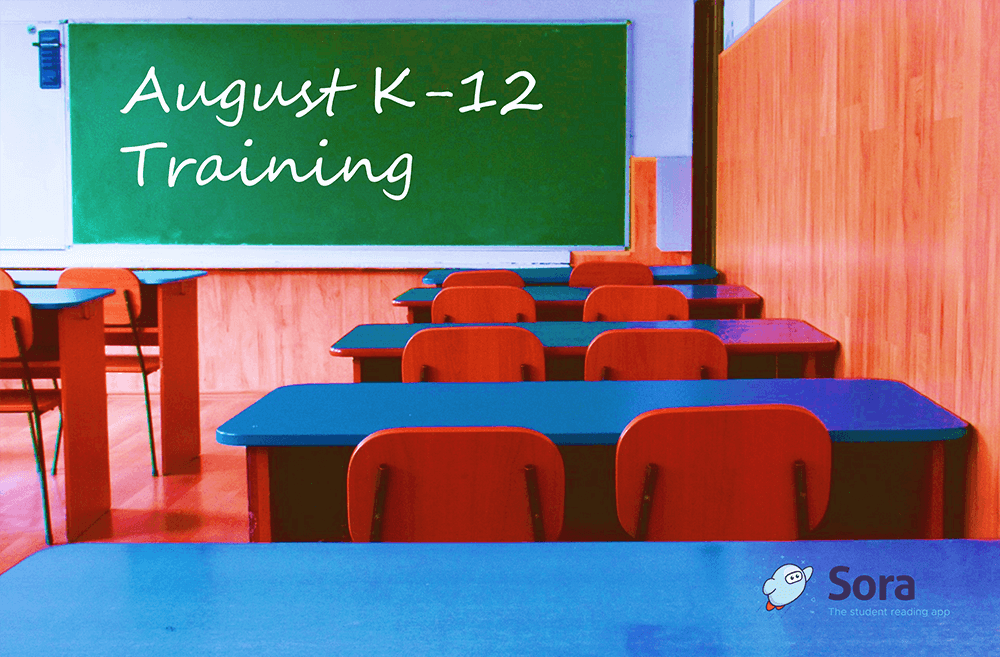 What's new with Training – August 2022
By: Sydney Kalnay, Training Manager
Have you met Sora's Training team yet? If not, don't worry – we have plans to formally introduce ourselves before the year is out so you can get to know us and the work we do behind the scenes at Sora HQ.
In the meantime, though, we wanted to highlight some of the coolest things we got to work on over the summer while our live sessions were on summer break. Check it out!
Live, daily webinars.
Typically, during a busy back to school season (for our North American folks), we are having lots of individual conversations about Sora and Marketplace, curriculum, and more. This year, we decided we wanted everyone to have a chance to chat with us – and each other – at their convenience, so we are offering daily sessions for Sora and weekly sessions for Marketplace. Whether you're brand new to building a digital collection or old hat at aligning your content with your curriculum, our webinars have something for everyone – include the chance to talk to your peers in real time. Webinars are offered each day and at different times of the day to accommodate schedules across the globe, where possible. Register for a live session or to receive a recording!
Updated how-to videos
Only have a few minutes? Need training on something super specific? We just updated our entire suite of short, easy-to-follow Sora how-to videos to reflect the newest updates and student user experience. Remember – you can view these videos sequentially or share them one at a time with anyone who needs a refresher on a specific topic. Our personal favorite is the all-new Sora Overview video, which gives educators, students, and parents a birds-eye view of Sora, and has Spanish, English, and Portuguese closed captions available (with more languages on the way, plus Spanish audio!)
Self-Paced Training
Remember the days when your learned by opening a book, reading the chapter, and answering a few questions? Yeah, me neither. Thankfully, our Marketplace and Sora offerings have gotten a fresh new face with elearning! We've simplified the process for building and honing your digital collection, aligning Sora with your curriculum, or even training your students on Sora. We love these simple but thorough, interactive modules because they combine text, audio, animation, short video, and self-assessments to get you up and running at your own pace and in your own time.
Next up
We're hard at work on new and improved training options for August and September, so we will see you next month with updated webinars, videos, kits, modules, and more.
Until then – happy reading!
Tags In
Browse blog and media articles