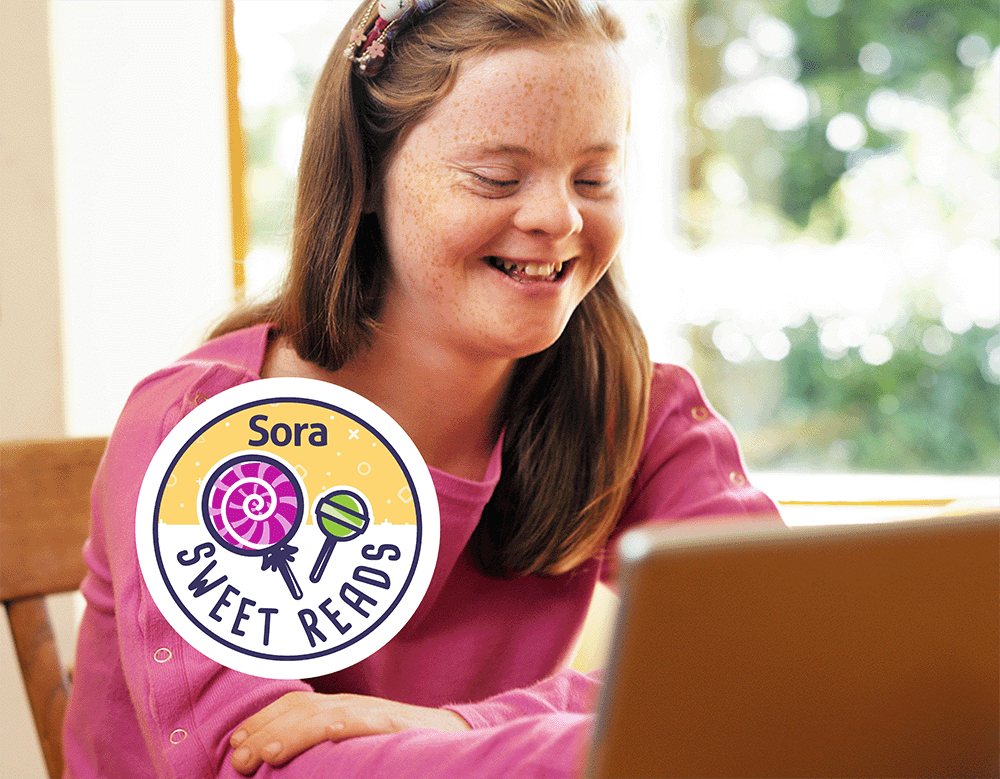 Sora Sweet Reads 2022 has ended! How'd we do?
That's a wrap on another sweet summer of reading in the Sora app!
The 2022 edition of Sora Sweet Reads (May 4 – Aug. 17) has officially concluded, and while we're sad to see it go, we're also excited to get back into the swing of the school year. (At least, for our North American partners!)
With more than 50,000 schools participating in the program and receiving access to this free collection of popular ebooks and audiobooks (alongside the rest of the digital titles in their libraries), we want to thank all of our partners for making this year's program a success.
Over the past four years, the Sweet Reads program has grown beyond our wildest dreams – and it's all thanks to your support!
Let's take a look at how the program has grown since 2019 (when it was introduced as OverDrive Summer Read before transitioning to Sora Sweet Reads in 2020).
Millions of ebooks and audiobooks accessed through Sora Sweet Reads since 2019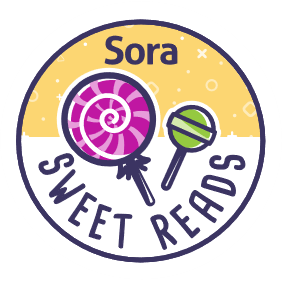 This year's program included 50 simultaneous-use titles (44 for our global partners) – that's more titles than ever before!
Over four years, the number of Sweet Reads books read has grown, on average, by an incredible 271%.
The best part? Students haven't only been reading the specially-selected simultaneous-use titles available through the program. Schools have developed their own unique digital collections which are available to students 24/7 during school and when buildings are closed.  Since 2019, the number of books students accessed through Sora during summer months (beyond the Sweet Reads program) has grown an average of 175%, with nearly 20 million titles borrowed over four years.
That's a whole lot of summer reading!
Top titles for 2022
Check out students' favorite titles this year. Were these your students' favorites, too?
Most popular juvenile titles:
Most popular YA titles
Get ahead of the game: Plan your promotion for next year's Sora Sweet Reads!
This year, we loved seeing educators leverage Sora Sweet Reads as a way to keep students reading all summer long.
For example, here's how Terri Brungardt, District Media Specialist at Widefield School District 3 (CO) and her collaborators (Amy Hawkins-Keeler, Emily Ostlund, and Brenna Long) used the always available titles offered through Sweet Reads as part of their weekly summer reading program.
"The Widefield Summer Online Reading Program has developed over the past three years to encourage and support reading from a distance, especially during the pandemic when access to in-person resources was diminished. Access to the [Sora] Sweet Reads made this program possible. Each week, we provide a theme that works through the four levels: Pre-K, K-2, 3-6, 7-12. We have one main slide that links to each of the grade level slides. Each slide contains books that tie in with the theme and additional fun activities that they can do at home. We also, give away free swim passes to registered participants.

Originally, all of the resources came from the summer Sweet Reads program, but as we have moved toward using themes for each week, we supplemented with additional purchased resources from Sora. Now, with the addition of the magazines and graphic novel collections, we are able to provide a great number and variety of resources.

We have had our largest number of registered users this year and hope to build on that success in years to come."

Terri Brungardt, District Media Specialist, Widefield School District 3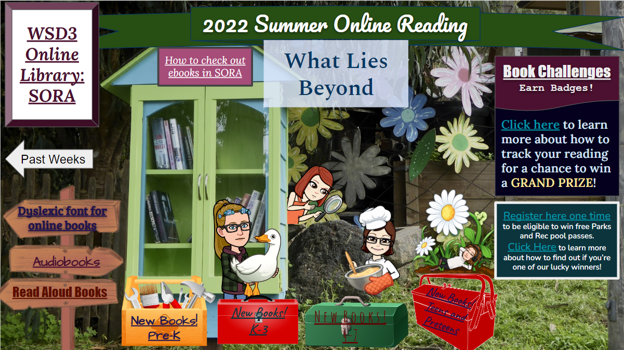 Missing some Sora Sweet Reads titles? Add them to your collection during our Back to School Sale!
Were there new-to-your-school titles that your students couldn't get enough of during Sora Sweet Reads? There's never been a better time to add them to your digital collection!
From now through Sept. 30, you can unpack new reads and big savings during our Back to School Sale, which includes thousands of ebooks and audiobooks discounted 25-50% off!
That means you can get popular Sweet Reads titles like Brightly Woven, The Obsession, Time Villains, Dumplings for Lili and more for less!
Plus, you can set up your digital collection for the whole school year with books for students at every grade level, including popular new releases, curriculum titles, audiobooks and read-alongs, graphic novels and more!
Visit Marketplace to shop the Back to School sale.
Stay tuned for details on Sora Sweet Reads 2023!
Missing Sora Sweet Reads already? Never fear – the program will be back next year, with always available books to keep your students reading no matter where they are! While you're waiting, you can  subscribe to our blog and sign up for email alerts from OverDrive to stay in the know about all the latest and greatest product updates, programs and more. (Once you've subscribed, be sure to keep a lookout for your confirmation email that will finalize your subscription!)
Plus, even though Sora Sweet Reads has concluded, your students can still enjoy the hundreds of always-available titles that come with every Sora platform via the Sora Starter, Spanish Titles for Young Readers and Social & Emotional Learning collections!
Tags In
Browse blog and media articles