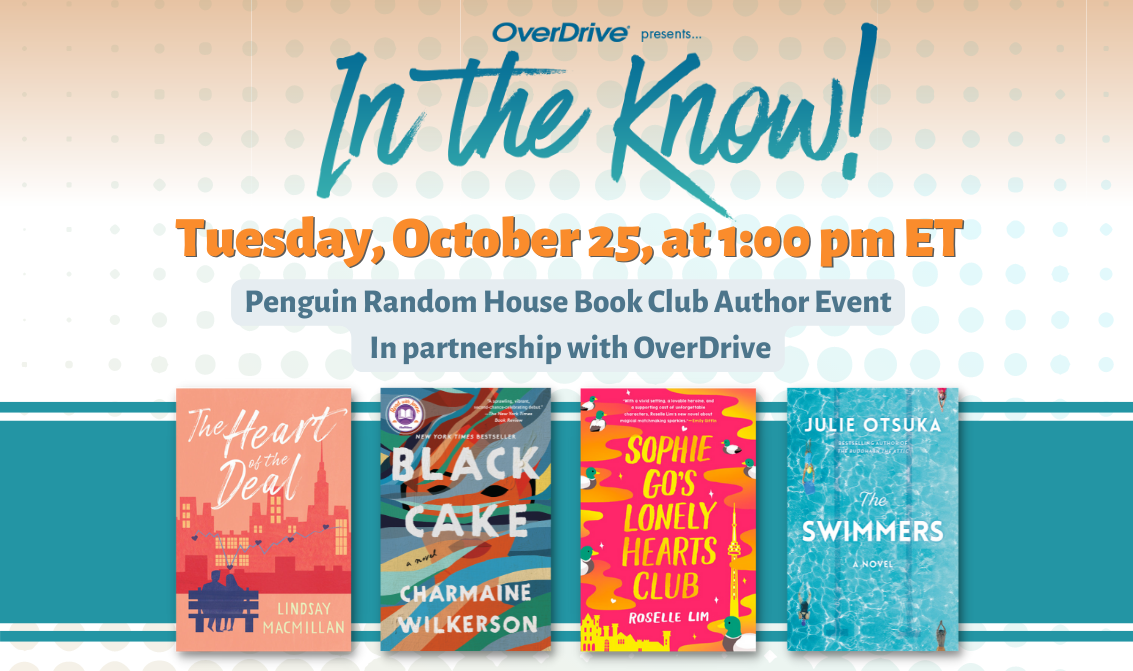 Be In the Know with Penguin Random House!
Join Penguin Random House on Tues., Oct. 25 at 1pm EST for a special In the Know presentation and discussion dedicated to book club picks. Don't miss this opportunity to hear directly from OverDrive's publisher partners and their authors. Register today!
Penguin Random House's Book Club Author Event will feature a discussion with four of their authors, all with titles released this year. Attendees will get a chance to hear from:
Library partners can learn more about the titles discussed in this upcoming event by shopping the featured title list in Marketplace.
This is a unique opportunity to hear directly from Penguin Random House and their authors about what makes a popular book club pick and how to strike up a conversation about these titles. Register today.
Be sure to check out OverDrive's dedicated In the Know news alert in Marketplace. Stay up to date on all the fun and engaging title previews, book discussions, and more from our publisher partners and find an archive of past presentations and additional resources.
Tags In
Browse blog and media articles