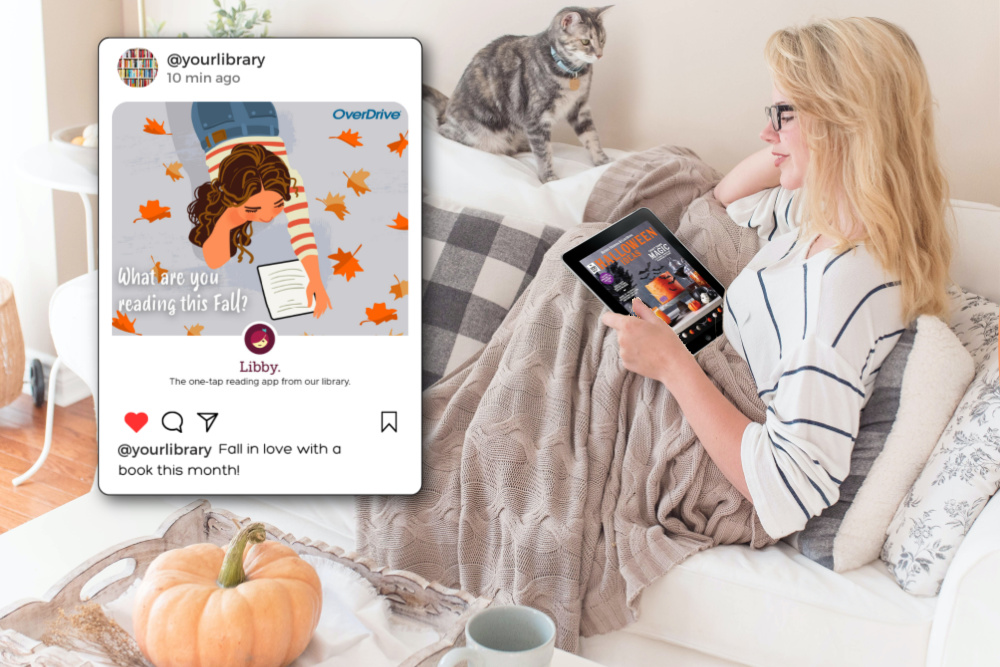 No trick, all treats! Grab a free marketing kit in the Resource Center to promote your digital library in October
When I tell you I love fall best of all, what I mean is that for years I would request pumpkin pie rather than a birthday cake and on at least one occasion in high school I had a Halloween party instead of a birthday party (my birthday is mid-November, it was close enough. Plus, as a Scorpio my love for scary season is kind of a given).  
Now that the best season of the year is here, it's the perfect time to refresh your social media graphics. Head to the Resource Center for free marketing kits to promote your digital collection in October using the following kits!
October Social Media Must Haves
First up is our Autumn Marketing Kit! Included in this kit is a graphic you can use across social media platforms, plus two flyers you can print out and have available in your physical library. The flyers are a great way to introduce patrons to the ebooks and audiobooks and more in Libby. 
Looking to add some seasonal reads to your collection? Our Digital Content Librarians have put together some Marketplace lists: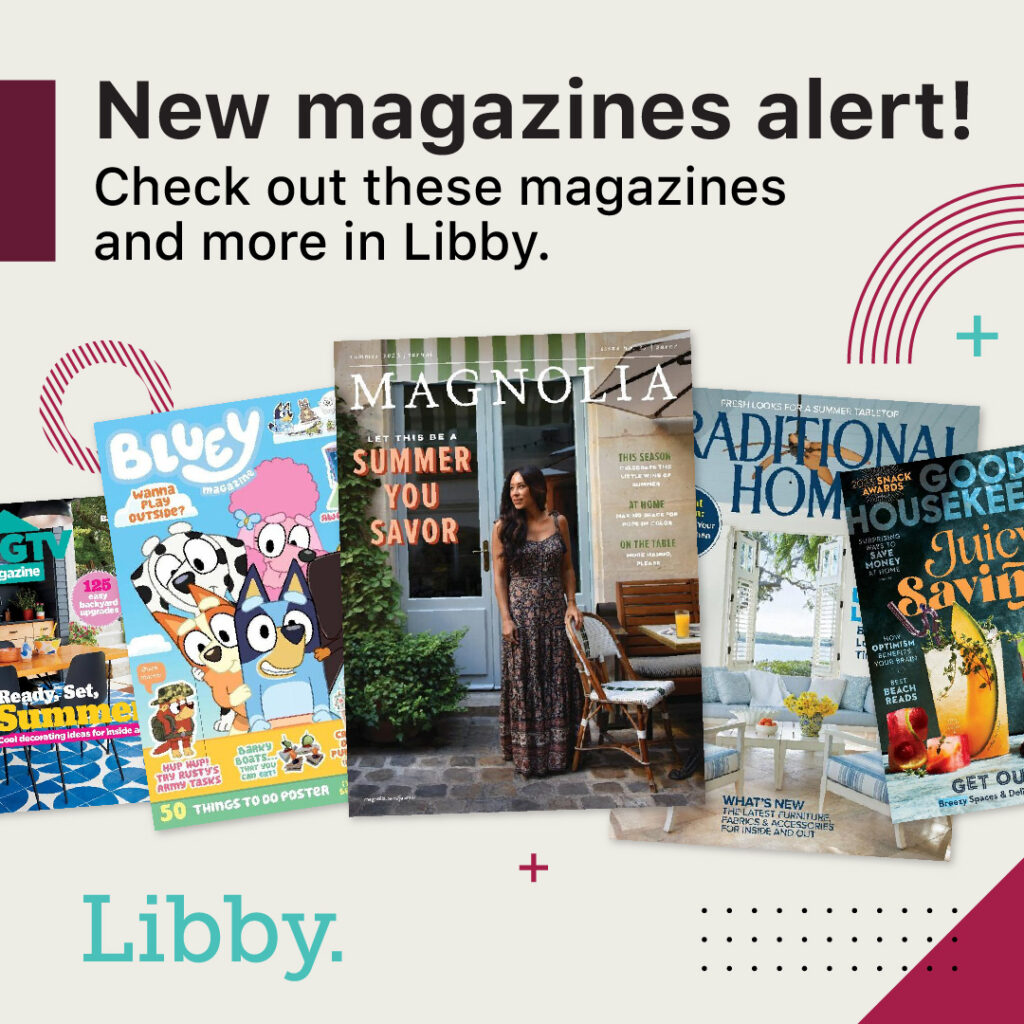 Speaking of "and more," we've recently added popular magazines like Magnolia and Traditional Home to our OverDrive Magazine package. To help you get the word out, we have new graphics you can use to promote those titles, and your entire magazine collection. With OverDrive Magazines, any new titles that are added to the package during your subscription period will automatically be added to your digital library at no additional cost to you.
We've also made it easier than ever for readers to discover and enjoy OverDrive Magazines with new features like a Subscribe option, the Magazine Rack, and Newsstand. You can find a One Tap Magazine marketing kit on the Resource Center to help you promote these new features.
Want to learn more about OverDrive Magazines? We have a new form on the Resource Center for you to let us know you're interested in adding magazines to your digital library. Fill it out today and we will be in touch soon! 
Lights! Camera! Kanopy! Marketing Must Haves
One of my favorite parts of October is scaring myself silly with horror films. I tend to shy away from them the remaining eleven months of the year, but October? Bring them on.  
For the horror fans in your community, Kanopy is here to save the day (or night) with their Fright Fest film collection and accompanying free marketing kit you can download from the Resource Center. View the films included in the Fright Fest Collection here. 

(One of my personal favorite films included in the Fright Fest collection is Coherence, a 2013 science fiction film I first saw at the Cleveland International Film Festival. What starts as simple dinner party among friends takes a mysterious turn when strange events make it clear nothing – and nobody – is what it seems.) 
Don't have Kanopy yet? Contact us to learn more about how you can give your patrons thrills & chills all year long. 
Be sure to also register for one of our upcoming Kanopy Public Library Town Halls. Learn about our up-and-coming product updates, preview fresh titles, get inspired with programming ideas from a library partner, and more. 
AU/NZ Oct. 11 at 11 am AEDT Register here!  
North America Oct. 12 at 2 pm ET Register here! 
Tags In
Browse blog and media articles