Use government relief funds to give every student access to the right books
Put digital books on any device, for every student, to eliminate barriers to reading and increase equity.
More than 48,000 schools around the world have access to Sora, which is an allowable use for education stabilization funds.
Become a literacy champion with these free resources. Download the K-12 Funding Champion Toolkit for templates and resources to help craft your ESF proposal.

2019 AASL
Crystal Apple Recipient

2019 Academics' Choice
Smart Media Award
Time Magazine's
Best Inventions of 2019

District Administration
Top Ed Tech Product 2020
An Equal Opportunity to Succeed with Literacy
Government relief for K-12 schools offers schools a once-in-a-generation chance to eliminate barriers to reading and overcome unequal access to books. The Education Stabilization Fund (ESF) was established to help schools meet the challenges of today's pandemic and create tomorrow's bright future.
Also known as CARES, CRRSA, ARP, and ESSER I and ESSSER II, the relief funds are being distributed now to schools across the United States. Use Sora, which qualifies as an allowable use under all statutes, to ensure that each student can access the content they need and want, with just a tap.
Sora is a digital reading platform that ensures every one of your students has access to the right books.
Download our free resources to learn more about using your school's share of funds to help your students read more.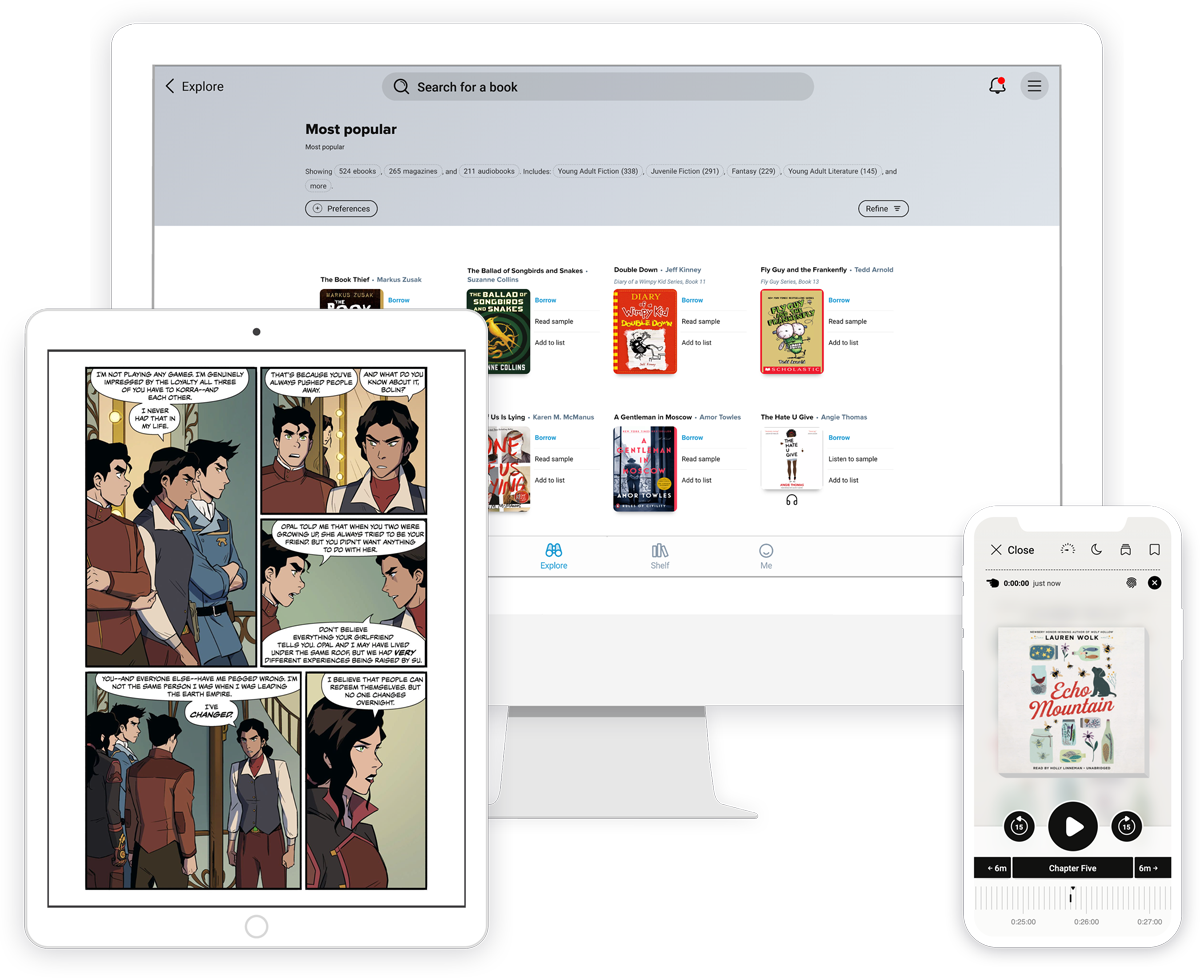 Eliminate Barriers So Every Kid Reads
Sora is a digital reading platform—not another subscription product—that lets your school distribute ebooks, digital audiobooks and read-a-longs to every student in your district.
Read anywhere, on any school or personal device
Read online or offline, 24/7
Use digital class sets to put a book on the screen for each student; typical price ranges from $0.99 to $4.99 per book, per student, per 90 days access.
Single Sign On—students use the login they use every day, no new password
Pick from millions of titles to build your custom collection
Leverage powerful reading features in the classroom: notes, highlights, dyslexic font, reading stats and more
Sora is free to activate for your district, and includes hundreds of books and bundles, including Social Emotional Learning & Spanish Language books
We've curated resources to help you learn how ESF government funds can be used to expand access to books through Sora. Download and access ALL resources for free.
Diversity for Literacy Collection
Use OverDrive's Diversity for Literacy collection to evaluate your digital library, including texts about different cultures: Latinx, Indigenous, Asian American Pacific Islander, African American, LBGTQ and texts that have characters with mental and physical differences. Use ESF for a Diverse Collection
K-12 Funding Champion Toolkit
Learn how government funds can increase access to reading in your district. What is ESF? How much should you ask for? What is the case you need to make to your school's leadership? Download these resources to get up to speed and create proposals. Download ESF Templates & Tools
Case Studies: How They Did It
The Massachusetts Board of Library Commissioners and the Massachusetts Library System are teaming up to increase statewide access to digital books through Sora. See how they're using government funding to make it happen. Read more.
Each Student Reads with Sora
"I love that Sora is easy to use and is so customizable. For instance, our eighth graders are reading biographies, autobiographies and memoirs right now."
– Dr. Linda Verge Tahanto Regional Middle/High School
Each Student Reads with Sora
"I love how fast and easy Sora is to use. With minimal set-up steps and one-touch borrowing capabilities, it is manageable to get a whole class on Sora in short time."
– Molly Dettmann, Teacher Librarian at Norman North High School (OK)
Each Student Reads with Sora
"We love that Sora is so easy to use and that it is so accessible. Sora offers us so many tools to make reading work for our students and staff members."
– Rain Smith and Stacey Kern, Library Media Specialists at Clark-Pleasant School Corporation (IN)
Each Student Reads with Sora
"For us in our district, OverDrive, and Sora in particular, have been important tools for expanding access for students."
– Andrew Maxey, Director of Special Programs for Tuscaloosa City Schools (AL)
Get started on answers to the most common questions:
How much was my district allocated?
How do I make the case for digital reading to my boss?
Does Sora work with my curriculum?
How can I get Sora for our district?
When will the funds be available?
How much does Sora cost?
Complete this form to get answers to common questions.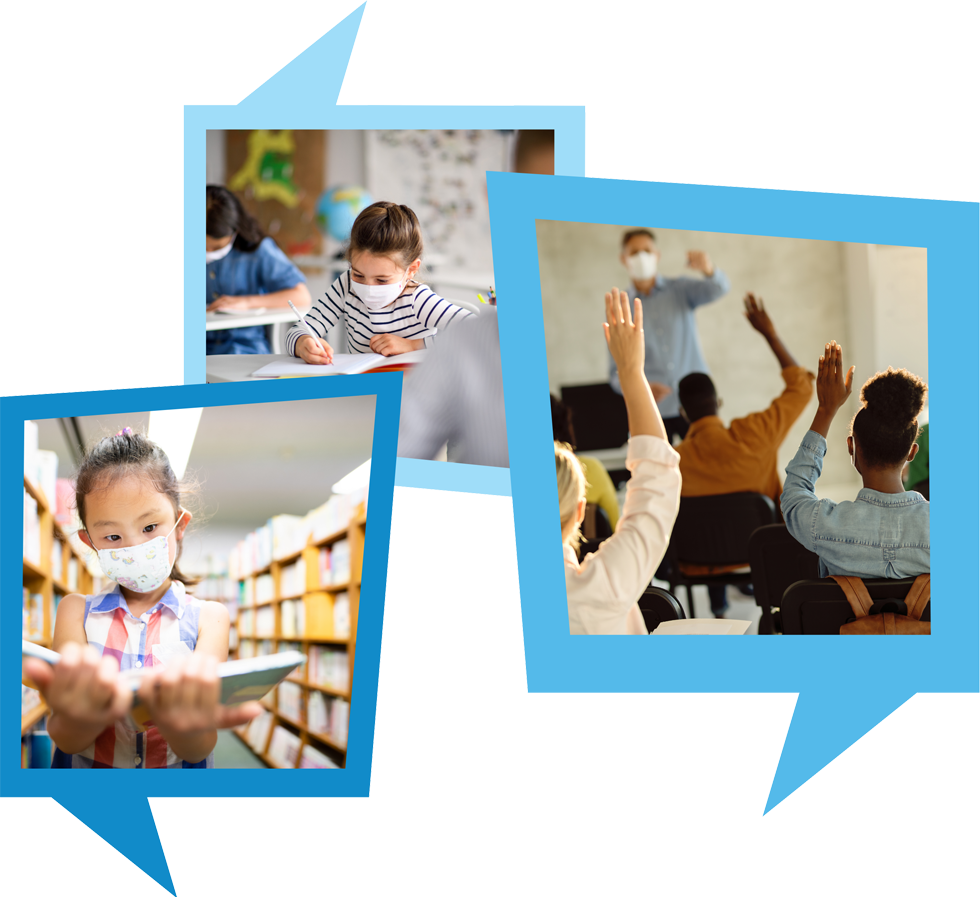 Join 48,000 schools that use Sora to give every student access to the right books.