Provide the best of independent authors to your patrons for free with SELF-e Select webinar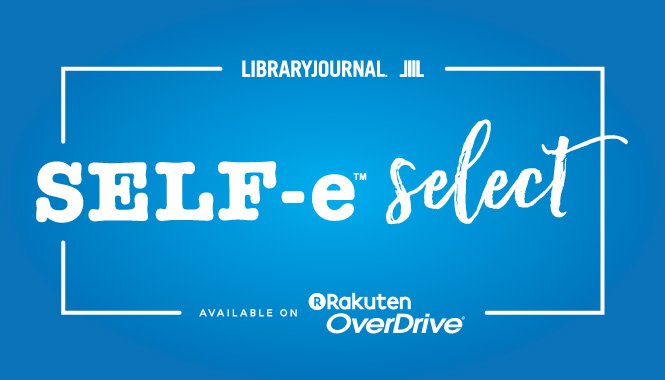 We are happy to announce that we are extending the deadline to enroll in the SELF-e Select on OverDrive pilot program to August 31. As many of our library partners already know, there are so many wonderful independent authors waiting to be discovered by patrons, including authors right in your very own community. With the growing popularity of this program, we wanted to ensure all libraries had a chance to participate. Also be sure to join us on August 22 at 2pm ET for a webinar with our friends from BiblioBoard to gain a better understanding of the program and how you can use it in your library.
Early adopters of this pilot program have already seen success with these award-winning indie ebooks. Here's what Catherine Royalty, Los Angeles Public Library Acquisitions Manager, had to say about it: "The LA Public Library's OverDrive users have eagerly embraced the curated indie books collection. In addition to providing our users with new titles to discover, we are thrilled that some of our local authors are gaining a new audience on this platform."
In just 28 days, LAPL saw over 550 circulations on this small collection of titles.
As a reminder, SELF-e Select on OverDrive offers our library partners a package of 50 handpicked titles as a free Sim Use collection. The titles have been expertly curated by Library Journal and are available as part of a one-year pilot that will run until July 31, 2019. Under the simultaneous use plan, titles are available without waitlists or holds. SELF-e Select on OverDrive includes titles from multiple genres such as YA, romance, thriller, mystery, science fiction and more.
To enroll in the pilot program, simply visit the Simultaneous Use page in your OverDrive Marketplace between now and August 31, select the SELF-e catalog, and complete your free purchase!

To learn more about SELF-e Select on OverDrive, sign up for the free webinar on August 22 at 2 PM ET that will feature participating librarians, indie authors and program managers to help educate you on how the program can be successful in your library and community.
Tags In
Browse blog and media articles