How Peninsula Library System is using the Instant Digital Card feature to bring commuters to the library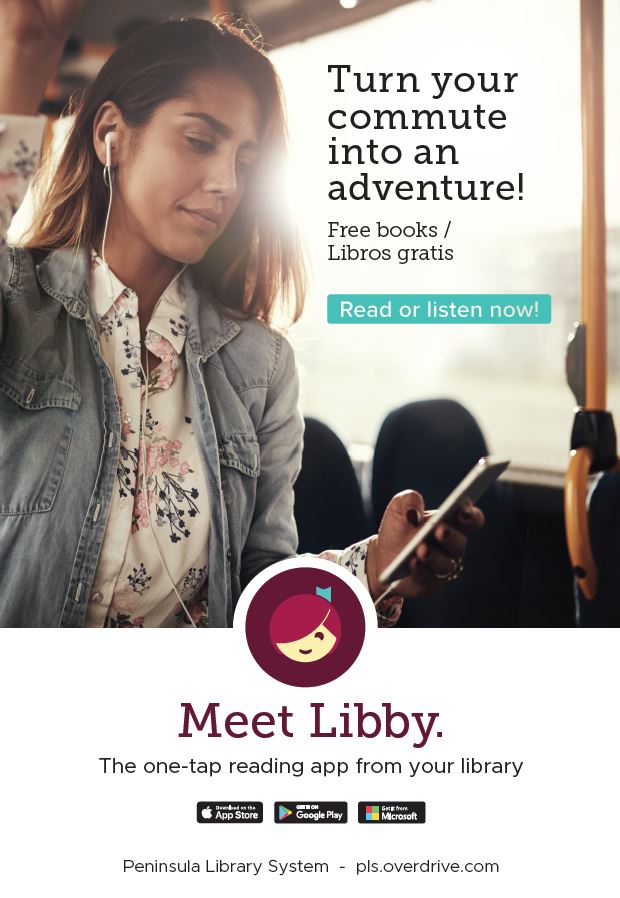 Recently, Peninsula Library System began looking for ways to promote their digital library services to extend their reach and usage. They began by signing up for OverDrive's Instant Digital Library Card feature and then looked for ways to best use it to locate users most likely to become permanent library users. What follows is a conversation with their Marketing Team about the implementation of this campaign. To create a similar campaign for your library in 2019, contact your OverDrive Account Manager today,
What is the marketing campaign you're planning on executing?
The Peninsula Library System's year-long Commuter Campaign focus is promoting the use of OverDrive via the Libby app. The primary goals of the campaign are to reach new library users and increase eBook and audiobook  usage by targeting commuters who live in San Mateo County specifically. As part of this campaign, the Peninsula Library System enabled OverDrive's "Instant Digital Card" function for a seamless user experience, ensuring new users can register for an OverDrive account and download ebooks or audiobooks right away, within one session using their mobile number.  Overall , this marketing campaign and new service enables us to connect with people in unexpected places, deliver services beyond our buildings, and raise awareness of all the resources that our libraries have to offer.
How did this idea come about? 
The Commuter Campaign was developed by the Peninsula Library System (PLS) Marketing Team that includes representatives from PLS libraries across San Mateo County. Having noticed that overall OverDrive ebook usage was increasing, but that new ebook users were not trying it out, the Marketing Team was tasked with marketing OverDrive, to garner new users. Our team decided to target commuters, as they are most likely to use this service on their way to and from work across the Bay Area. We've taken advantage of various high traffic advertising venues throughout the year so that potential users in San Mateo County are aware of the new service, including: bus and train ad cards, bus shelter posters, digital billboards, Peninsula Library System delivery truck wraps, and social media posts.
What was the process of creating the assets needed?
Representatives from our committee worked directly with the marketing team at OverDrive. They then created all the media files for the bus ads, shelter stop ads, digital billboards, and the bus wraps. Each file was unique but still fit the style and theme of the overall campaign, "Turn your commute into an adventure!"
How are you measuring success?
The Commuter Campaign's success will be measured by the number of "Instant Digital Card" registrations each month and the conversion rate to a library card.  Additionally, metrics for impressions are collected when possible for each ad placement. Some metrics were given to us by local partners such as Caltrain, SamTrans, and Clear Channel, who have helped us determine the campaign's reach. 
Do you anticipate doing more campaigns like this in the future?
The PLS Marketing Team will continue to market library services together as a consortium.  Depending on the outcome of the campaign, the Marketing Team may consider using the same marketing avenues used within the Commuter Campaign.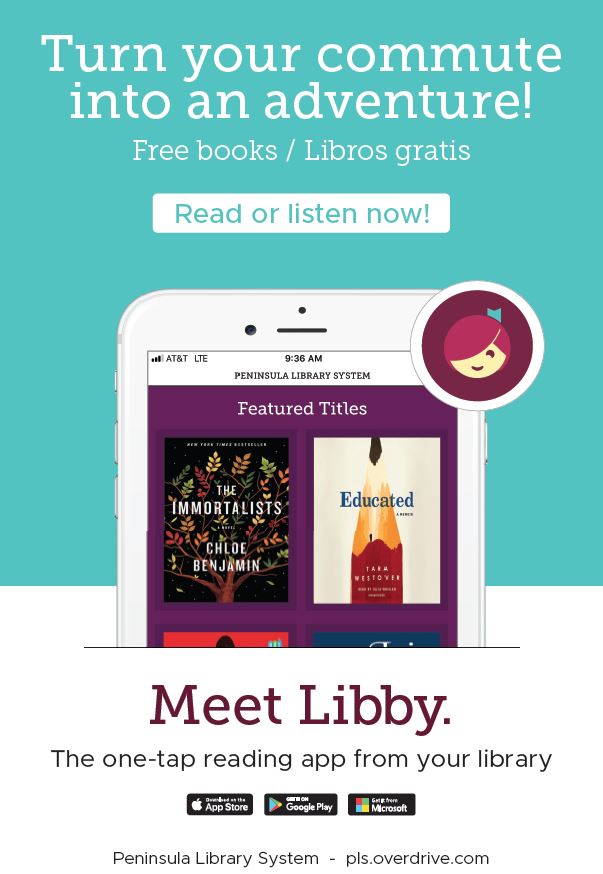 Browse blog and media articles