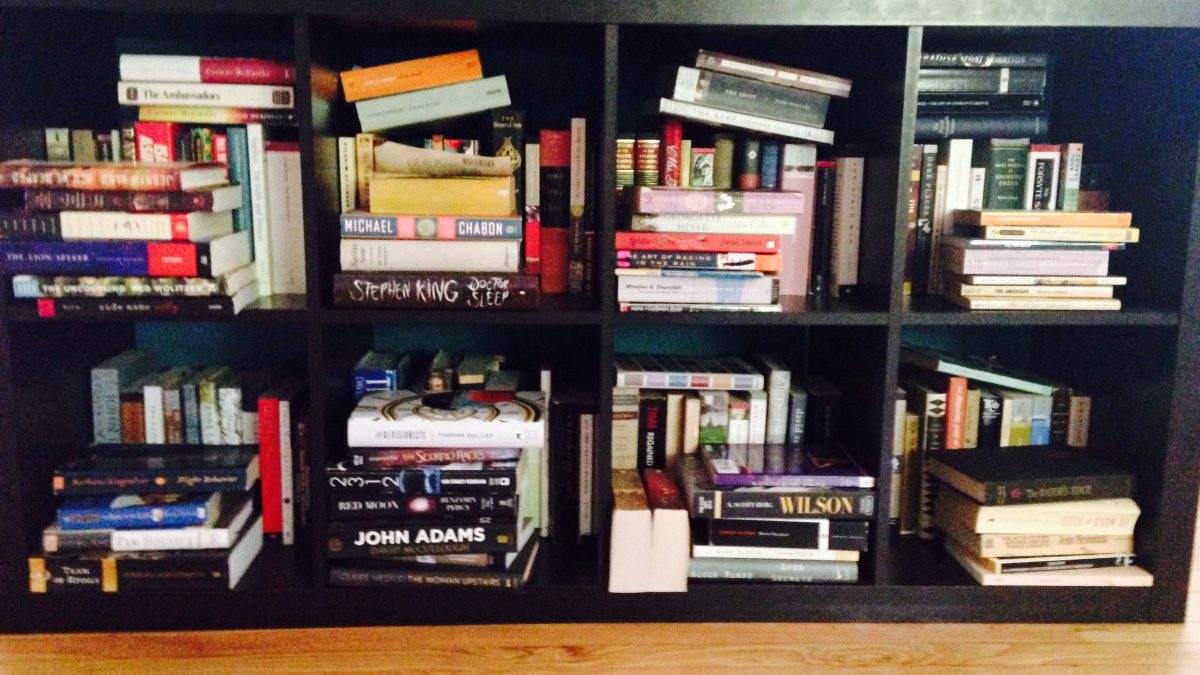 Mission accomplished: I reached my 2018 reading goal!
By: Tiffany Wincek, Account Manager.
Last December, I reflected on my 2017 reading failures. I'd only read 11 books that year and the former English teacher inside of me felt deep shame. I knew I could do better—I'd always been a regular reader, but I didn't even finish one book a month in 2017.
Pick a minimum
This year, I challenged myself to do better. Competition with others has never appealed to me (Hufflepuffs unite!), but competition against myself? That's something I can get into. I created a list of three books per month, one from each following category: a children's or YA book I'd somehow missed in my own schooling, a classic or pseudo-classic that I'd always been "meaning to read," and one semi-modern novel of my choice. I aimed for a minimum of 36 books.
Make a focused list
To date, I've read 66 books in 2018. This may pale in comparison to others at Team OverDrive, but I'm happy with the number and hoping to bring it up to 70 by year's end. Never did I think that creating a very focused list would be the key to my success, but it was exactly what I needed. To be honest, I strayed from the list quite often and didn't finish everything I'd set out to read; sometimes you have to be in the right mood or frame of mind to pick up certain books. Sometimes, your voracious reader friends suggest a title (or five) that sounds too good to put off reading. All of these were welcome additions, though, because I rediscovered my love for reading over the last 12 months.
Add genre variety
Variety kept me going. My list included everything from science fiction to magical realism to free verse. The titles I chose ranged from a few pages (Stephen King's The Jaunt) to audiobooks the length of a workweek (Justin Cronin's The Passage). I also read a good mix of print books, ebooks, and audiobooks. I like audiobooks while I'm getting ready in the morning and commuting to and from work. Ebooks are my favorite for traveling and reading on the weekends, and before bed, print books feel best in my hands.
I've set my 2019 reading goal at a lofty 100. Anyone else want to join me?
Check out the list below to see my 2018 favorites. And yes, believe it or not, I was reading all of these for the first time in my life. Please don't tell my former teaching colleagues!
Tuck Everlasting by Natalie Babbitt
Americanah by Chimamanda Ngozi Adichie
Madame Bovary by Gustave Flaubert
The Shining by Stephen King
The One-in-a-Million Boy by Monica Wood
The Phantom Tollbooth by Norton Juster
A Man Called Ove by Fredrik Backman
Long Way Down by Jason Reynolds
Daughter of Smoke and Bone by Laini Taylor
Lolita by Vladimir Nabakov
84, Charing Cross Road by Helene Hanff
Charlotte's Web by E. B. White
A Clockwork Orange by Anthony Burgess
One of Us is Lying by Karen McManus
Browse blog and media articles