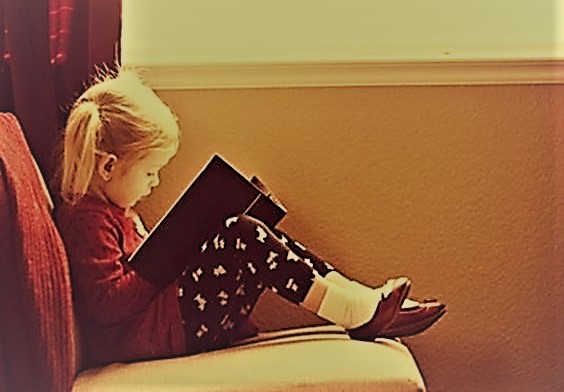 We love libraries
By: Christina Samek, Outreach Specialist.
In my first memory, my Dad is reading me a book.
We're sat on my big girl bed and my Dad is reading to me about a big red dog. I loved stories and I loved any minute I got to spend with my very tired, very busy Dad who was deep in the midst of starting a business. We got through my fairly stuffed bookshelf pretty quickly back then, and since I was NOT a book repeater (I've since changed my stance) my Dad had to tell me stories. This worked for a little while but eventually my Dad had to come up with Scorsese level narratives — we're talking back stories, motives, sometimes drawings. And as I mentioned, he was very, very tired.
So, my wonderful Dad (and Mom!) took me to the library. And as they say, the rest was history.
Libraries are more than books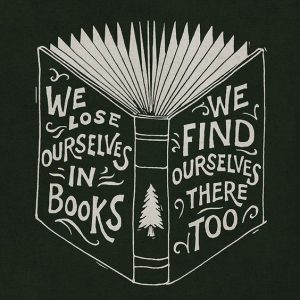 At OverDrive (as you've probably figured out), we love libraries. It has a lot to do with their contribution to reading but it's also because of what they represent. A library is a safe place to land. In it, you'll find quiet corners to gather your thoughts. You'll find a bridge to outside worlds, be it on their shelves or through their public access learning stations. You'll find people willing to help you find answers. You'll find people who might instinctively know you are a little girl who doesn't want princesses who fall in love with princes, but girls who fight with the knights. You might just find yourself.
When OverDrive entered the digital space years ago, it was on behalf of libraries. Steve Potash, a long-time library lover and advocate and our CEO, saw an opportunity to further their reach. It was never about encouraging readers away from the library but bringing more readers to it. Digital provides more pathways. It soothes tired eyes with larger print and night time mode. It alleviates the need to pick a handful of books because a device has plenty of room to spare. Dictionary support and dyslexic font eliminates stumbling over words and phrases.
It's about reading access for every kind of reader. It's knowing that a library is more than just books: it's a gateway to so much more.
School and library sharing with Sora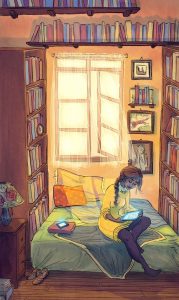 When we launched digital reading for K-12, it was determined that schools would have their own platform because schools have very different needs from libraries. We focused on reading as a learning tool. Early on, we supported metadata crucial to schools and personalized learning: lexile measurement, reading and interest levels and ATOS scores. The platform supported educators, offering options for title assignment and class sets.
Last year, the same thought went into Sora, the student reading app. OverDrive's development team took all of the great features offered to our school partners and channeled them into an easy-to-use app, with perks for students AND teachers. These perks include achievement badges to increase engagement and reading stats that track books read, reading time and more. One of our favorite perks — we went back to basics, back to the beginning, and added a gateway to the public library. On top of using Sora to explore their school's collection, students can browse, search, and borrow books from their public library to ensure they have immediate access to the content they need.
We love libraries. We love reading. Download the Sora app and share in the love, today.
Browse blog and media articles