Professional Book Nerds 2019 Reading Challenge recommendations
Earlier this year, we shared the news that our Professional Book Nerds podcast had launched their very own Professional Book Nerds 2019 Reading Challenge. The interest and response from librarians and readers alike was so great that they've dedicated an entire episode to a few of the reading challenges on the list to help people succeed throughout 2019. Reading challenges are a wonderful way to help you learn about new authors or genres you might not yet know you love. They provide excellent opportunities to open your eyes to the expansive literary world.
On a recent episode of the podcast, the nerds were joined by two OverDrive staff librarians to offer suggestions for a few of the challenges on the list. The book recommendations they provided fall under the following categories:
Books written by two or more authors
Books that have appeared on the ALA's Frequently Challenged Book List
An Audiobook of a memoir or autobiography read by the author
A retelling of a classic book, fairy tale, or play
You can listen to the podcast embedded above or subscribe in iTunes, Spotify, or anywhere else you listen to podcasts. You can also find the complete list of titles mentioned to share with your readers here.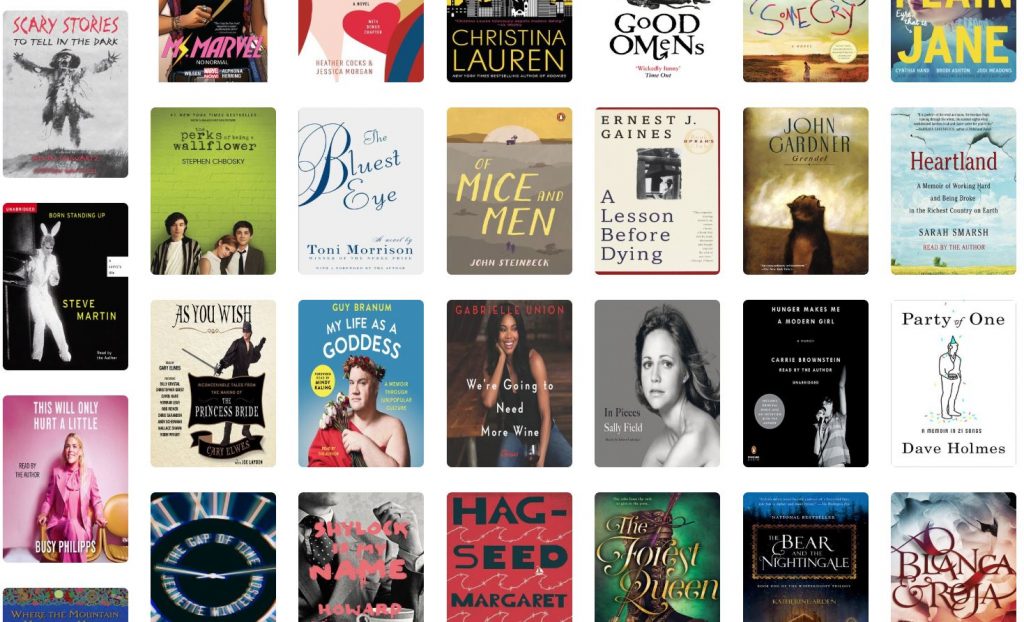 About the Professional Book Nerds 2019 Reading Challenge
Our nerds have created a list of 12 tasks that readers will need to complete throughout the calendar year including things like "Read a book published in the year you were born" and "Read a book written by two or more authors." Once completed, readers can fill out the below form and send it to the Professional Book Nerds either via email (professionalbooknerds@overdrive.com) or by sending a screenshot to them on Instagram or Twitter (@ProBookNerds) for a chance to win a free device from OverDrive. Readers cannot use the same book for more than one task.
This list of tasks is designed to help readers expand the types of books they would normally read and help them discover new genres and themes they may not realize they enjoy yet. Be sure to subscribe the the podcast as they'll be sure to share recommendations for each task throughout the year and join the conversation by using the hashtag #PBNRead2019 to show your progress and what you're currently reading.
You can download and fill out the Professional Book Nerds 2019 Reading Challenge below.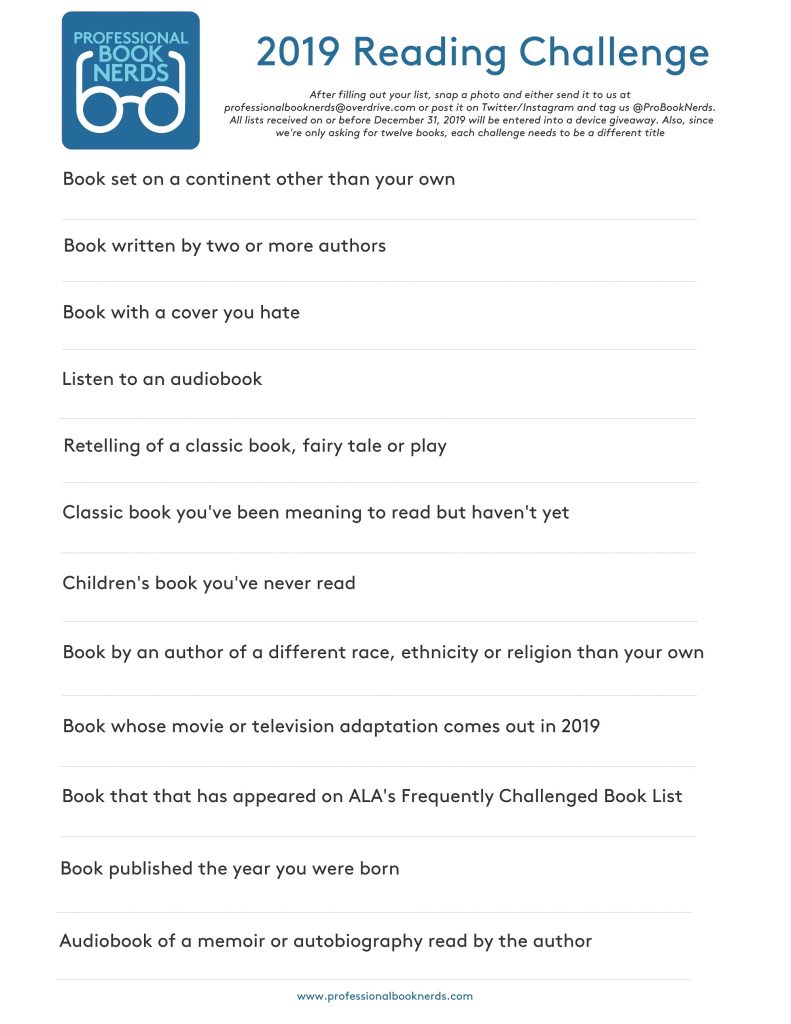 Browse blog and media articles