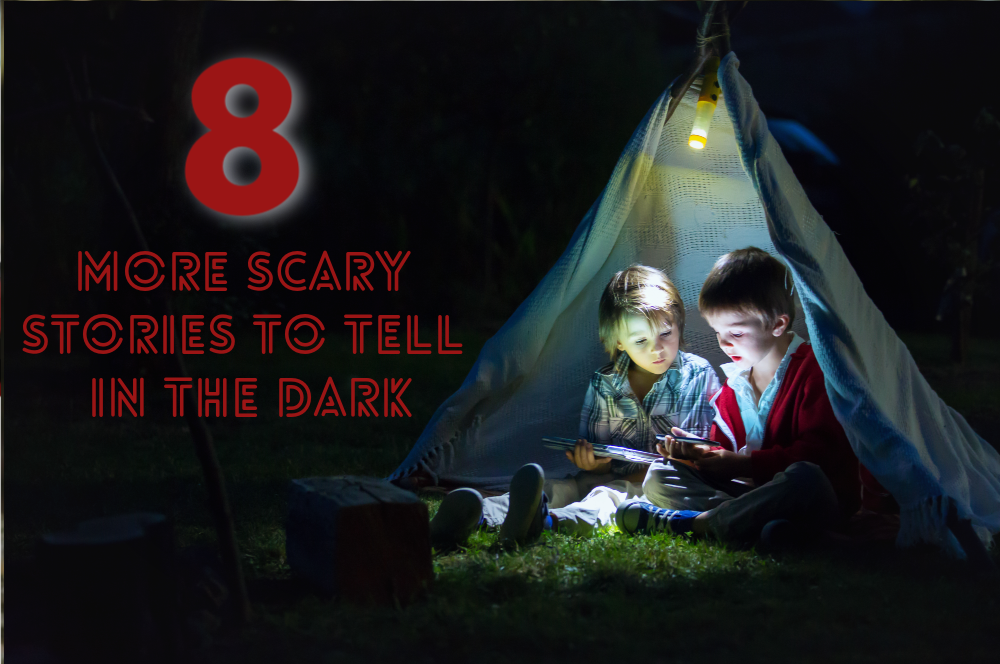 8 more scary stories to tell in the dark
I've always been a big fan of being scared. It started with a childhood love of R.L. Stine, which graduated to a fascination with the classic Scary Stories to Tell in the Dark series by Alvin Schwartz and brilliantly illustrated by Stephen Gammell. Today, I'll read horror across any age group, relentlessly watch classic scary movies and subject myself to haunted houses as often as possible.
I'm not alone in this joy of terror and, in fact, Scary Stories is coming to the big screen this weekend to haunt a new generation. I'll be first in line to see the film adaptation, and I know that after Harold and the gang terrify me, I'll want to keep the creepy vibes going.
Thankfully, we've created a full list of books perfect for everyone obsessed with Scary Stories to Tell in the Dark. Grab a flashlight and a blanket to hide under. It's about to get spooky.
His Hideous Heart edited by Dahlia Adler – Edgar Allan Poe is one of the most celebrated horror writers of all time. His work has been studied and enjoyed for decades by readers old and young. Edited by Dahlia Adler, 13 of YA's most well-known authors are re-imagine his works in this epic anthology.
Slasher Girls & Monster Boys edited by April Genevieve Tucholke – One of the defining aspects of Scary Stories is the relentlessness and pace it hits readers with. The stories come quickly and frequently, barely giving you time to catch your breath. April has brought together a list of powerhouse authors to do the exact same in this haunting collection.
The Lottery, and Other Stories by Shirley Jackson – 25 powerful short stories by one of the queens of horror, including The Lottery, which may just be the most terrifying story ever told.
Nightbooks by J. A. White – Hiding under a blanket and reading Scary Stories while pretending to sleep was a time-honored childhood tradition. But what if you had to make up those stories by yourself in order to survive?
Thornhill by Pam Smy – Scary Stories sticks with so many of us at least partially because of the genuinely flawless illustrations. This graphic novel is told through notes and tragically beautiful imagery as well. They will take your breath away much in the same way that Gammell's illustrations have for millions.
In the Shadow of Blackbirds by Cat Winters – Come for the story that blends apocalypse, a deadly disease, ghosts and seances. Stay for the extremely creepy archival early-twentieth-century photographs.
The Dead House by Dawn Kurtagich – Dawn has quietly become one of the defining voices of psychological horror. She uses unreliable narrators and circular stories to make you uncomfortable in the best way possible. All of her books are haunting, but The Dead House is the one that started it all and is unique beyond words.
More Scary Stories to Tell in the Dark by Alvin Schwartz – Real fans will know that the collection by Alvin Schwartz is actually three separate books. In case you're just learning, well, don't say we didn't warn you.
Sleep tight.
Browse blog and media articles