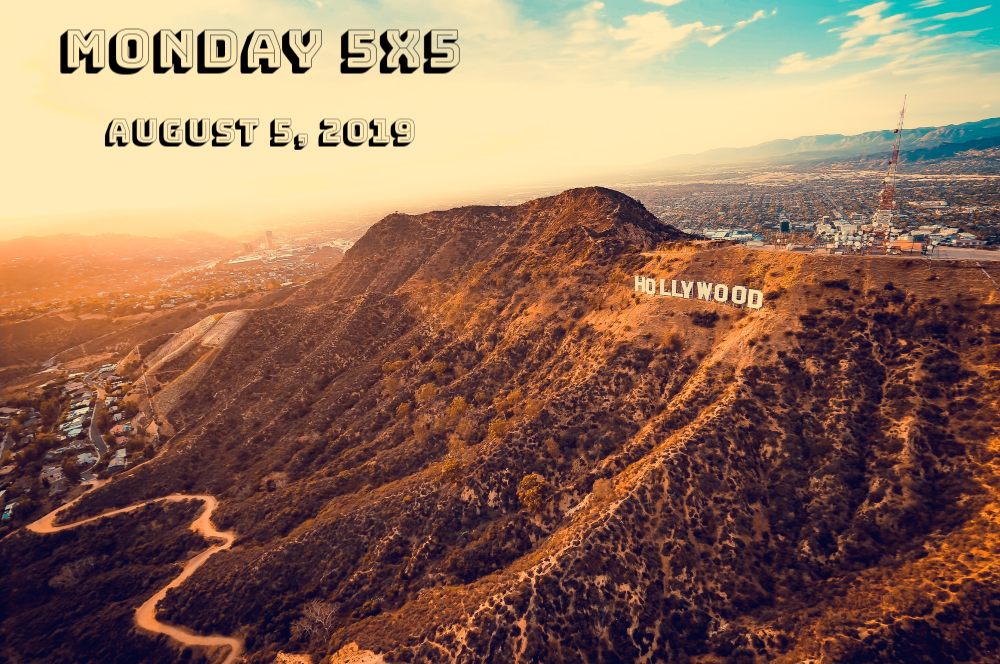 Monday 5×5 for August 5, 2019
The Ringer thinks they know why we keep coming back to the Manson family
Has true crime ever been as popular as it is now? And when it comes to true crime, is there anyone with the lasting infamous legacy of the Manson family? Helter Skelter was at the forefront of the modern true crime genre and even now, decades later, we as a culture are still kind of obsessed with the whole thing. (Exhibit A: Quentin Tarantino's Once Upon a Time …. in Hollywood)
The AV Club on R.L. Stine's emergence as author of YA teen slasher
Most readers think of R. L. Stine in relation to his popular Goosebumps series. And while Goosebumps will forever have a special place in my horror-loving heart, I soon graduated to his Fear Street series. (And, after that, quickly upgraded to Stephen King.) For more R.L. Stine goodness, check out this interview with him from Perspectives on Reading.
Book Riot and 30 bookish things you should do before turning 30
#10 Think to yourself: "having a library card is so great, it's like shopping for books, but free!" then get 10 books out of the library and retun them all unread.
I'm feeling personally attacked with that one.
From CNN, a rare first edition of Harry Potter sold for £28,500
The first print run of Harry Potter is noted for its two typos. Let it be known: prior to printing, a book can be read over and over again by multiple sets of eyes and things still get missed (ask me how I know). And sometimes those things that get missed can mean quite the payout for those that hold a copy of the book.
Tor has all the info you need on clown-only screenings of IT: Chapter Two
Browse blog and media articles