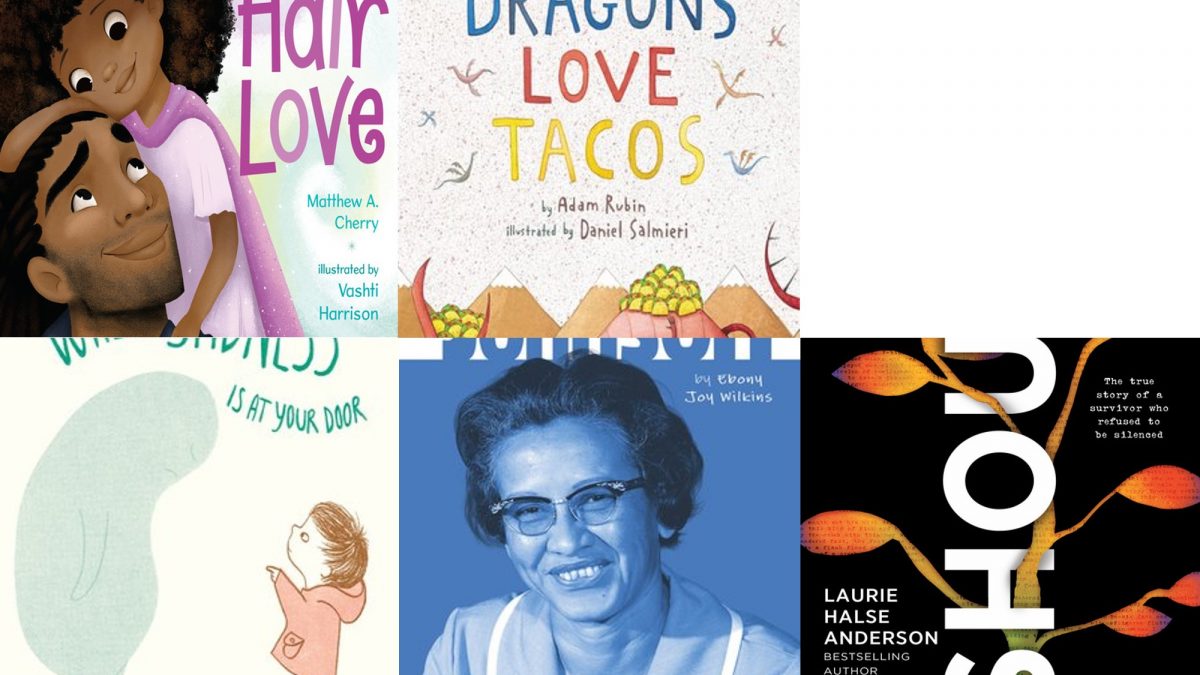 Best Books of 2019 (so far)
By: Hannah Monson, Content Specialist
Whoa! How is it already the end of September? I don't feel like I've fully gotten used to 2019, and now it's almost over. As we move into fall, it becomes prime book season (is there really a best and worst time for books? No. But I like to snuggle up in blankets with books, and summer is just too hot for that).
This has been a banner year for new releases. As I started making a list, I had some titles in mind, then, all of the sudden, it was 150 titles long and my TBR list was much fuller. Here are 10 of my favorite titles from 2019 (so far) for juvenile, middle grade and young adult readers. Be sure to check out the full list here.
Juvenile Picks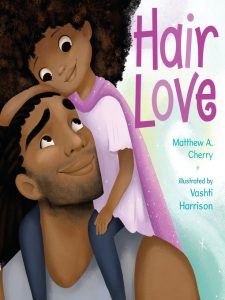 Hair Love is so important, but it's also adorable. It depicts a young black girl, Zuri, who loves her hair. She sees it as an extension of herself and a way to express her personality. However, doesn't know how to do it on her own, so she consults the tablet — something many of our trying-to-be-independent youngsters can relate to. For a very special day, Zuri and her dad review tutorials to create an equally special hairdo. This book is modern, relatable and emphasizes the father-daughter relationship.
Every time I meet a little kid who's shy, I ask them for a high five. Kids love high fives. They get competitive — who can give the best, hardest, loudest high five? That's the exact energy that the creators of Dragons Love Tacos captured in this story about the 75th Annual High Five Tournament. Parents, prepare your palms for tons of tiny high fives.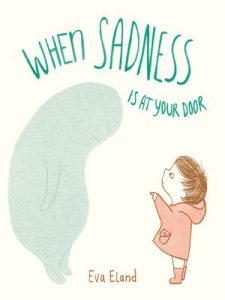 Dealing with unexpected or unexplained sadness is difficult for people of all ages, but for children, it's particularly confusing and scary. This picture book, When Sadness is at Your Door, helps give sadness a shape and a name, allowing kids to identify sadness without teaching them that it's something bad or shameful, but something to care for.
Middle Grade Picks
So, when I said 10 books, I was cheating because this is actually a new series. They're all great, so I couldn't choose just one. These biographies for middle grade readers have hand-drawn illustrations, photos and historical stories told in compelling ways. For your fans of Hamilton, there's a biography of Alexander Hamilton. For fans of Hidden Figures, check out DK Life Stories Katherine Johnson. There are eight titles out now with two more to be released on Oct. 1.
I always loved The Boxcar Children — there's something compelling about running away and siblings raising each other. While this story, The Bridge Home, is about the darkness of poverty, homelessness and abusive family, it also explores the beauty of found family and sibling bounds. Both blistering and beautiful, a story about runaways that could easily slip into despair focuses more on hope.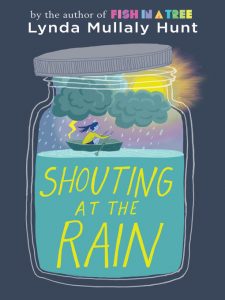 Who hasn't shouted at the rain when everything feels wrong? Delsie loves tracking the weather, but she feels stuck inside a monsoon, longing for a "regular family." Delsie's mother abandoned her when she was young, so she's always lived with her Grammy, but now she's longing for something more or different. The summer on Cape Cod reveals new friends who understand her pain as they look for belonging together.
Young Adult Picks
Fans of Nic Stone and Angie Thomas will love Let Me Hear a Rhyme. Like his idol Notorious B.I.G., Steph is an aspiring rapper from Brooklyn who is shot and killed. Unwilling to let his dream or his music die, Steph's friends try to get him a record deal posthumously. When Steph's music takes off, his friends continue the charade of managing his career and learn to grieve their loss.
Who hasn't wanted a do-over of high school? That's what happens when Jack King meets and falls for Kate in Opposite of Always, who he soon learns suffers from sickle-cell anemia. After she is hospitalized during the prom and dies, Jack falls down the stairs, awaking at the party where he met Kate. Jack now lives with cyclical reboots as he tries to save Kate and learns to balance his life.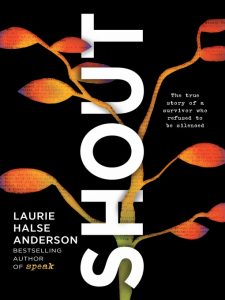 Laurie Halse Anderson is the queen of tackling tough topics for teens. She unflinchingly portrays sexual assault, eating disorders and self-harm in her novels, which are largely based on her own experience. SHOUT is Anderson's free verse memoir that traces her life from her father's PTSD through her own assault, her recovery and her family roots.
Anyone who knows me knows that when I'm sad or overwhelmed, I bake. Emoni, in With the Fire on High, takes the same approach — in the kitchen she can let it all go. Emoni dreams of being a chef after high school but with a 2-year old daughter and a grandmother to consider, this is a dream that seems impossible. Emoni's inner monologue reveals all aspects of her identity — an Afro-Puerto Rican, a teen, a single-mother, a cook — and allows the reader to connect with her.
Tags In
Browse blog and media articles