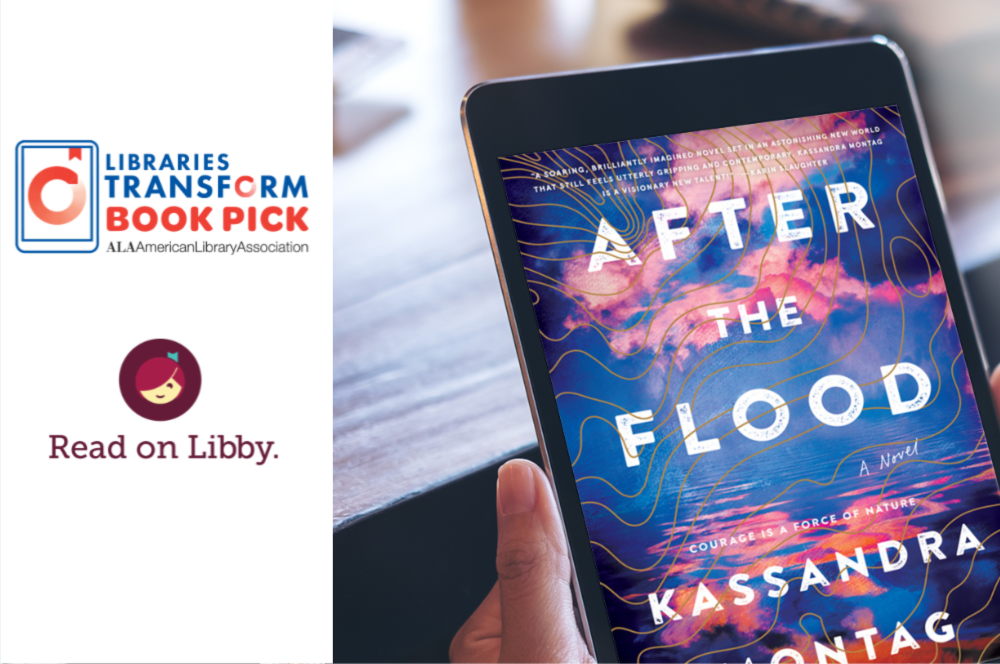 Join us for the Libraries Transform Book Pick
OverDrive, in collaboration with the American Library Association, brings you the Libraries Transform Book Pick! The program is designed to bring readers together in the community and across the country with the same ebook. The first Libraries Transform Book Pick is After the Flood by Kassandra Montag. A compulsively readable novel of dark despair and soaring hope, After the Flood is a magnificent, action-packed, and sometimes frightening odyssey laced with wonder — an affecting and wholly original saga both redemptive and astonishing.
From now until Oct. 21, readers at participating libraries in the United States (and several in Canada) can check out the ebook of After the Flood without waistlist or holds. After finishing the book, they are encouraged to join the conversation by using the hashtag #LTBookPick.

Get your readers excited about the Libraries Transform Book Pick
The ALA has put together a collection of marketing materials to help get the word out at your library. The marketing kit includes posters, social media graphics, discussion guide and more.
Browse blog and media articles