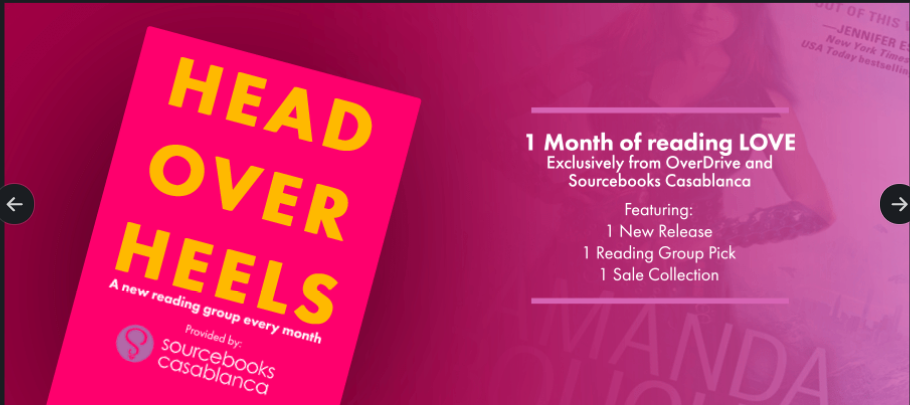 Announcing the Head Over Heels Romance Reading Group
By: Adam Sockel, Integrated Marketing Specialist
Summer will soon be arriving and, eventually, the temperature will start to rise. You don't need to wait that long to turn up the heat on your reading though, as we're excited to announce the brand new Head Over Heels Romance Reading Group.
This exclusive Sourcebooks and OverDrive partnership program features one romance title per month from the Sourcebooks Casablanca catalog. Libraries will find each month's featured title, and additional supported content, available discounted offers as well as simultaneous use options to enable as many readers possible to enjoy the books.
Each month, OverDrive, Sourcebooks, and the authors will promote the Head Over Heels Romance Reading Group on social media and through various giveaways. The authors will be featured in monthly videos performing reading selections and answering our Professional Book Nerds "Nerd Nine" questions.
Every author will also be featured in a monthly online conversation where readers can chat in their questions and hear from the authors themselves. This program will feature everything from hot new debuts to established writers with well known and extensive back lists. Expect rom coms, beach reads, romantic mysteries, and so much.
Join us all summer long and beyond for this exciting new program. It's sure to be a hit with your current romance readers and is sure to bring countless new members of your community into the fold.
Browse blog and media articles