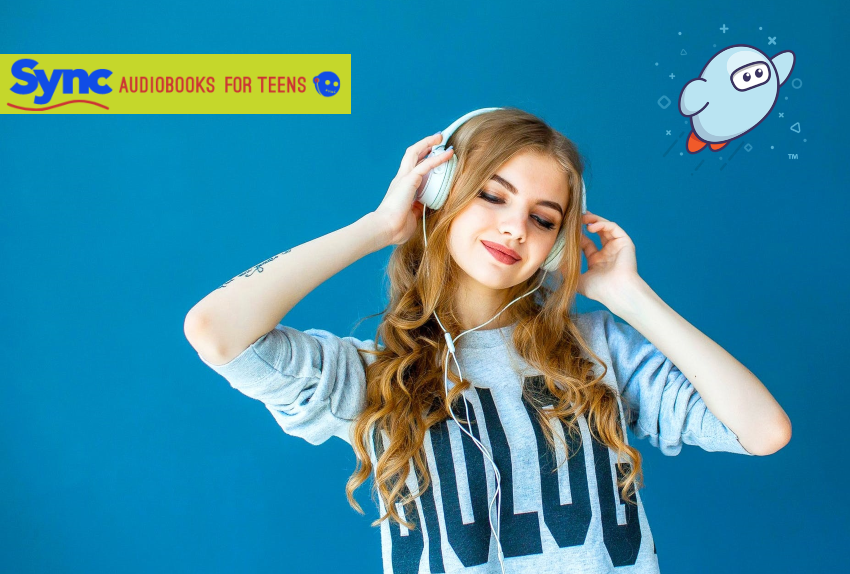 SYNC Audiobooks for Teens returns for 2020, offering no-cost access in Sora
SYNC IS BACK FOR 2021! LEARN MORE HERE
---
Gather round, audiobook enthusiasts – it's that time of year again! SYNC Audiobooks for Teens, sponsored by AudioFile Magazine and powered by OverDrive's Sora student reading app, returns this Thursday, April 30. Now in its 11th year of providing free audiobooks to young adult readers, SYNC is a great solution for educators seeking new resources to help their students press pause on the summer reading slide while they're at home.
Targeted at teens aged 13 and older, SYNC provides two thematically paired audiobooks for check out each week, at no cost, to every registered listener, for 13 weeks – giving users access to a grand total of 26 free audiobooks throughout the course of the program!

---
Accessing SYNC Audiobooks for Teens in Sora
Starting this year, SYNC registrants will be able to listen to each weekly audiobook pair by borrowing them in Sora. Not sure how that works? Check out some of the instructions and resources below to get started.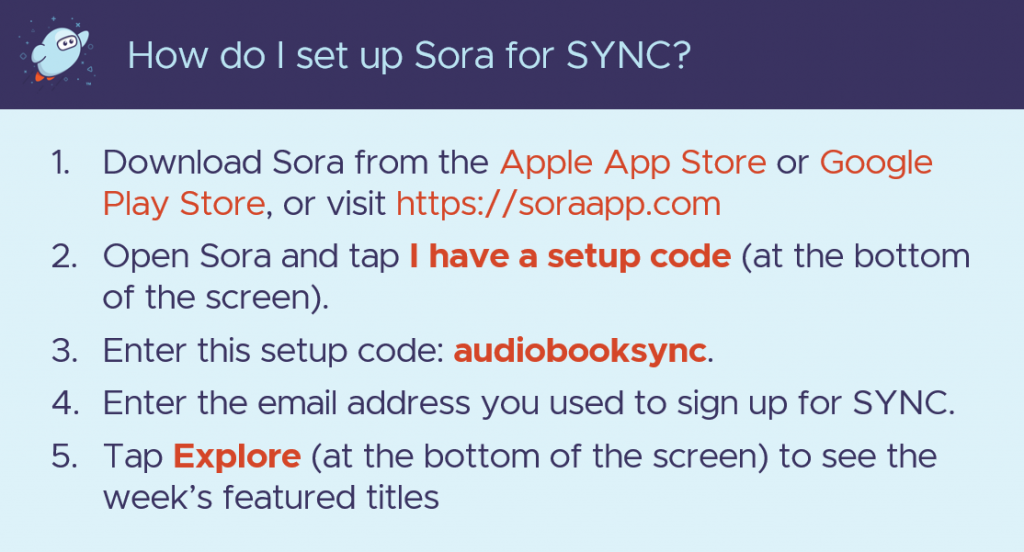 Download Sora from the Apple App Store
Download Sora from the Google Play Store
---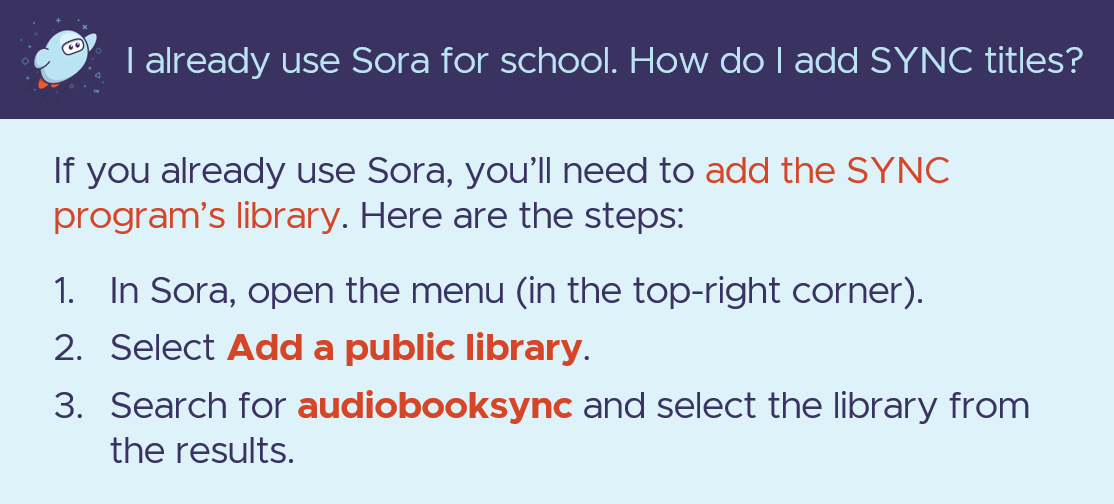 For more recommendations and frequently asked questions related to accessing SYNC in Sora, follow this link.
---
Listen and learn about SYNC with our on-demand webcast
For another easy way to find out more about the titles selected for this year's edition of SYNC and discover tips for using Sora, you can check out our on-demand webcast AudioFile & OverDrive present SYNC Audiobooks for Teens 2020, which features a discussion with Michelle Cobb (AudioFile), Francisca Goldsmith (AudioFile) and Sydney Kalnay (OverDrive).
Watch the webcast below.
---
SYNC Audiobooks for Teens 2020 title list
Interested in a comprehensive look at which audiobooks will be available through SYNC this year? Check out the full title list for 2020 here. With 26 titles narrated by a top-notch cast of diverse readers, there's truly something to appeal to every teen reader.
Below is a preview of what's on tap for Week 1.
And once the titles have been added to your shelf in Sora, you can listen to them again and again, for as long as you want – just make sure you don't return them!
Tags In
Browse blog and media articles