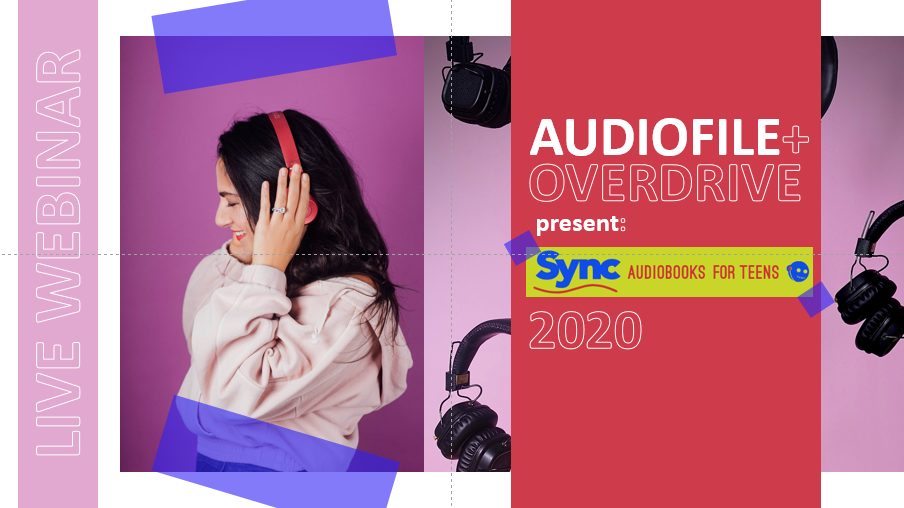 Live webinar alert: AudioFile & OverDrive present SYNC Audiobooks for Teens 2020
Last updated 04/15/20 @ 9:24 am
Searching for more remote reading options for your students? Try some free audiobooks with the 2020 edition of SYNC Audiobooks for Teens, now in its 11th year!
Sponsored by AudioFile Magazine and accessible through the Sora student reading app starting in 2020, SYNC is a summer audiobook program targeted at teens 13 and older. The program provides two thematically paired audiobooks for check out each week, at no cost, to every registered listener. This year, SYNC begins on April 30 and will run for 13 weeks, offering a total of 26 titles. To participate, be sure to sign up on the SYNC website.
At 1:00 p.m. ET April 14, join a live discussion with Michelle Cobb (AudioFile), Francisca Goldsmith (AudioFile) and Sydney Kalnay (OverDrive) to learn more about SYNC and the program transition to Sora.
Update: An on-demand version of the webinar is now available on the Resource Center.
Tags In
Browse blog and media articles