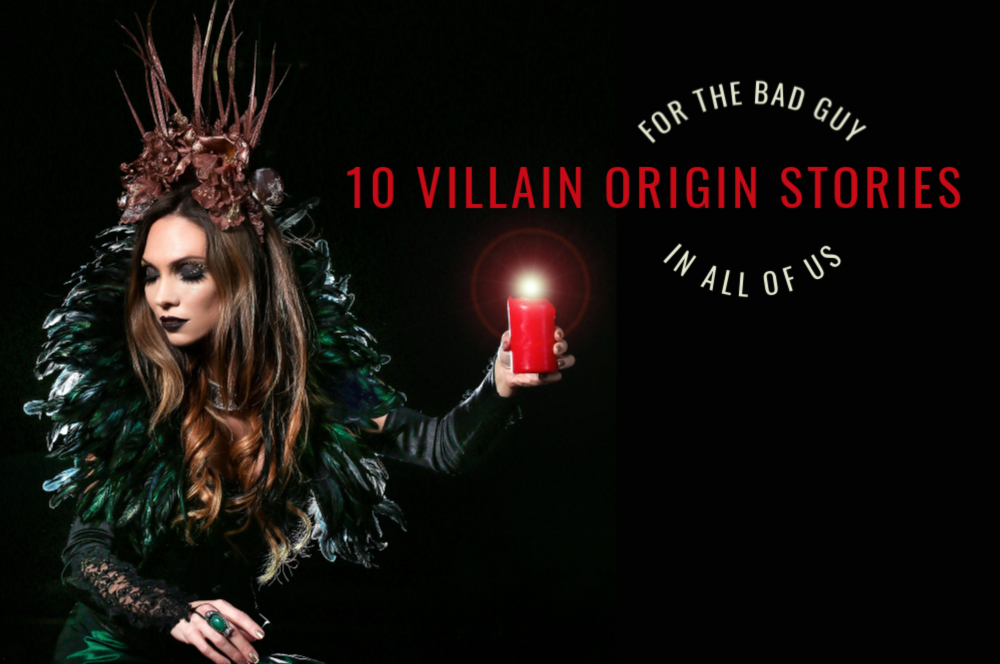 10 villain origin stories for the bad guy in all of us
Over ten years ago, author Suzanne Collins introduced us to Katniss Everdeen in her bestselling Hunger Games series. Now, readers across the globe are returning to Panem with the latest book, The Ballad of Songbirds and Snakes. But, as anyone from one of the 12 Districts knows, there is always a twist. In this case, The Ballad of Songbirds and Snakes is a prequel and features one of Panem's most iconic characters. Long before he was President Snow, eighteen-year-old Cornelius was striving for glory as a mentor in the Games. In The Ballad of Songbirds and Snakes, readers learn more about how he came to be the most feared man in all of Panem.
I have always loved villains in my books and movies (I read once that most villains are written as INTJs, which is also my Meyers-Briggs personality type, so that might explain a lot of it). Prequels and origin stories like The Ballad of Songbirds and Snakes are a fun way to visit a familiar world and story, but they also challenge our preconceived notions of a character.
While you are waiting for your copy of The Ballad of Songbirds and Snakes to become available on Libby, here are ten more books that ask readers to question everything they think they know about so-called evil characters:
Phasma by Delilah S. Dawson
Captain Phasma is one of my favorite characters in the Star Wars universe. But despite her reputation as a standout officer, and that standout chrome uniform, very little is known about her. In this novel, New York Times bestselling author Dawson examines how Phasma became one of the most ruthless officers in the galaxy.
Circe by Madeline Miller
History remembers Circe as the goddess who held Odysseus hostage on her island, preventing him from returning home to his beloved Penelope. In her novel, Miller retells the tale of Circe, positioning her as a powerful woman in a world dominated by men.
And I Darken by Kiersten White
This is a gender-bent retelling of Vlad the Impaler. I don't think I need to say much else to sell this story.
Grendel by John Gardner
Grendel first appeared in Beowulf and has since become one of the most famous monsters in literary history. Gardner's retelling follows Grendel as he learns about humans and fights in the war at the center of the classic epic poem.
Wicked: The Life and Times of the Wicked Witch of the West by Gregory Maguire
If you are familiar with the smash-hit Broadway musical adaptation of Maguire's novel, I will warn you that the novel is very different. But, I happen to love both the book and the musical in very different ways. Set before the events of The Wonderful Wizard of Oz, Wicked introduces us to green-skinned Elphaba and the choices and circumstances that led her to become the Wicked Witch of the West.
Blackhearts by Nicole Castroman
In this inventive retelling, Castroman reimagines the origins of history's infamous pirate, Blackbeard, and explores how a son of a merchant becomes the most feared man on the high seas.
Poor Unfortunate Soul by Serena Valentino
Valentino has an entire series of books that retell classic Disney stories from the perspective of the villain. Poor Unfortunate Soul looks at Ursula, sea witch, and my personal favorite of all Disney villains.
Heartless by Melissa Meyer
Before Alice fell down the rabbit hole, Catherine was just a young girl who only wanted to fall in love. And she did — but not with the King of Hearts she was intended to marry. Risking everything, Catherine enters a secret courtship with Jest, the court joker. She's determined to make her own way in the world, but fate has other plans.
Because You Love to Hate Me, ed. by Amerie
Thirteen stories for the price of one! This incredible short story collection brings together thirteen critically acclaimed young adult authors to reimagine some of our favorite villains.
The True Story of the 3 Little Pigs by John Scieszka
Not an origin story exactly, but this was one of my favorite books as a child (I did tell you I have always loved the villains) and still continues to be. In this delightful picture book, Scieszka asks readers to consider whether there might be another side to a favorite fairy tale.
Tags In
Browse blog and media articles