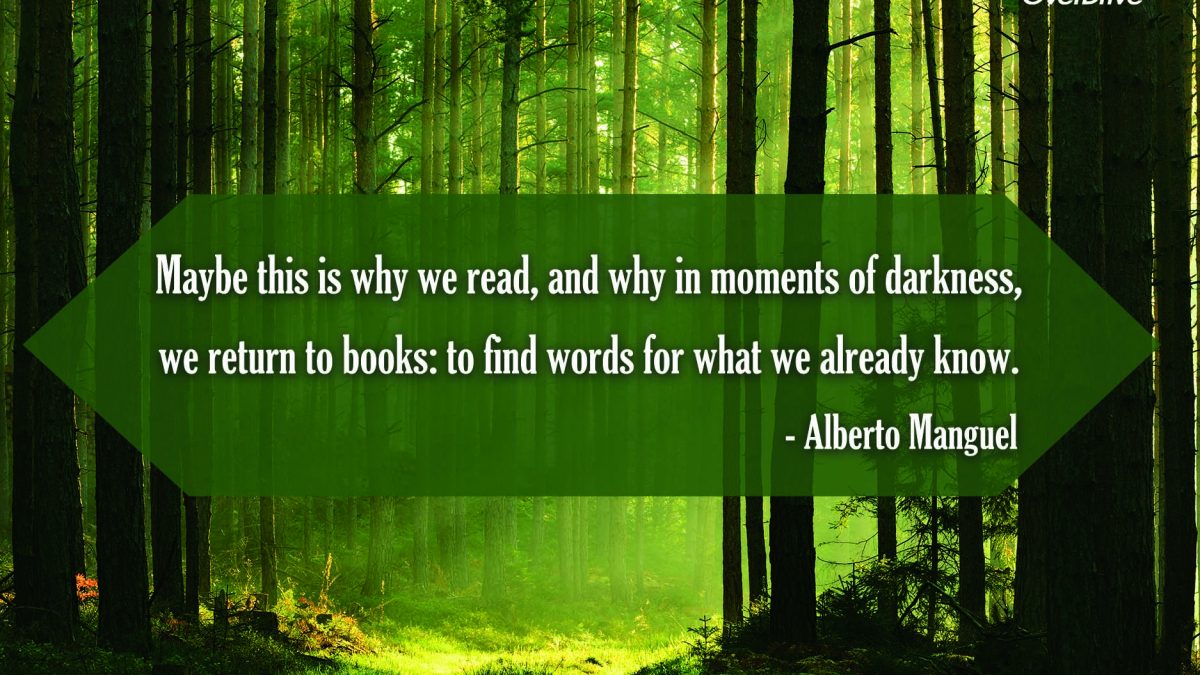 FALL in love with these NEW resources!
By: Christina Samek, Outreach Specialist
I am loathe to admit it, but I am definitely one of those "all the fall things" kind of people. I live in Ohio – specifically, Cleveland, Ohio – where winter season is truly brutal. I know fall means winter is around the corner, so maybe that's why I really go all out on the pumpkin, the ghoulish and gruesome decorations, the apple recipes…because I've got to celebrate while I can!
We're celebrating all things fall on the Resource Center. Don't miss out on these timely and engaging promotions we're sure you'll "fall" for.
Did someone say eBOOks?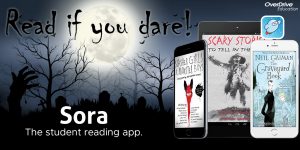 It is spooky season, after all! Encourage students to check out celebrated classics like Dracula and Frankenstein, or explore newer releases like The Graveyard Book, Scary Stories to Tell in the Dark and Slasher Girls & Monster Boys with these Read if You Dare graphics.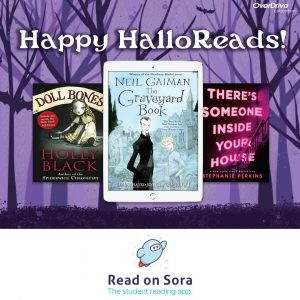 Looking for a more…"on the nose" Halloween graphic? Say no more! We also have a Happy HalloReads graphic that features some beloved horror titles, too.
Fall in love with reading!
It's the perfect time of year to cozy up with a good book and a hot mug of cocoa or cider. Our Love to Read postcard series leans into those cozy vibes. These postcards feature a variety of text and images, some with haunting and beautiful landscapes, others with wacky and comic illustrations.
Share these with a colleague, hang them up all over your workspace, post digitally to your social channels, pop them into student lockers or even mail them if you like! With 12 postcards in all, there's sure to be one that speaks to every kind of reader (on nonreader!) in your life.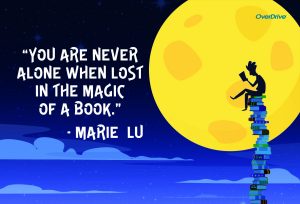 Other notable resources include a social graphic for the upcoming Big Library Read, Reverie by Ryan La Sala , running Nov. 2-16. Don't miss out on this title, one School Library Journal called "An outstanding debut…[that] will light readers' imaginations on fire."
You'll also find several teen-themed resources in honor of ALA's TeenTober — a month-long celebration of reading and teens! My personal favorite is the Adventure Begins Teen Bookmarks.
Planning Ahead?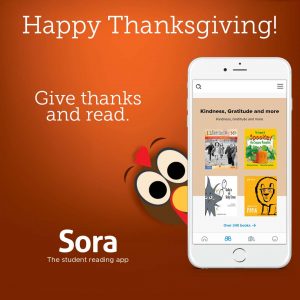 Looking to plan out your social posts for the weeks ahead? Be sure to check out the social tab where you'll find timely graphics for Election Day, Veterans Day, Picture Book Month and Thanksgiving.
Want to customize the materials you see on the Resource Center to fit your school's needs? Work with your OverDrive Account Manager or contact us for more information.
Wishing you a happy fall season!
---
About the Author:
Christina Samek is an Outreach Specialist at OverDrive. She develops resources that help K-12 educators grow engagement among their students, faculty and parents. Prior to coming to OverDrive, she worked in the magazine industry. She has a degree in journalism and English literature from Miami University (OH). She loves reading, writing, running, her adorable little boy, her husband, cherry turnovers and her dog, Willow.
Tags In
Browse blog and media articles