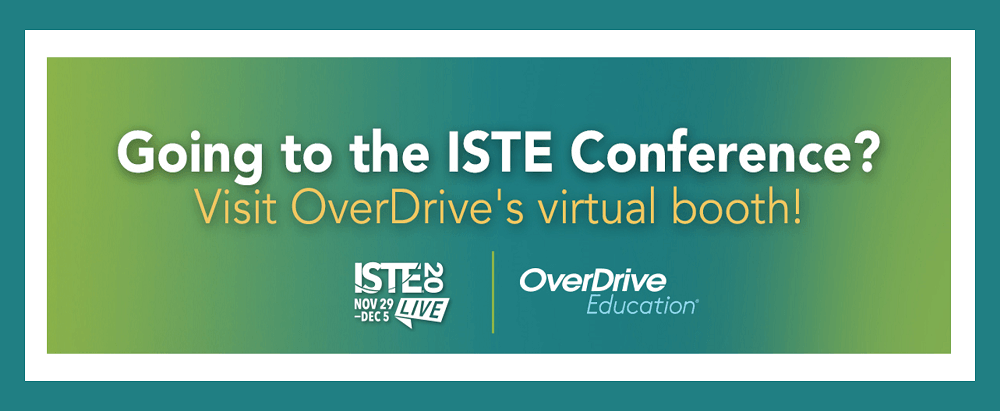 Join OverDrive Education at #ISTE20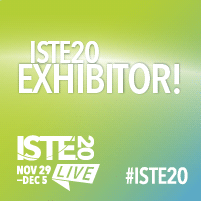 The 2020 edition of the ISTE Conference & Expo is here!
While the all-virtual edtech conference definitely looks a little different this year, OverDrive Education is still serving up the same great slate of programming to keep you in the loop on the latest and greatest ebook and audiobook trends for schools.
Attending the online expo? Be sure to visit OverDrive Education's virtual booth, where you can learn more about the Sora student reading app and discover how our partners are implementing digital books to engage their entire school community.
Check out the full schedule of partner presentations and in-booth Sora demos here. (Helpful hint: You can click on the presentation time for the option to add it to your calendar, or favorite it while you're in OverDrive's virtual booth to have it added to your conference schedule.)
Unable to make it to a presentation? No problem – following the conference, you'll be able to access each presenter's slide deck right from the presentation schedule.
We look forward to seeing you there!
#ISTE20 exhibit hours
Monday, Nov. 30
11:00am-3:00pm PST (2:00pm-6:00pm EST)
Tuesday, Dec. 1
11:00am-3:00pm PST (2:00pm-6:00pm EST)
Wednesday, Dec. 2
2:00pm-6:00pm PST (5:00pm-9:00pm EST)
Thursday, Dec. 3
11:00am-3:00pm PST (2:00pm-6:00pm EST)
Friday, Dec. 4
11:00am-2:00pm PST (2:00pm-5:00pm EST)
There's still time to register for a free Expo Hall Pass
If you weren't able to register for the full show, you can still check out OverDrive Education's virtual booth by signing up for a free pass to the virtual Expo Hall! You'll receive full access to the expo hall portion of the event platform – at no charge to you – for the entire event. Register here.

Browse blog and media articles