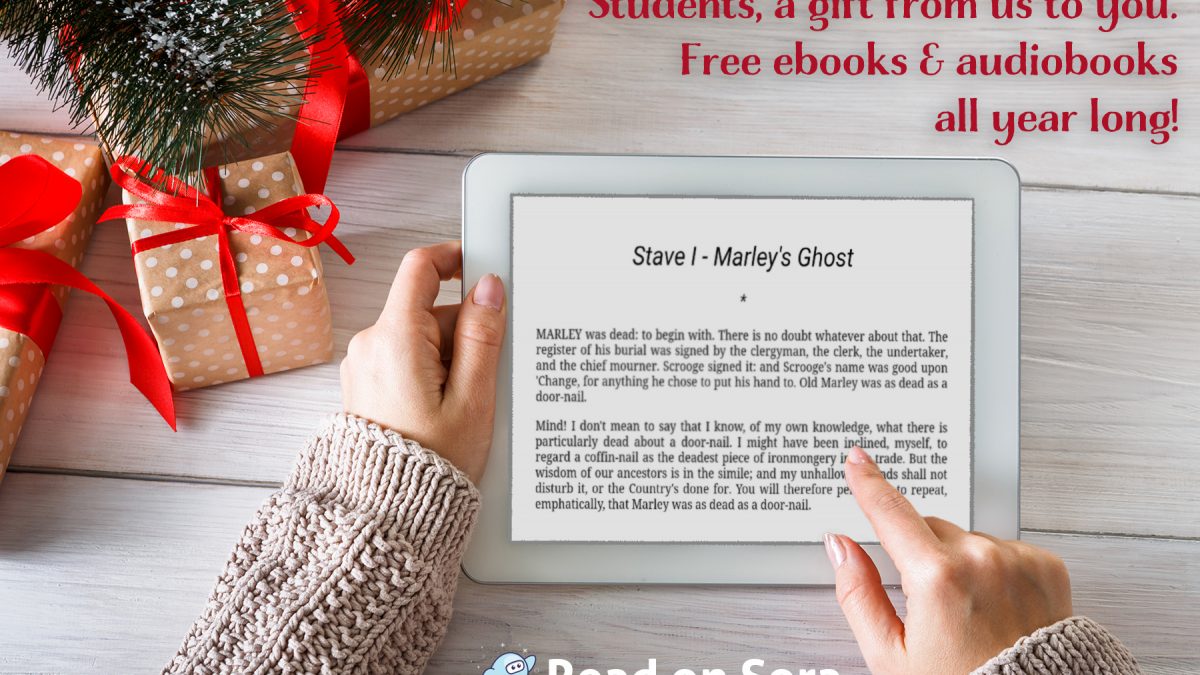 Holiday marketing—One of our favorite things!
By: Christina Samek, Outreach Specialist
Ebooks and audiobooks you might be missin'
They are in Sora, an app I must mention
Achievements and features, it's more than one thing
It's reading, it's magic, it's making me sing!
Promotions and resources for Facebook and Twitter
Jolly tidings for all, so no one is bitter
We've got cats, dogs, Santas that swing
All you would need for your market-ing!
Graphics for holidays all this December
There are a few you'd do well to remember
Post to Instagram, I hear that's the thing
Get some likes, maybe some commenting!
When the cold strikes
When the last bell rings
When you're feeling sad
Simply remember these holiday things
And I trust you won't feel so bad!
Ebooks and audiobooks you might be missin'
They are in Sora, an app you should mention…
---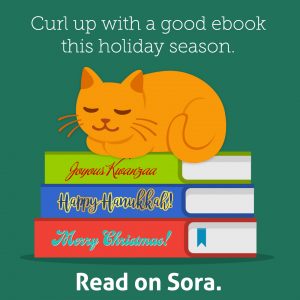 Promote the joys of reading this season by visiting the Resource Center. You'll find 15 seasonal holiday cards perfect for pass outs, mail outs or as sharable social graphics. You'll also find a winter-themed reading challenge and additional graphics to encourage reading all break long!
Happy Holidays and happy reading!
---
About the Author:
Christina Samek is an Outreach Specialist at OverDrive. She develops resources that help K-12 educators grow engagement among their students, faculty and parents. Prior to coming to OverDrive, she worked in the magazine industry. She has a degree in journalism and English literature from Miami University (OH). She loves reading, writing, running, her adorable little boy, her husband, cherry turnovers and her dog, Willow.
Tags In
Browse blog and media articles