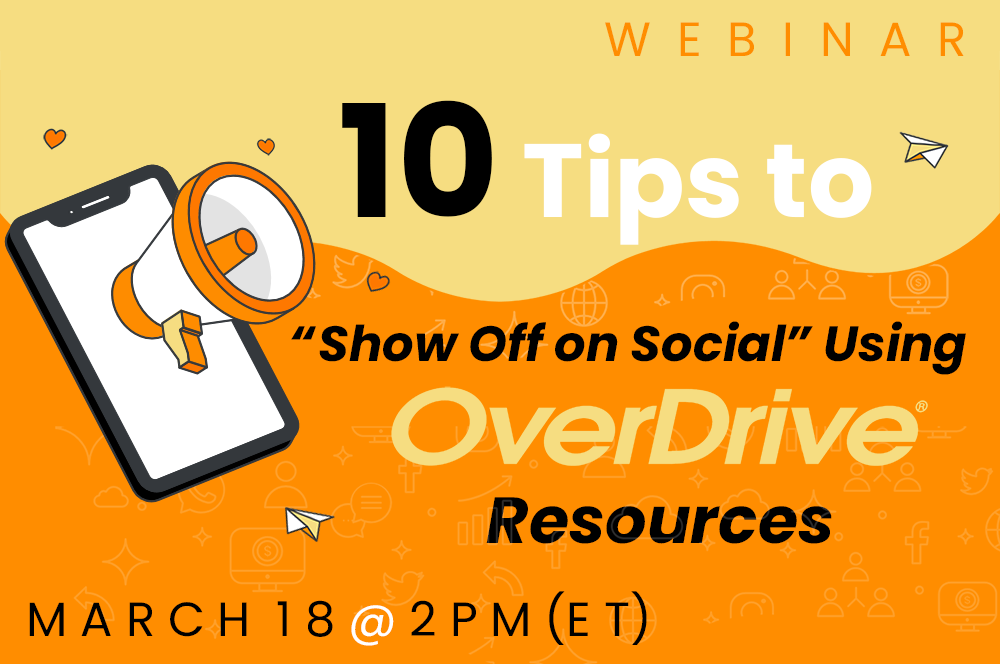 Upcoming webinar: Top 10 Tips for Showing Off on Social
By Annie Suhy, Outreach Services Specialist
Have you ever noticed people scrolling through their phones when they have a few seconds of downtime? Almost everyone has a social media account (or 4) that they check daily. Lucky for libraries, social media is a fast, free, and highly impactful way to instantly connect with users, promote services and programs, and allow patrons to see that the library remains very relevant in their world.
If you're a public library staff member involved in marketing or programming, you may be wondering… where can I find ideas for content to post? Is there a way to keep my posts both informative and fun? How do I reach more readers and get a conversation started? Or, how can I spend less time designing my own visuals in Word or Canva? We've got you.
Join Outreach Specialists Christina Samek and Annie Suhy on Thursday, March 18th at 2:00 PM (ET) as they share the top 10 tips for using social media to promote your digital collection to patrons and students.
In 45 minutes, we'll show how you can use social media to circulate your backlist, make posts more discoverable, inspire potential readers in the community, target messaging for different audiences, and more. And best of all, you'll have access to browse literally hundreds of ready-made graphics so you can start scheduling your posts right away. We'll also share plenty of real-world examples from libraries and schools, so you can see these ideas turned into action.
We hope to see you there!
Interested, but can't make it? Don't worry! A recording will be sent to all registrants after the live webinar. Register today!
Tags In
Browse blog and media articles