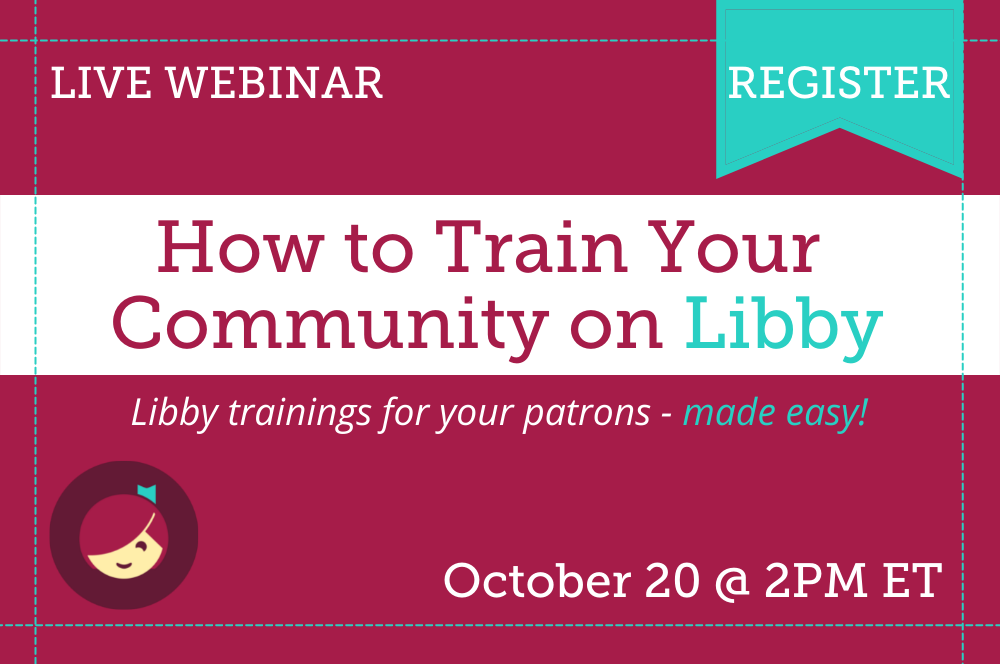 Introducing your patrons to Libby
By: Joe Skelley, Marketing & Events Specialist
As soon as the leaves change color, it's only a matter of time before pumpkins and bats transition to garland and elves. With the holiday season fast approaching, we can expect many patrons to unwrap new smartphones, tablets, and computers. We'll show you how to help put those new devices to good use on Oct. 20, at 2pm ET when you join us for How to Train Your Community on Libby. In this one-hour webinar, Marissa and I will share our secrets for hosting an impactful Getting Started with Libby session for your patrons. At the end of this session, you'll receive a complimentary training kit with everything you need to train your users.
Prior knowledge of Libby is recommended for this session (you can learn more about Libby here). This session is for library staff who'd like to host their own Libby trainings virtually or in-person. If you'd like to request Marissa and I train your patrons, please submit a request here.
About the author
Joe is a Marketing & Events Specialist, planning the Digital Bookmobile tour route and virtual events. When Joe isn't working, he's hanging out with his dog Roscoe, doing DIY projects, and listening to audiobooks.
Tags In
Browse blog and media articles