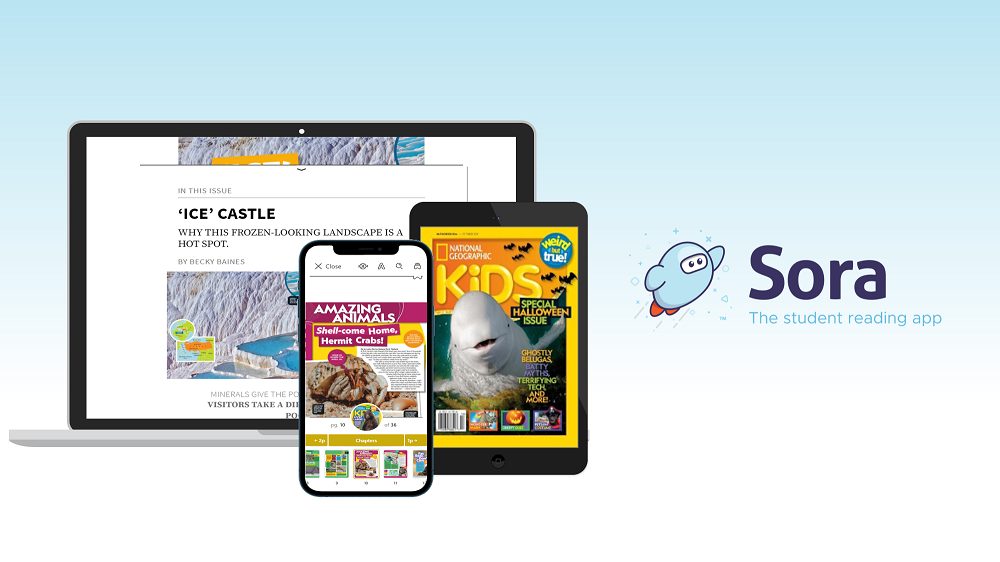 Now available: Magazines in Sora
Give your students more to read in the Sora app with digital magazines. Your students will love having access to dozens of entertaining and educational titles right alongside your school's existing ebook and audiobook collection – and you'll love the affordable price!
Why add digital magazines to your Sora collection?
The case for giving your students magazines in Sora is pretty simple:
Engaging content: Popular titles are available at an affordable price.
Convenient access: All titles are simultaneous use (meaning each issue can be accessed by an unlimited number of students at once) and most include back issues.
One platform: No matter what you're reading, you'll have the same outstanding user experience in Sora, with reflowable text eliminating the need for pinch zoom.
And more!
Schools with Sora across the globe can access magazines
Magazines in Sora are available worldwide. Check out a sample of some of the titles below.

Contact us today for a complete list of digital magazine titles available in your region!
Ordering magazines in Sora
Interested in adding magazines to your Sora collection? Check out this link to learn more about magazines and find out how to get access.
Questions? Please reach out to your Account Manager or schools@overdrive.com.
(And once you're set up with magazines, hop over to the Resource Center and download our Magazines marketing kit, so that you can start promoting to your students right away!)
Browse blog and media articles