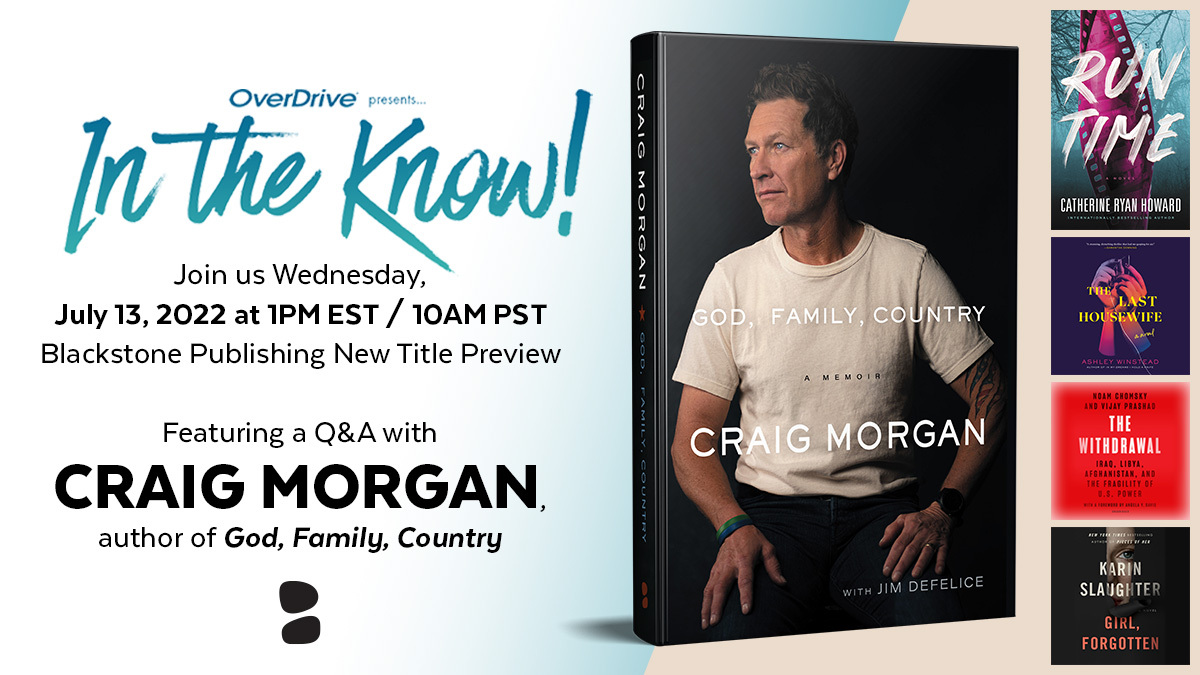 Be In the Know with Blackstone Publishing!
Join us on Wed., July 13 at 1pm EST for a special catalog presentation from Blackstone Publishing. Don't miss out on the opportunity to hear about Blackstone's summer and fall 2022 titles, including a special guest appearance by Craig Morgan, author of God, Family, Country.
Country music icon, army veteran, father, outdoorsman – Craig Morgan shares all aspects of his life in his memoir releasing in late September. Morgan will make an appearance in this month's In the Know presentation for a Q&A panel and to share more about his book.
Library partners who want a sneak peek can shop the featured title list in Marketplace.
This is a unique opportunity to hear directly from Blackstone about the upcoming titles they are most excited about. Don't miss your chance to be in the know. Register today!
Tags In
Browse blog and media articles