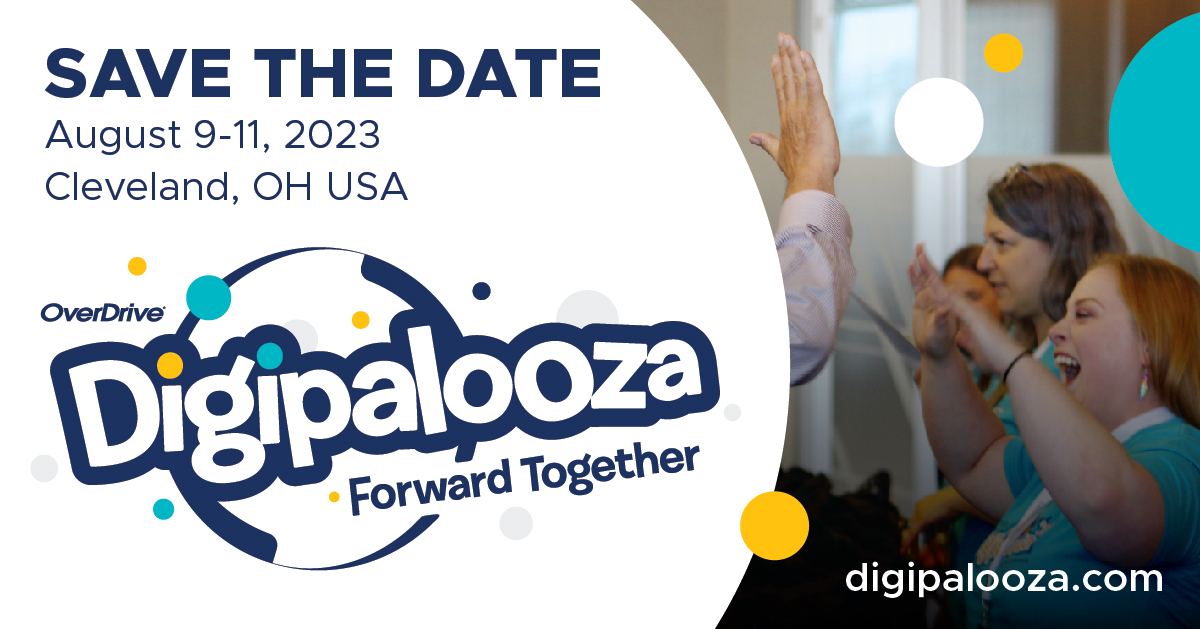 Bookmark the date for Digipalooza '23!
Since 2006, OverDrive has been bringing our partners together every two years for Digipalooza. Our unique blend of education, networking, and fun is an opportunity for librarians to connect with peers and discover the latest innovations OverDrive has to offer. Over the years we've taken Digipalooza on the road and hosted the program in a virtual environment. We are so excited to announce that Digipalooza '23 will once again be back in our hometown of Cleveland, Ohio!
From August 9 – August 11, 2023, you can learn the latest innovations in digital media, hear how other libraries are using digital to increase access in their communities, and take advantage of fun networking opportunities. Digipalooza '23 is for our public library, academic, and corporate partners.
We are looking forward to moving forward together and hope you'll join us. Registration will be available in August. Visit digipalooza.com for more information and make sure your email preferences are current so you can stay up-to-date on future news.
Browse blog and media articles