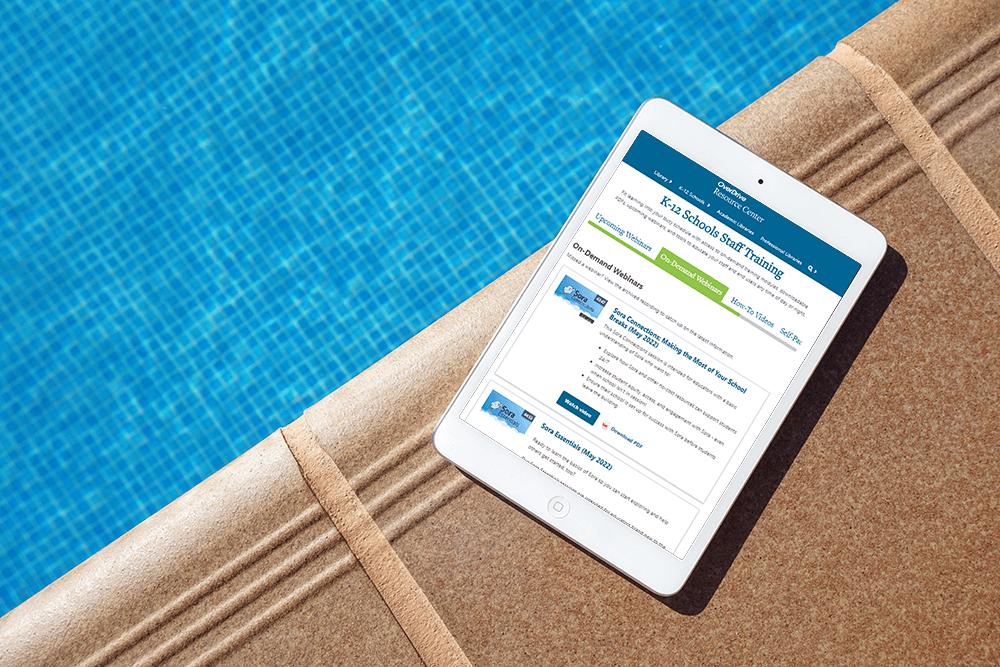 Learn from anywhere: 4 on-demand webinars for the on-the-go educator
By: Sydney Kalnay, Training Manager
As schools press pause for the summer for many folks in the northern hemisphere, the last thing on our minds is more learning. We're dreaming of long stretches of time spent decompressing, not ramping back up for the upcoming term. If you're as type-A as me, however, you might be looking for ways to stay on top of things so that when the next year rolls around, you aren't struggling to get back into the flow.
That's where on-demand webinars can help: a way to tackle learning in a timeframe that fits your schedule. Watch all at once or in smaller pieces. Pause, rewind, read captions, or skip to the best parts.
For anyone unfamiliar, every month we host somewhere between 2-5 live webinars where we discuss trending topics in education, technology, social-emotional learning, digital citizenship, and more. And what's more, we record and add them to our On-Demand Webinars page of the Resource Center for folks with conflicting schedules or those who live on the other side of the globe from OverDrive HQ.
Let's walk through the top on-demand sessions you won't want to miss.
Learn the basics of Sora so you can start exploring and help others get started, too. This is a great session for educators brand new to Sora who want to learn everything from logging in to customizing the experience to the top ways Sora support student learning.
This session is perfect for your on-the-go learning. Join us to explore ways Sora and other no-cost resources support students 24/7, while increasing student equity, access, and engagement – even when school isn't in session!
Hop into this lively discussion about our Spanish-language offerings in Marketplace and get inspired by our favorite tips for shopping, curating, and promoting your Spanish digital collection.
Get two free teen audiobooks all summer long! Join us to hear about the benefits of audiobooks, talk about this year's offerings, and access the titles with Sora, the student reading app.
Spend time learning on your own time and at your own pace – in your own space! – with OverDrive on-demand webinars.
Tags In
Browse blog and media articles