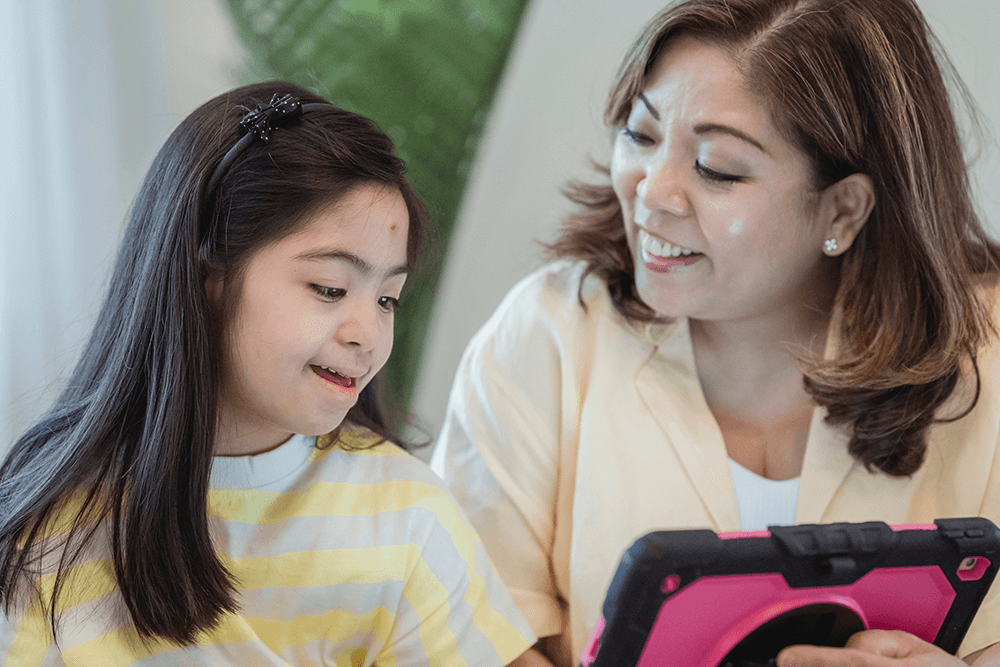 Spend the summer with Sora: Pro tips for parents
By: Gael Reyes, Product Support Specialist
Summertime is a busy season for parents. Juggling your everyday responsibilities with kids back home full-time can be a challenge, but we've got a few tips to help keep kids preoccupied and reading all summer long with the Sora app.
Offline reading
If you've got a family trip scheduled this summer, you can combat the time-old and inevitable "are we there yet?" with offline reading in Sora. Your child can read and listen to all their favorite titles while on-the-go by downloading them for offline use.
Before heading out for a trip, you can help make sure that their checkouts are downloaded and ready for the road with just a few steps.

Most books automatically download when your device is connected to the internet. If a book didn't download automatically, simply navigate to the Shelf, select Loans, tap the cloud icon and select Download.
When a green check appears next to the book, you'll know that it's downloaded and accessible without an internet connection.

Sora Pro Tip: Did you hit the road without downloading books? Downloading titles for offline use only takes a moment. You can find free WiFi around your community at cafes or public libraries.
---
Customize lending periods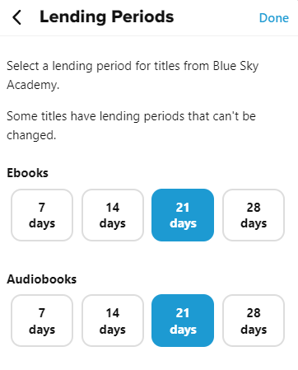 School may be out, but reading doesn't have to go on pause with Sora accessible year-round. Consider Sora when managing your kids' schedules and activities to help them get ahead of their reading goals.
Some schools offer different lending periods for borrowed titles, so early readers who are starting to tackle more challenging reads may be able to get more time with their book.
Check out your lending period customization options by opening the menu and navigating to All Settings. From there, you can select Lending Periods under "General."

Sora Pro Tip: You can set different lending periods for each format. If your child speeds through audiobooks but needs a few extra days with ebooks, they won't have to worry about losing their checkout before they're done.
---
Read-Along books
Take story time to the next level with read-along books in Sora. Read-alongs are ebooks with professionally narrated audio that plays along while you read. When played, read-alongs will highlight words as the narrator talks so that beginner readers can follow along!
Many read-along covers look just like a normal ebook, but you'll know you've found one if you see "Format: Read-along ebook" in the title details page.
With read-alongs, you can set up your child with a book and take care of chores while professional narrators take care of story time – or better yet, sit back and enjoy the story along with them.

Sora Pro Tip: You can find all of the read-alongs in a school's collection by searching for them. Navigate to the search bar, select More Options to see additional search filers, check the box next to Read-along ebooks and then click Search.
---
Need some help with Sora over the summer? Check out the Sora Help page for all your troubleshooting needs.
---
About the author
Gael Reyes is an Education Product Support Specialist at OverDrive. She has a background in journalism, corporate communications, and higher education communications. Her favorite part of the job is helping schools find creative ways to engage their communities. When not at work, you can find her going to concerts, traveling or browsing used-record shops.
Tags In
Browse blog and media articles